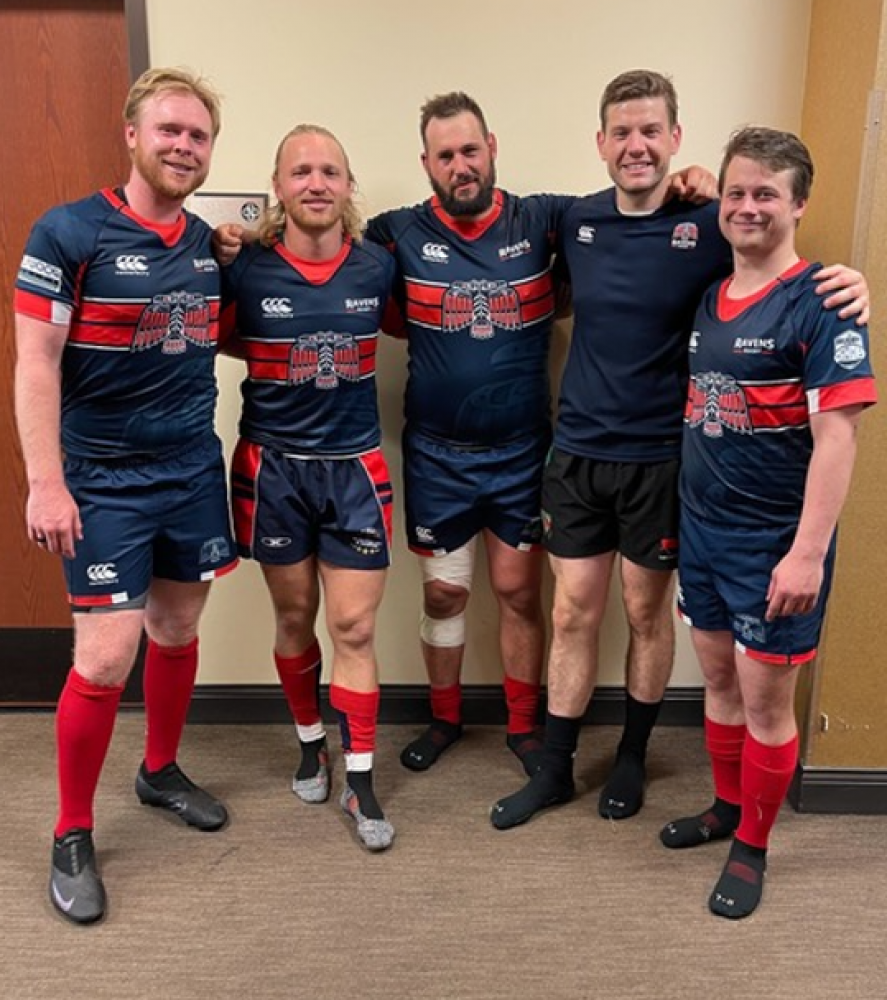 DIFFERENT SILKS, SAME THOROUGHBREDS!
In 100 deg. heat on Saturday, UBCOB Ravens defeated top Uruguayan club side, Penarol in the first match of the Challenge Cup of the Americas held at the Home of US Rugby, Glendale, Colorado. In the other match the Argentinian Jaguares defeated the American Raptors, 69 – 0.
Most readers may well query, so, what does this have to do with CW Rugby? The Ravens picked up Grady Bowd, Sawyer Herron, Schelly, 'Big Bad John' Braddock and former Captain, Nate Stewart, last heard of "troubadouring" around New Zealand. Thoroughbreds for sure! It was great to see the creativity of Aaron McLelland and Bowd on the same team. Bowd, a 5/5, perfect with the boot for 13 points, as well as a nifty break to set up the scamper for the first try. The Ravens went up 6 – 0 early but then found themselves lagging 6 – 14.
In the second half, McLelland's magic came to the fore with a huge sixty metre, and other assorted runs. A late Bowd penalty saw the 'Birds' sneak ahead 16 – 14. Then came the McLelland stamp in the dying stages. A crafty break from his customary fancy footwork, a "wobbly" pass, carefully scooped by Herron to avoid the knock on and feed to #9, Ball for his brace, and 23 – 14 win. Schelly was workman-like, 'directing' with his usual well-timed passes and putting the opposition to the deck and Braddock, started at loose-head, moved to hooker, and put in a good shift.
This was an entertaining match, well played by the Canadians. It is difficult to know the level of the opposition however, two tries apiece pointed to parity between the teams. It would appear that the Arggies have a much stronger group, probably closer to a Puma 'A' team, so the boys from the north will be tested next weekend.
BLACK FERNS SET THE BAR
Last Saturday, a team selection that may not have included their best, saw the Kiwis move from 6 – 0 at the interval to a final 28 – 0 with four second half tries in their match against Canada. NZ dominance in set pierce accuracy and solid defence were key factors and saw them survive two yellow cards in this #1 Vs #3 matchup. Kiwi 7's star, Ruby Tui, crossed for a brace. For the Canadians, Westshore's Allaire tried hard at fullback, often making dangerous incursions into the backline. U.S. Women upset Australia, 16 – 14 in the other match. Despite this loss for Canada, a victory over Australia in the final game would make it a successful venture and valuable prep for the RWC. Go, Canada!
---