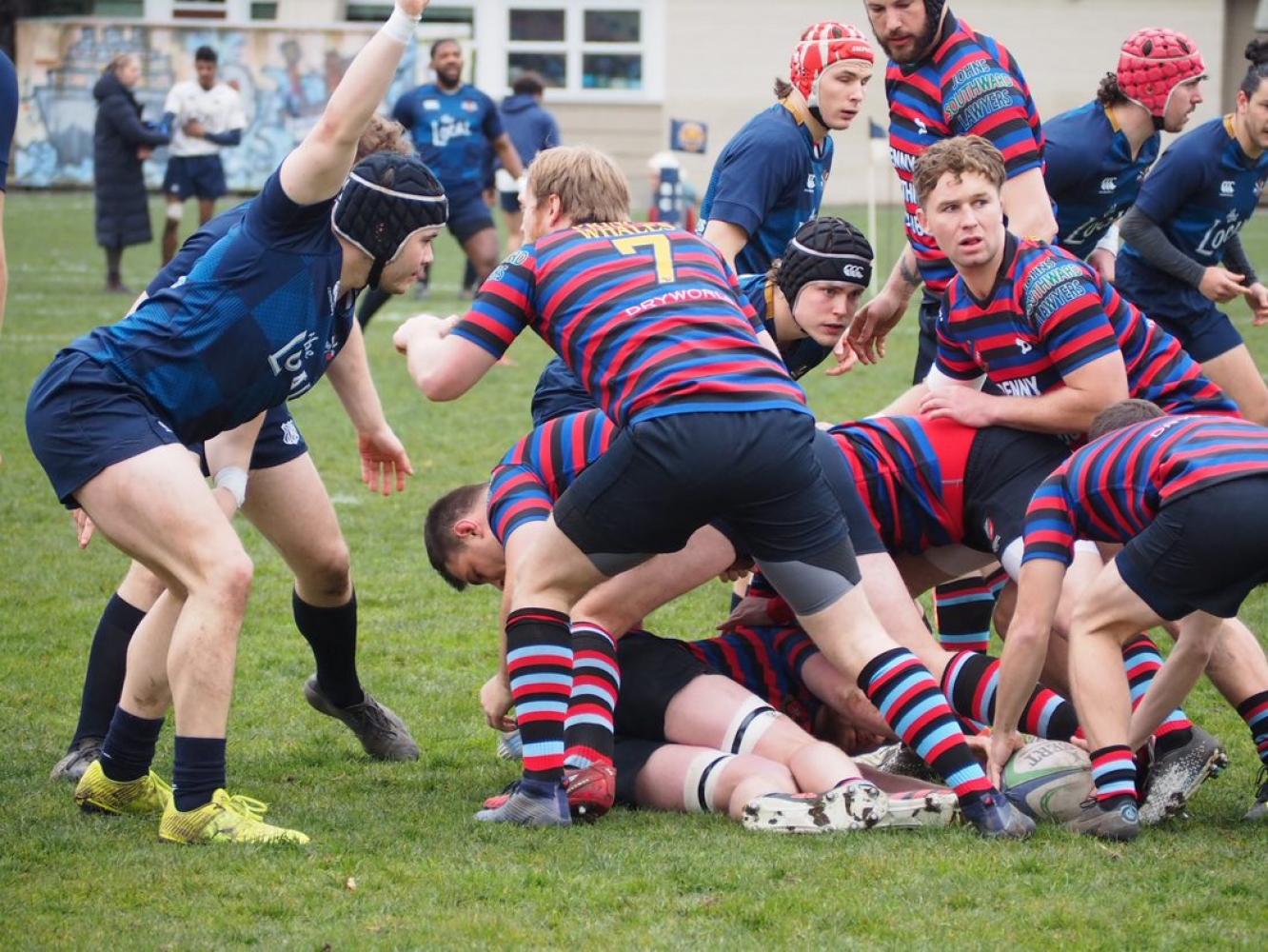 A Chronicle From The Mac
CW's Divvies set the table with their result in Saturday's curtain-raiser against rival James Bay. Led by Harry Elliott's brace of tries, the boys amassed a mammoth nine try total in their victory, 61 – 7. This result keeps the Divvies undefeated. The boys play Bayside Sharks at Windsor this coming Saturday. At present we do not have a confirmed kickoff time.
Club record?
Brandon 'The Queen' Gerhardt booted eight of nine conversions Vs JBAA
(All photos, credit, Wendy Norman.)

The Prems had barely warmed up when James Bay punched in two tries in the opening ten minutes on Saturday. Somewhat against probable expectations, based on pre-game form, both players and fans were left flummoxed as the Crush, mowed their way "uphill", scoring in the right corner, compliments of winger, Douyon. An alert Schelly got the boys on the board with a nifty intercept. As the half neared, Schelly brought more chaos finishing his brace and leaving The Tricolour with a 12 – 19 deficit.

The second stanza opened with a James Bay penalty, 22 – 12. Eveready Herron, responded, 22 – 17. Mike Adibe added a good effort, 22 – 22. Cam Polson, off the pines, scored his season's first and Tait added the extras, 29 – 22. Then Tait added his own tally to bring matters to an end, 34 – 22. A hard-fought win. As with pre-game predictions, CW always must throw the form book out the window when playing James Bay, a contest which always sees the teams so highly motivated.

This scribe did not get to see Saturday's action, so little to add, although others said there was no single M-o-M, rather a 23 Man Award. On reflection, this is the second time CW has had to show definite character to come from being in the hole to earn the W and remain undefeated. In this instance, a second half score line of 22 – 3 did the trick. The reader can glean what they might from this observation.


Next week, the Men join the Premier Ladies on the road to Klahanie Park to take on a much-respected Capilano club.
---