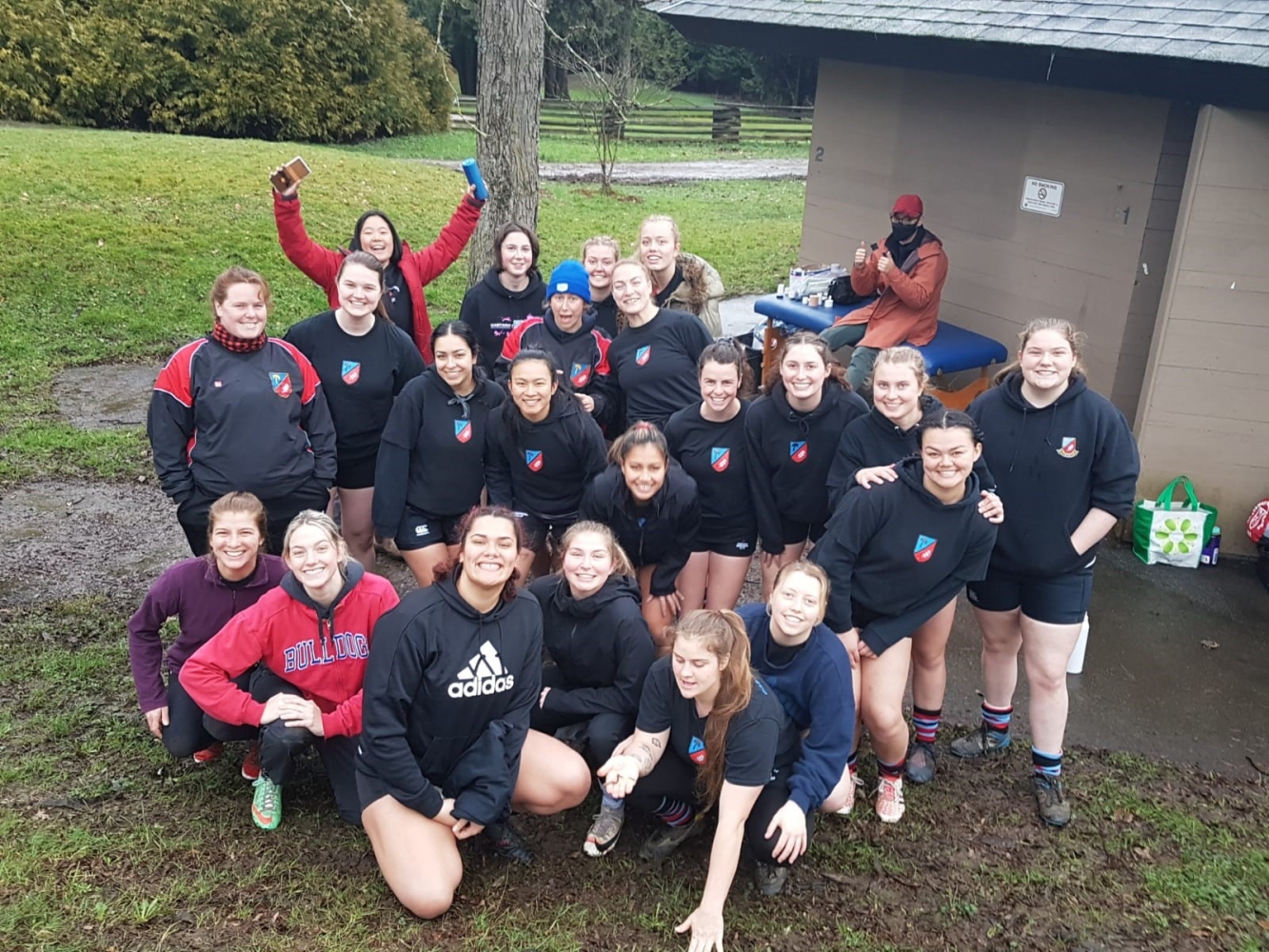 CW 1st Div. Women Vs Vancouver Scribes – A Rookie Roadie for Some.
It was a rainy day at Vancouver's Rupert Park where the CW Division 1 Women faced Scribes RFC last Saturday. CW had a strong line-up, directed in the backs by #10, Kassidy Cej, and the forwards under the guidance of Captain, #2 Adrienne Shepherd. The line up also featured some of our U19 players, who, despite their age, made massive impacts on the field. Special mention to flanker Branter, who demonstrated impressive goal line defence and huge tackles.
CW came started strongly, with play on the front foot for the first quarter. A break away from #7, Eriksson and offload to centre, Hall, ended with a CW try in the first ten minutes. CW had a monopoly of possession in the early going. As the half wore on, the Home team became more comfortable, capitalizing on an 'easing of CW pressure', with strong forward runs and a backline that suddenly gained life, proving to be a handful for the Visitors. Scribes #13, Thomas, had some impressive runs when she moved to the #8 position. The half ended with CW ahead, 12 – 5.
In the second half, CW gave away some penalties around the breakdown, costing the team yards. The Scribes seemed to be adapting better to the worsening conditions and they slowly gained the upper hand, pushing the score to 19 – 12 in their advantage. Despite the momentum swing, CW was not without good opportunities. A pass to the wing saw #14 Boulanger, break away from our 22 to touch down in the try zone. Her first CW try! New club member, Eckart, took charge at scrum half for the second half and did very well in directing the team. Things grew tense as the end neared. CW was down 17-19 with possession in the 22. Good forward momentum got the ball to the wing, unfortunately, a strong defense from Scribes pushed the attack out of bounds to end the game.
Overall, a great game of rugby where many CW players stood out. It was great to "blood" some new CW caps! Special mention to Scribes #17, Thomas, and #12, Schmidt, who were chosen as MVPs. CW's MVPs were #7 Eriksson and #10 Cej. The Hard Hat, a team-chosen award, went to #13, Hall, who had an impressive game. Other notable mentions were some very solid, attacking tackles made by both #3, Forgouhizadeh, and #22, K. Richards. Others who featured were Richards and Shepherd (M.). Our thanks to the match officials and to Scribes for their hosting.
---