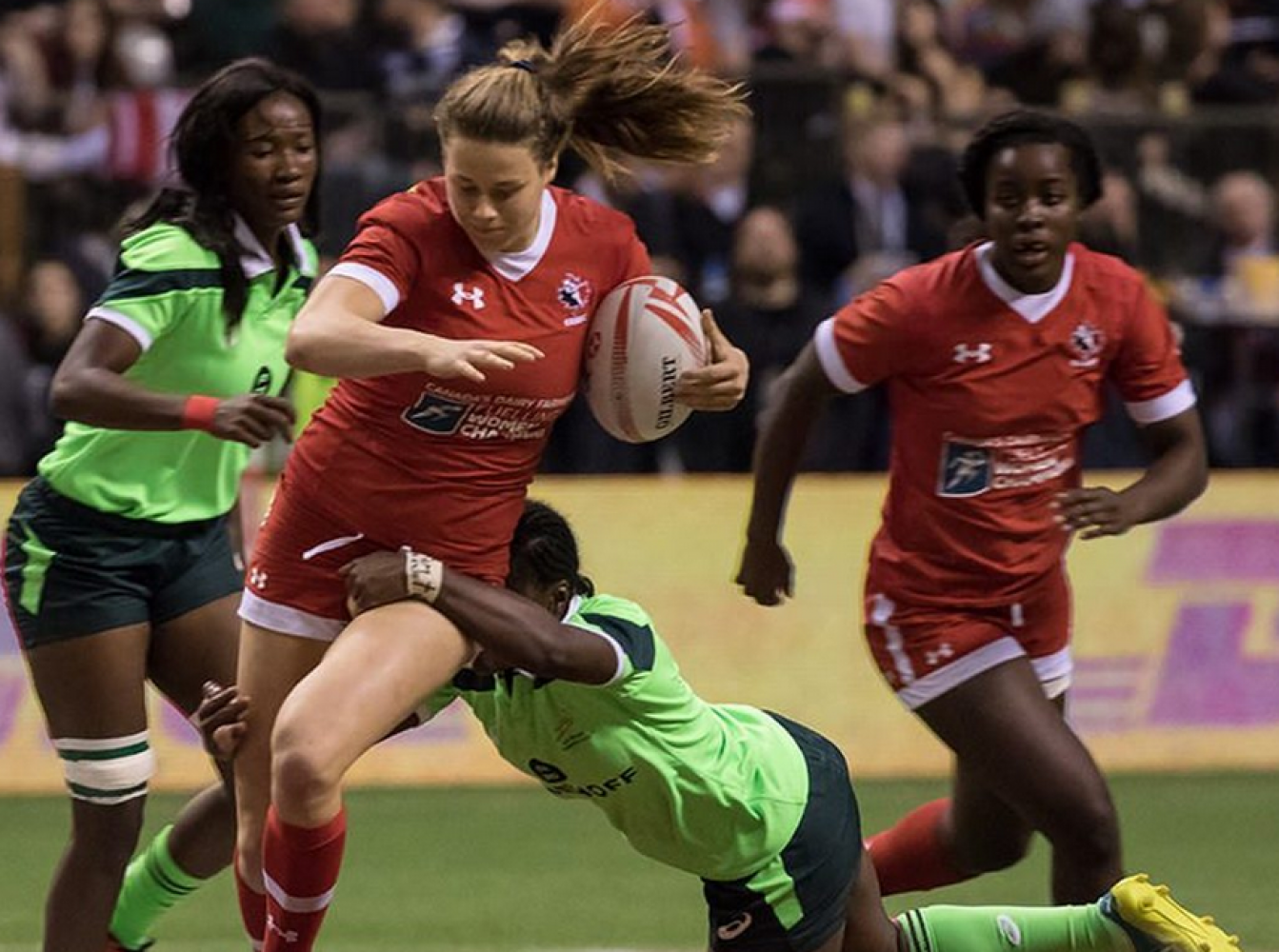 FROM CW MINIS TO THE PROS










CW offers its heartiest congratulations and best wishes to former Mini and Age Grade player, Sophie De Goode. Sophie was recently signed by Saracens RFC and on this past weekend she made her debut from the bench. Sarries had a big win over rivals, Gloucester, 45 - 3. Turning pro must have been a hard choice for Sophie to make as she has performed so well with her studies but it shows her clear intent to become one of the foremost Canadian women players in recent years. She will be following the massive foot-steps of mum, Steph and dad, Hans. You go girl! 'onya, Soph.

FROM RUGBY CANADA - HONDA HEROES
It is with pleasure that we offer another article of good news in these tough, Covid times. The above video recognises the recent work of CW's Caroline Crossley and her teammate, Pam Buisa. Now, that's "giving back", ladies. Well done.
( l. to r.) CW players; Adam Turner, Stephen Mallard, David Mallard and Jack Mc Carthy
The Newfoundland and Labrador Rugby Union (NLRU) are pleased to announce that the Swilers Rugby Football Club have won the 2020 Goodyear Cup. The Goodyear Cup final occurred Saturday afternoon in Mount Pearl between the Swilers and Dogs with a final score of 22-7.
Daniel Lantos, Aaron Burrows, and Kyle McGuirk each scored a try for the Swilers with Campbell Clarke making 2 conversion and 1 penalty kicks. Frank Walsh scored the lone try for the Dogs with Sheldon Ryan making the conversion.
The NLRU congratulate the players, coaches, and managers of the Swilers Rugby Club on this accomplishment. The NLRU would also like to thank all involved in helping put off the 2020 season safely in the middle of the COVID-19 pandemic. It is noteworthy that Newfoundland and Labrador was one of very few provinces in Canada this year who were able to put on a Senior Men's Rugby Provincial Championship.
p.s. How about that Frank Walsh?!?
...and from France
"Yeah we're in a lockdown, it's been 10 days already, we hope the country will reopen before Xmas. It's weird, we can still go to work, to school, but all other activities are down. Restaurants, bars, clubs, local stores… We'll see how long it goes!
Rugby is shut down too, our club was shut down a little earlier too, we have 32 positive cases in the club (mostly senior men). I was negative, no symptoms, but I think I still had it, with no symptoms showing. I was in the middle of everybody and I think there was no way I could not have had it!
My older brother had it, and so did his girlfriend, but they are okay. My new boss had it too, and she had a really bad time dealing with it. It's healing now, but it took two weeks!
How about you guys at CW? Still practicing? How are the Covid numbers? Are the playing numbers growing up ?
Hope you're fine, say hi to everybody!" David. (Ed. David Devillers had two seasons past with CW and has returned to France).
---