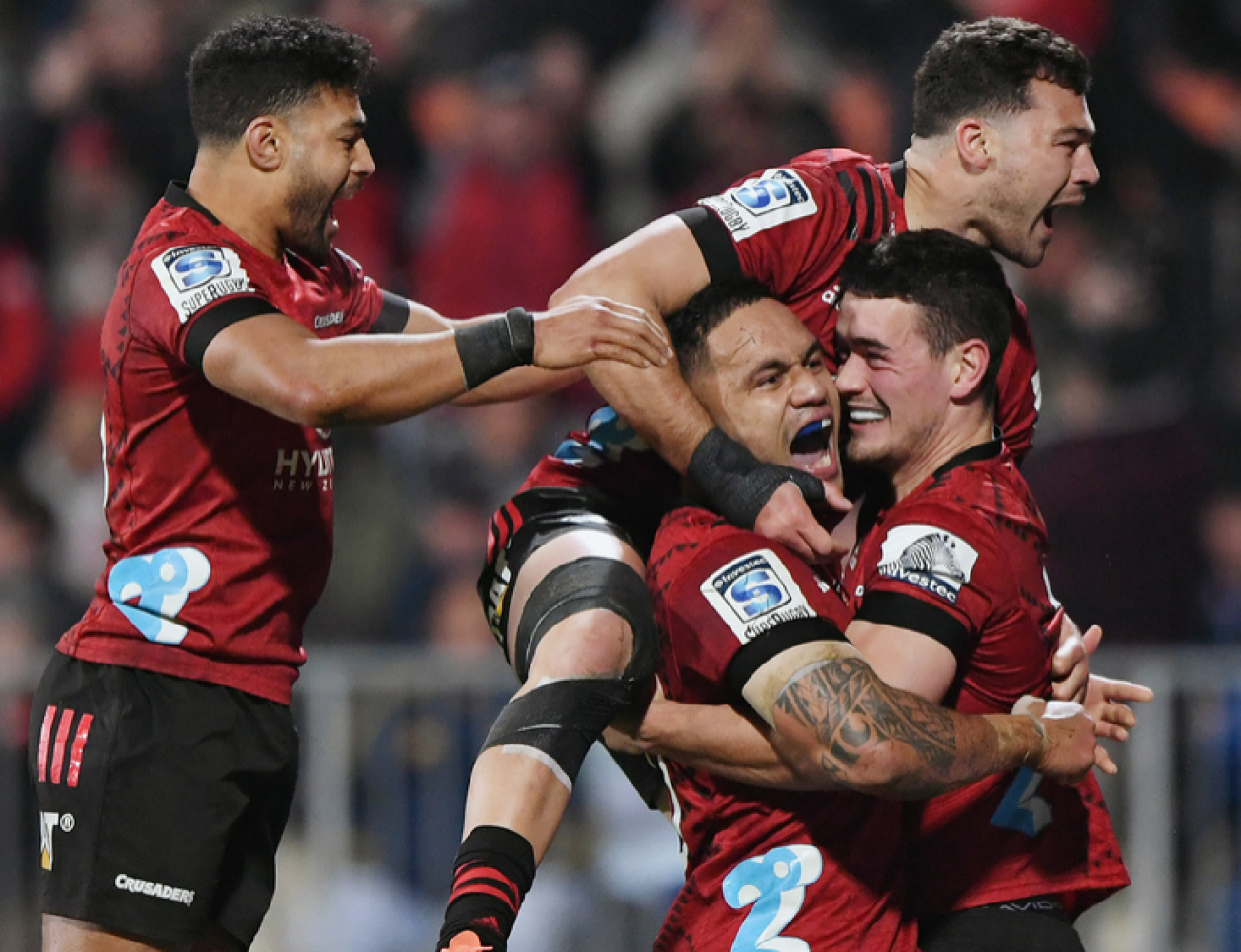 Crusader Elation – Photo Credit – Hannah Peters (Getty Images), Rugby Pass News.
Well, the big game in NZ was by far the best of the four on display in the Antipodes, this past weekend. The rugby played in the two countries was of a stark comparison – ponderous, poor skills in wet weather, small crowds in Australia; vs a real commitment to attack (perhaps, a preponderance of kicking), great handling and running skills in NZ. The officiating was very good with an effort to extend advantage, clarity and accuracy of decision, providing first class entertainment for the big NZ crowds. Lancaster Park was a sellout. It is truly hoped that for all the good work done around the virus in NZ, things do not break down for there was not one masked spectator to be seen!
To the rugby. I hope our fans are managing to PVR these games which are providing a suitable salve for our starvation. The Crusaders extended their "home" streak to 36 consecutive wins! Arguably, the TSN "Turning Point" came when a convert attempt by the Blues was blocked around mid-half, second stanza. True or not, as one of the commentators said; it was "ruthless efficiency, laced with brilliance" that described the Crusaders performance. The return match, the last game of the season at Auckland's, Eden Park should be another 'cracker'!
On the local front. As posted last week, the wheels are in motion for a return to the game we love. This caption shows an outline of the work our Executive is poring over as there are numerous ducks that need to be in line. Players and fans should be thankful for the time and leadership being shown by the Board to ensure safety for all. We will bring you the details as they unfold. 'onyas, Exec.
---