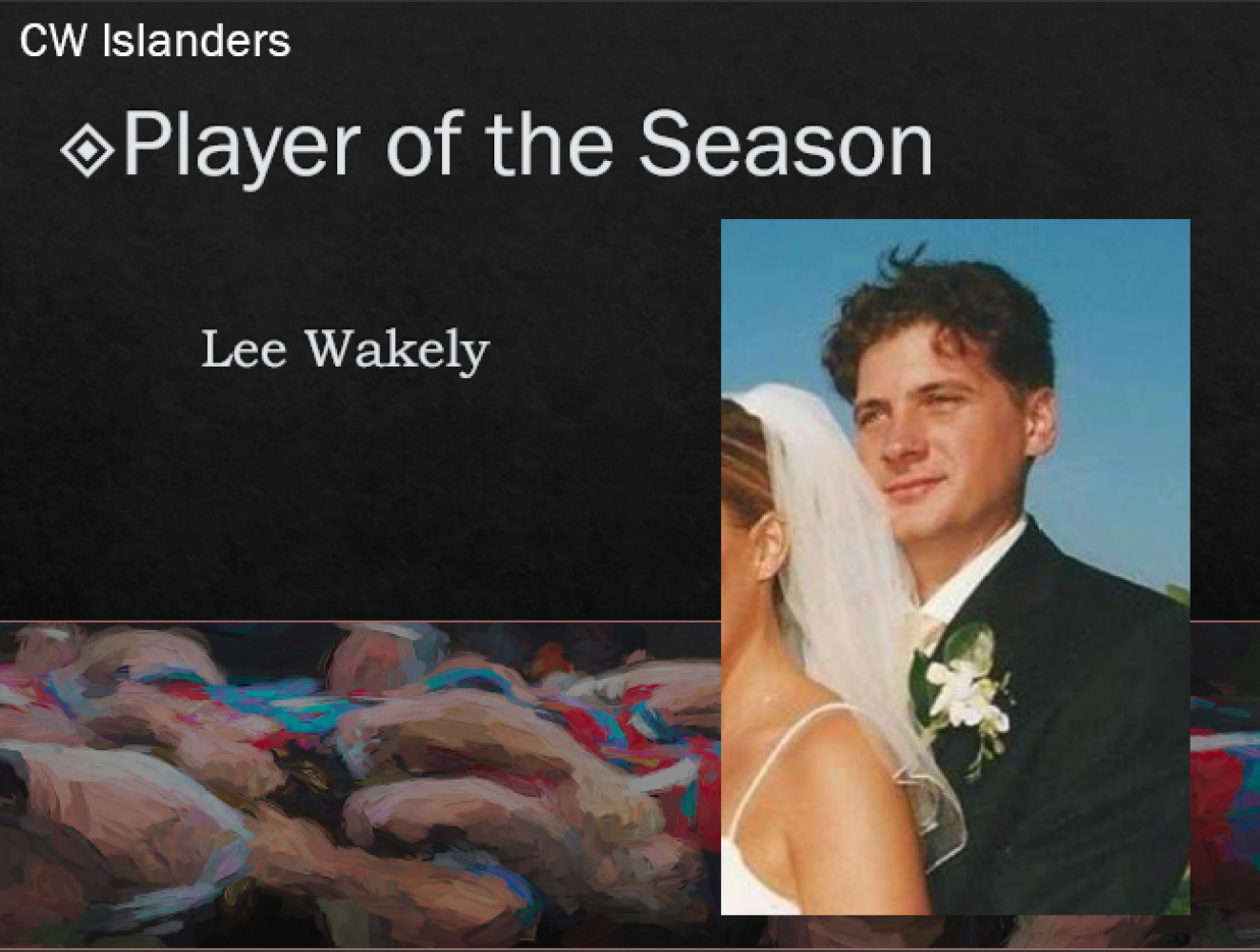 And now for the rest of the Winners............
Best "catch" of the Season!! Islanders, Lee Wakely added another side of reality to the action photos on Awards Nite. Lee was awarded the Islanders Player of the Season.
WOMEN DIV.1.
Most Improved – Cata and Gabby Torres Venegas; Rookie of the Year – Lucy Beauchamin
Forward of the Year – Lindsay Taing; Back of the Year – Emily Parker
MVP – Jenna Wiechnik
MEN RESERVES.
Most Improved – Sam Stephenson; MVP – Brandon Gerhardt
We told you we would work on providing the technical aspects to show the Men's TRY OF THE YEAR by Sion Griffiths. Here it is (Credit - Alistair Howes):
EDITORIAL APOLOGY: Last week in Wednesday's Ruck and Maul, Women's Head Coach,
Amy Hawkings
was accidentally omitted in the club's coaching staff credits. Apologies, Amy (The Ruggernut).
Keeping with the
Bill Beaumont
quotes theme, we found another good one in relation to the Five Nations Championship and anyone who may have been fortunate enough to experience his thoughts would concur; "The tournament is unique, with years of tradition. It is the friendships you make and the banter between the supports in the pubs around the cities. Quite simply, I love the Five Nations." Will it ever be the same??
---