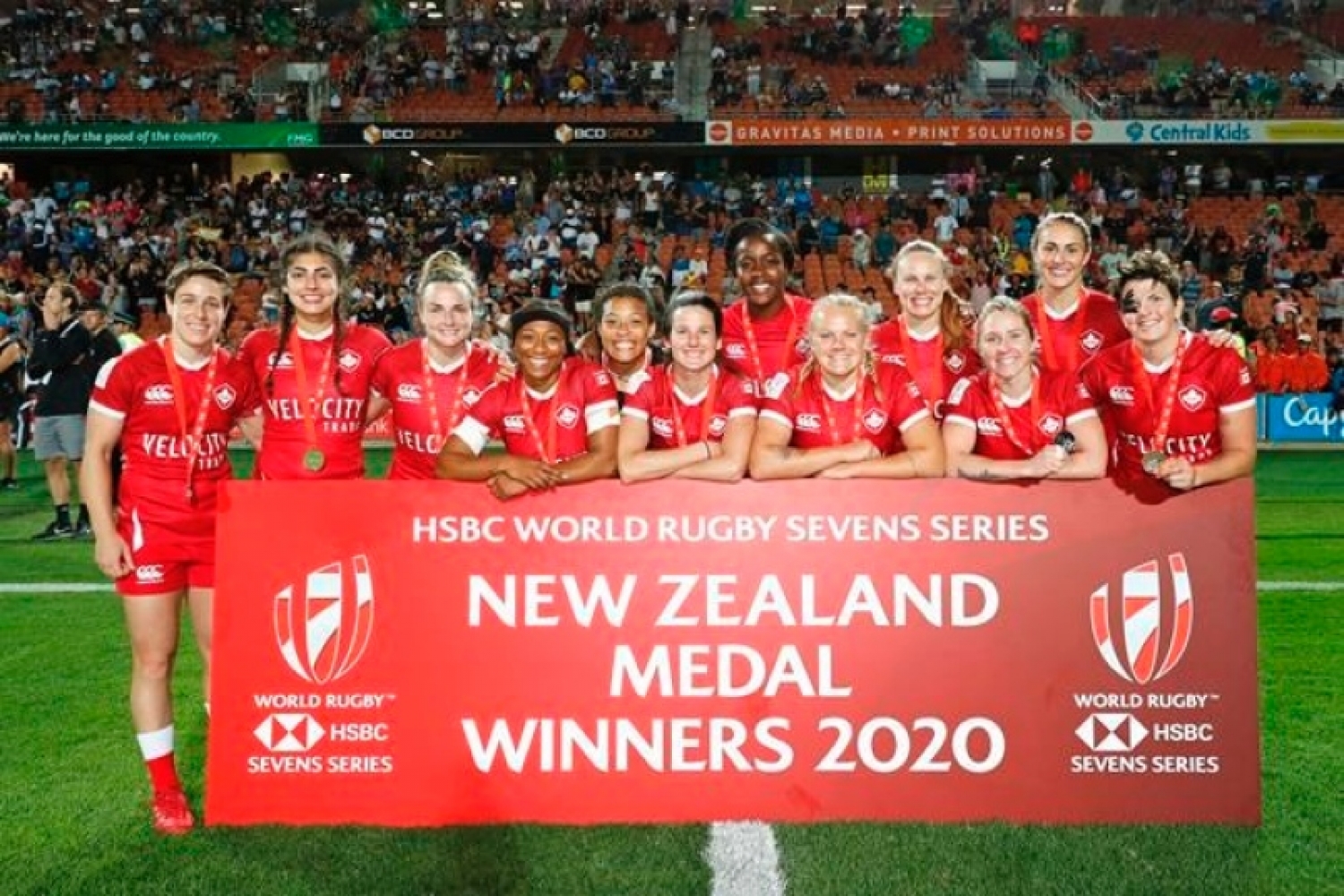 SEVENS SUCCESSES
Despite the cancellation of many of the matches in B.C., it was a lively weekend of rugby. CW's Premier Women travelled to UBC. The Thunderbirds have graduated to the Premier Division and are the current National XV's University Champs. The club has mustered a very talented group and the importance of scholarships cannot be underestimated. The match has been reported as one of two halves, with the Birds bursting to a 19 – 0 lead at the interval despite ample CW possession but that "was all she wrote" for the students.
CW came back with second half tries from Belchos and Myers with converts from Nielsen to make matters tight. Coach Dovanne was pleased with the effort and reported; "Lots of positive energy on display and plenty to focus on going forward." Well done ladies. Next up, Capilanos at Windsor for Prems and Comox (A) for 1st Divvies.

Meanwhile, on the Island, the Men's Reserves travelled to Herd Rd. where the Piggies had opened their venue to enable the schedule to be fulfilled. The Sage sent a few notes on the contest. "CW opened with a shake and bake try from the "newly returned" James Hammond. In N.Z. older bro, Lucas, was demonstrating his "return" heroics with the NSMT VII's. Back to Piggy Park where The Tricolours tallies came fast and furious, many converted by a Kicking Clinic from Brandon ('The Queen') Gerhardt who was recognised by his teammates with the "Hard Hat Award." The Sage reports; "B's performance went beyond his kicking, with eighty minutes of solid play to boot. The first forty produced 38 points for the visitors."

"The second half belonged to Cowichan, scoring two well-earned tries and an admittance that perhaps another one or two were left on the field. CW kept the Piggies at bay with some solid scrummaging. Cowichan deserve commendation on the pressure they applied in the tackle and at the breakdown. In the very late going, CW seemed to "wake up" but the try line was denied. Referee "(?x?)" did a stupendous job. Tough day, tough competition, well done! Thanks to Cowichan for their hospitality and an enjoyable match; one of the true, 'old school' clubs! Kelton Dawe and James Hammond earned M-o-M from Cowichan". (Ed. Thanks, Sage.) Next weekend – Caps at Windsor.

National Women's Sevens

As indicated by today's header, it was a good weekend in Hamilton (N.Z.) for Canada's NSWT and NSMT 7's, winning eight and tying one out of ten matches. The Women lost a hard-fought final to the hosts, NZ. Once again, in this writer's opinion, the TSN Turning Point coming from a referee, rather than player error – a deemed knock on and a no-call on what was pretty obviously a Kiwi interference penalty being critical to the momentum of the ladies in red.

Britt Benn and Kayla Moleschi were selected on the Dream Team and the efforts of all of the players were outstanding and a pleasure to watch. The ladies have now attained the "top three". I would back this group to beat NZ at some point, all things being equal, not consistently but on a "one of" occasion.

National Men's Sevens

The men also gave a superlative performance, actually undefeated in five games but based on ties and point differentials, they only reached fifth spot. Never-the-less, they did manage to leap frog Kenya and Ireland and move to ninth place overall. It could be said that they may have had some good fortune but the effort was outstanding. The return of Coe and Hammond stood out, Hammond in particular in the U.S. game, when regular starters, Jones, Huri, Fuli and Connor were used for impact. Pat Kay also played very well in this match. The tackling was key and the errors were few, for a resounding 28 – 7 result. Other players to impress throughout were Jake Thiel and David Richard. It goes without saying that Jones and Huriyama will always be rocks.

So, it's off to Sydney to prove this one was no fluke.

FOOTNOTE: A blog on this site last week omitted JoJo ('Mercury Man') Morra's inclusion and connection with CW. My bad. Josiah was only seen as "water boy" in NZ so it may be presumed he has an injury.


Finally, BIG SHOUT OUT to CBC Sports for their live "download" and televised replays. Great stuff.


---