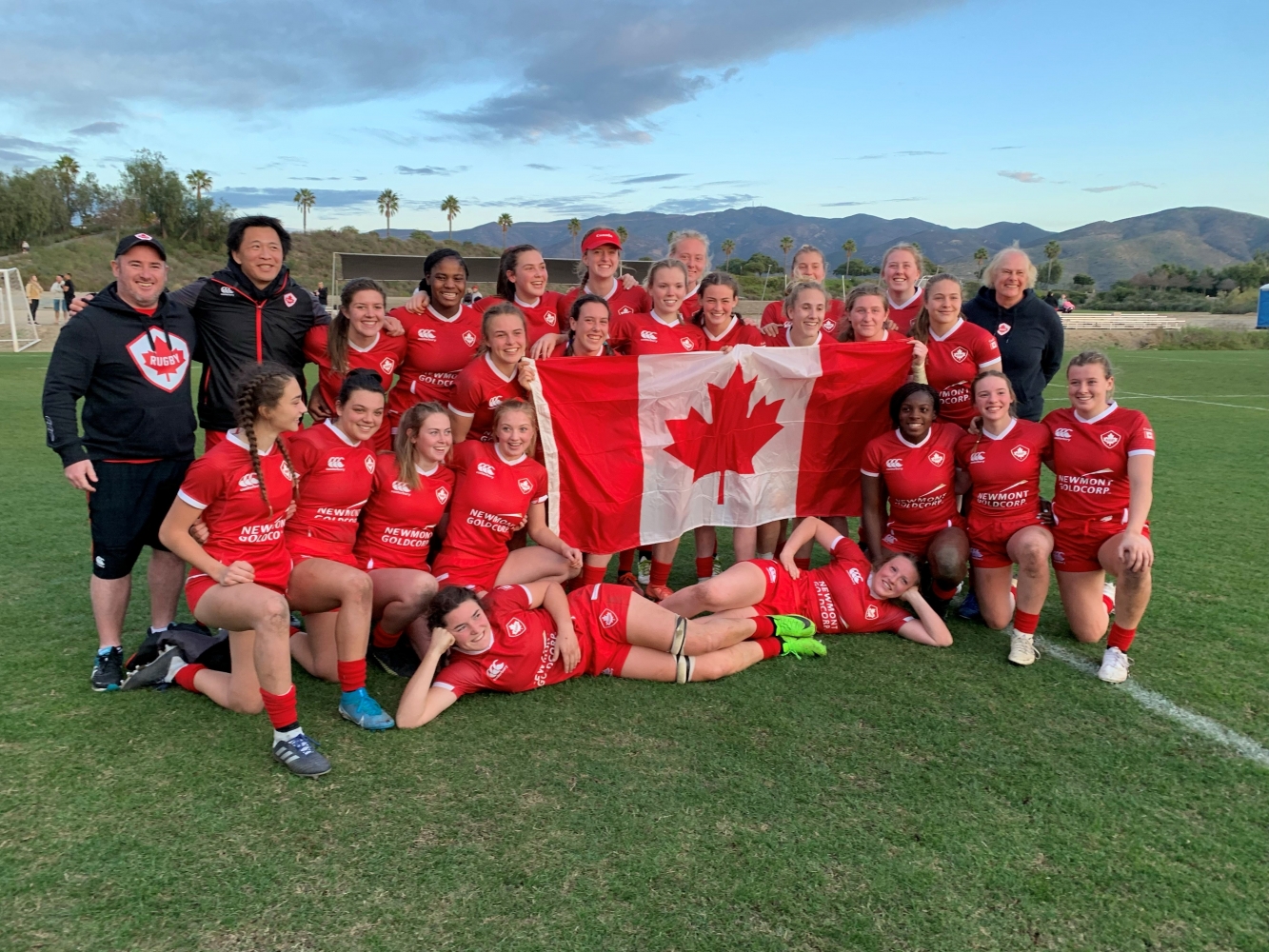 Not much to chip in today however, the goings on of our National U18 Youth was memorable over the Holiday Season, particularly, the girl's victory over their U.S.A. counterparts, 29 – 24. The U18 level with both genders is seeming to have a much clearer pathway to the far more serious U20 competitions and eventual senior team selection. The U20 Women will appear in the Tri-Nations Cup in June after selection camps at Shawnigan and no doubt some of these U18 players will be invited to camp. Mentioned before was CW's Cloe Hill-Huse on her U18 selection. Chloe got on the field in the hooking position. CW has some very handy types available to further her career at this position – go, Burger and Barkwill.
Chloe with the carry.
Following last week's mostly, successful outcomes against the U.S., the boys took to the pitch in two matches at a "World Youth Festival" (although the participants did not make a large global representation). Canada White defeated RSA Kudu, 28 – 24 and Canada Red defeated RSA Nyala, 50 – 14. These two teams were reported to be Academy teams from the RSA Blue Bulls organisation. The lads will also soon see themselves back in camp for selection (one side only), for an International Invitational Tournament, hosted by Brentwood College later on in the spring/summer. Hopefully, this focus will build our level of play.
On the local front, The Chippers have been busy with a strong community response to our annual tree recycling program with the support of Bartlett Tree Experts. It's a huge thank you to folk for their generosity and well done, volunteers.
---