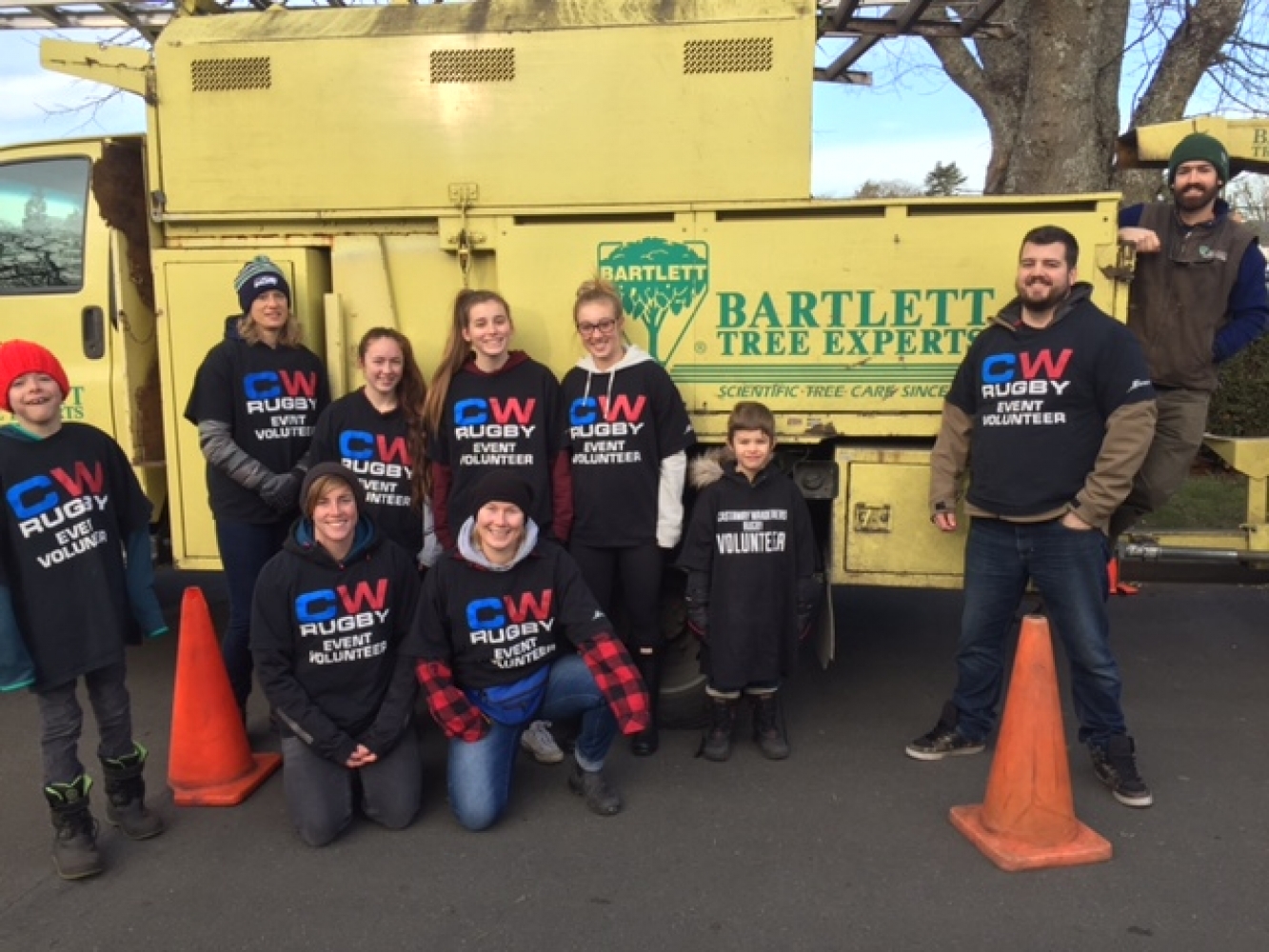 'The Queen' and His Court at work!
RECYCLING - EXTENDED
SUNDAY, JAN., 5. 10:00 a.m. - 4:00 p.m.
SATURDAY, JAN., 11. 12 noon - 4:00 p.m.
CLUB INITIATIVE
Age Grade Girls sell 50/50 tix @ ROYALS game.
Well done - Age Grade Girls Coaching Crew
CANADA BOYS U18 Vs U.S.A.
Canada "Red" lost to USA "Blue" in California yesterday by a score of 26 - 19. The lads led at the half and went to 19 - 7 on a third try before the plot was lost, allowing their opponents to score three straight tries. CW's Matt Klimchuk, notched a tally and Max Abercrombie converted two of the tries. The lads play USA "Red" tomorrow. Today's action sees the U18 Girls from both countries on the pitch, going to press.
HAPPY and HEALTHY NEW YEAR TO ALL.
---