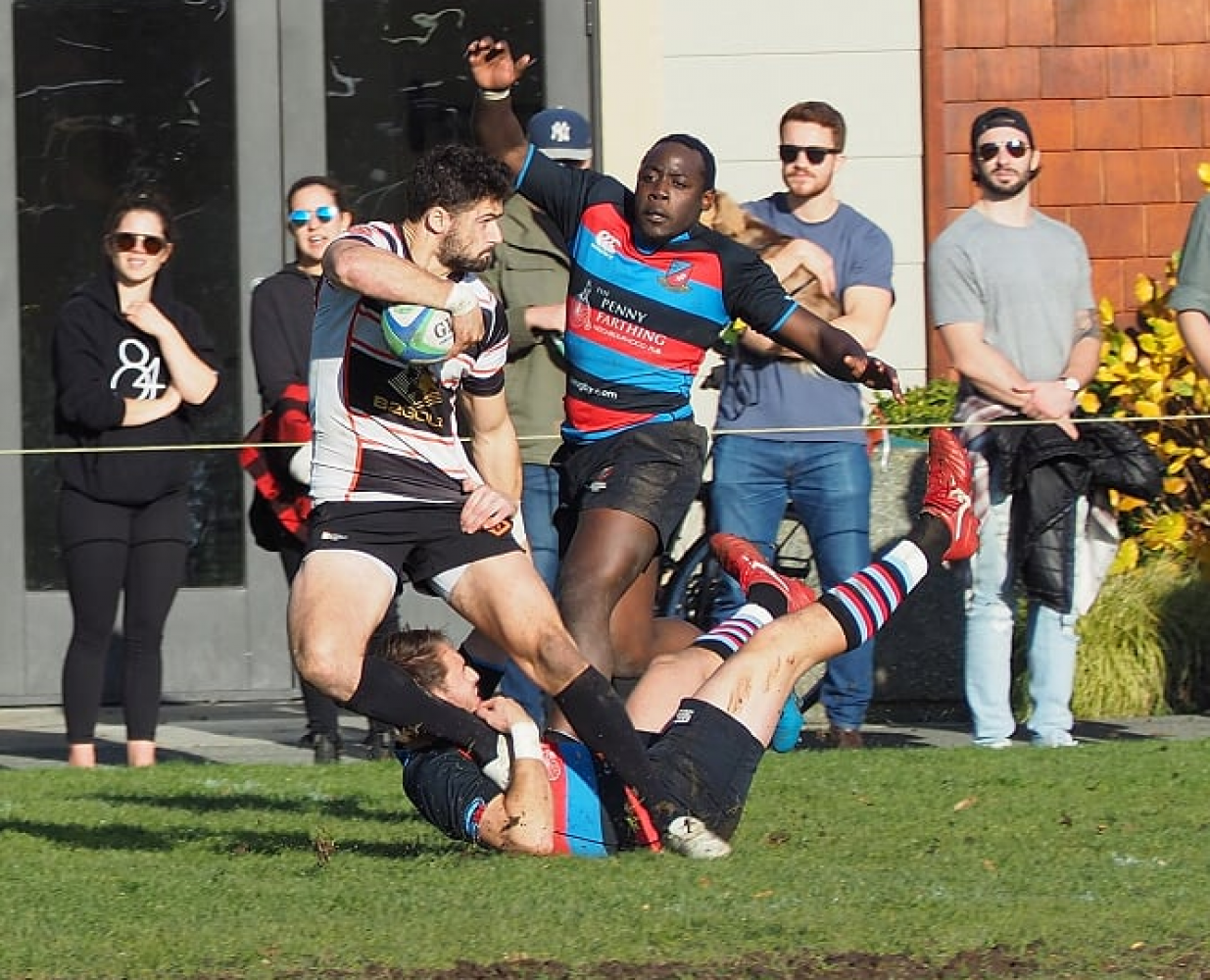 What Makes CW Website Click?
This header is no pun about Facebook "likes"! One of the main drivers of our site's popularity is the many wonderful action, and otherwise, photos we are able to host and use in our blogs. This art was initiated by the late Ron Willems who, although not necessarily a rugby aficionado, had a fine eye for the battle and jolly good machinery to capture it. The club has been blessed with Wendy Norman who has stepped into the void left by Ron's passing. Burger's mum is another passionate amateur photographer who seems to be challenged to shoot and capture the best of the action. We know our players love to peruse the pics and from time to time seek permission to use same for their own. Rugby's action attracts many amateur photographers who willingly share their work and we thank them for this artistic licence. Today we draw reader's attention to Wendy's photos from last Saturday, HEREand also to John Richardson's work which he shared with us HERE. A massive thanks to these folk for their support of CW by sharing their passion for photography and specifically, Wendy, for attending all home games and often many "away" venues.
N.Z. Finishes RWC by Kissing their M-i-L! Rugby fans were treated to some special stuff at RWC this past weekend, highlighted by the Mighty All Blacks being humbled by Mother England. No matter your allegiance, rugby was the winner. Contrary to many pundits opining NZ did not show up, I think they did! Quite simply, they were denied the opportunity to play their normal game and England played superbly well. Despite Steve Hansen's espousals about the Kiwis "finishing the campaign", playing for third place is a 'dud' and just a money grab for World Rugby. I recall my excitement in being gifted two tickets for such a match in Sydney in 2003, only to read in the morning dailies that the night previous, the contestants, NZ and France had fraternised over fine food and copious bottles of French wine at one of Sydney's top restaurants! The match was a bust, despite 60,000 of us watching the Blacks score six tries, as the players' talents were far from show-cased and there was no visible motivation or flavour for the match. One man's opinion!
Wales appeared to be on their last legs on Sunday and it is hard to imagine much resistance or hwyl on Friday night. Will Saturday's Final provide any great moments and levels of play? For this writer, it is hard to imagine this will be the case. RSA will resist however, if England can replicate only 80% of their game Vs the All Blacks, South Africa should not be "in the hunt".
---