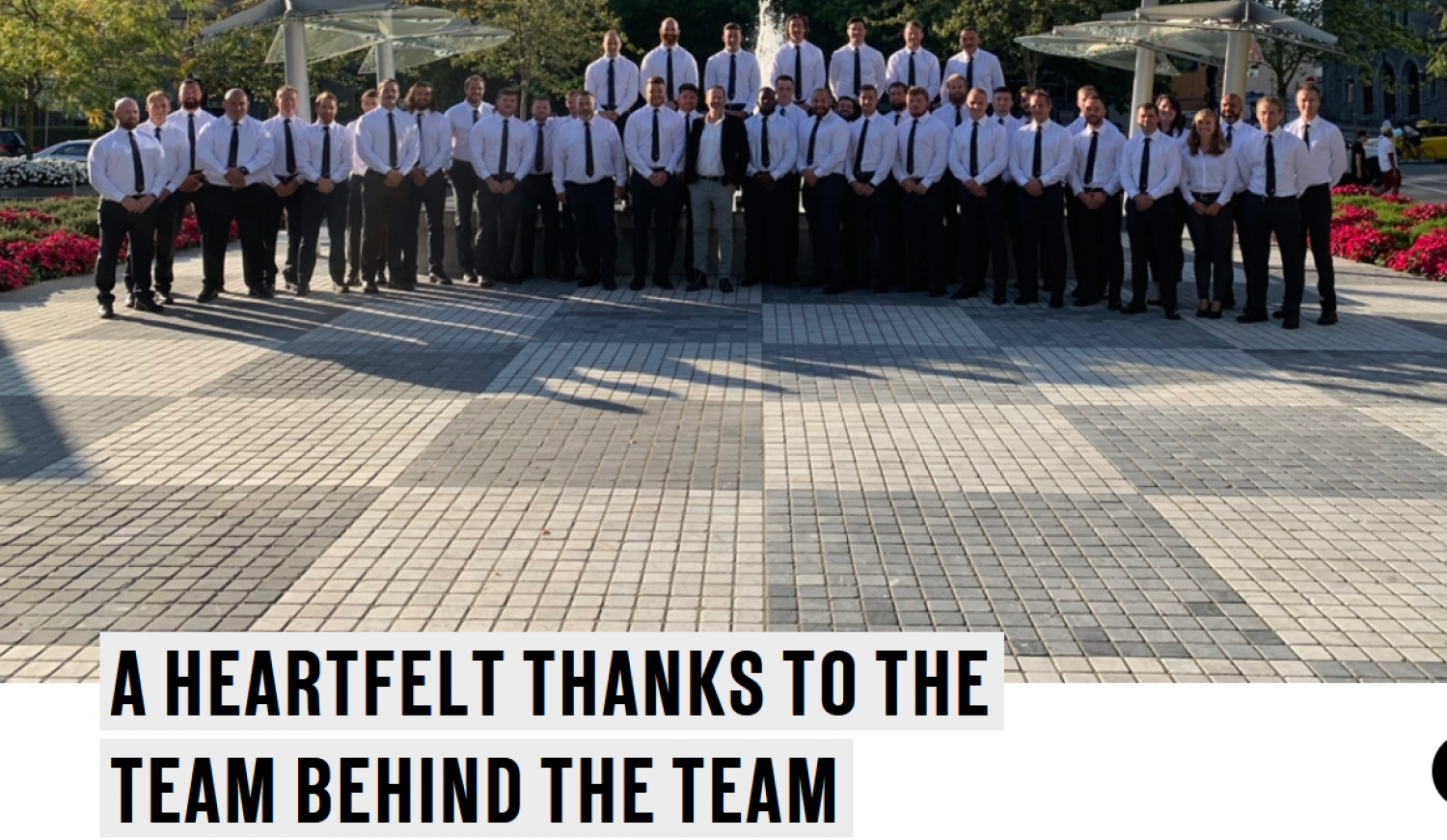 Believe it or Not
"A Team Behind a Team"
This was spotted on Rugby Canada's website last week. It took 44 people to produce the NSMT's results in Japan?? Hard to imagine. Nearly always the optimist, I cannot help sounding cynical with this one!
The following are the main cast of characters with "hands-on" support: "Kingsley Jones - Head Coach; Gruff Rees - Assistant Coach; Richard Wigglesworth - Assistant Coach - Defense; Boris Stankovich - Assistant Coach - Set Piece; Ray Barkwill - Assistant Coach - Skills and Logistics; Michael Deasy - Head S & C Coach; Alana Gattinger - National Team Manager; Mallory White - Head Physiotherapist; Alistair Wilson - Assistant Physiotherapist; Dr. Billy Longland - Doctor; Dr. Peet du Toit - Doctor; Wilhelm Horn - Head Analyst; Mark Roberts - Assistant Analyst; Gareth Rees - Media Manager; Graham Henry - Coaching Support - Consultant; Huw Wiltshire - Coaching Support - Performance Consultant."
It would be interesting to read Huw Wiltshire's report to the Board on this venture – just sayin'. Personally, I am very happy to put this matter to rest and enjoy what the semis and final will have to offer. I add the reminder, that opinions expressed by the blogger are not necessarily those of the club, despite the auspices provided.
We include this item today to recognise a good rugby man whose work with minis and juniors for his club was very much appreciated. RIP, Jody.
---