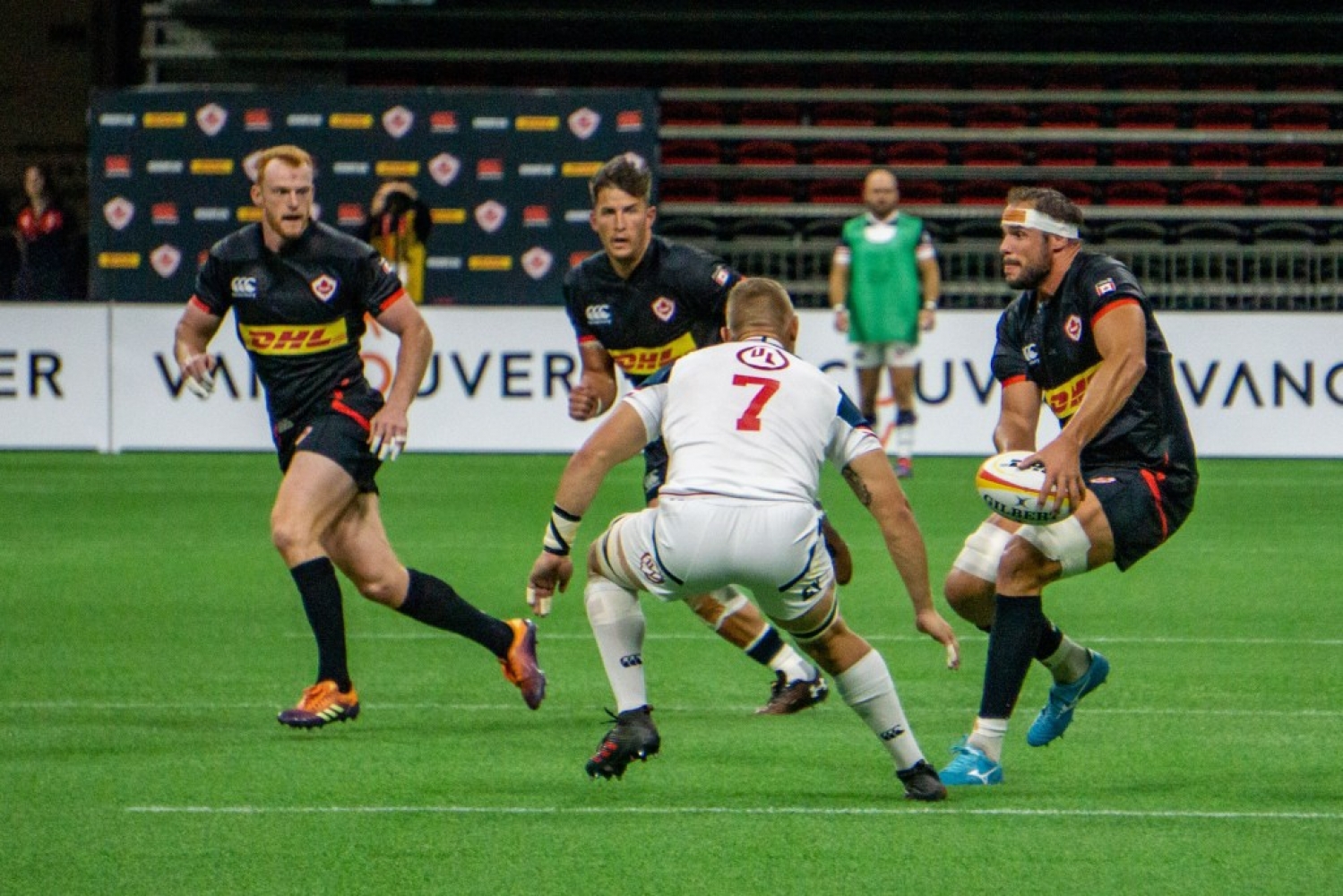 (Photo credit - BCRU)
NO REAL SURPRISES
Rugby results from the weekend produced no real surprises, both locally and internationally.
Burnaby Lake opened with a win over UBC and this was not unexpected for this pundit, UBC having failed to get out of the gates with any gusto the past couple of seasons.
Old Boy Ravens swamped Seattle, definitely not a surprise, perhaps the margin (46) makes a statement!
Bays D. Rowers. Despite Dougie Fresh joining Wilson-Ross, I suspect this will be a "come-back" season for the Bays who fielded a solid opener line-up.
Caps nudge Lomas, Caps revitalised with the return of 'evergreen', Glenn McKinnon. Close and that away score was "no real surprise".
Pride by twenty over Nanaimo – and why not, with that line-up?
CW loss to UVic. Not a massive surprise to this pundit after a look at the line-ups on Friday – young bucks, organised and ready to roll. A contrast to their peers across the pond. Perhaps the margin WAS a surprise. I suspect CW will be much the better for it!
On other fronts, Ireland moved into World #1 rank, following their consecutive weekend victories over Wales. Perhaps England might be feeling slightly 'chuffed' as they walloped Ireland 57 – 10 just two weeks back. The All Blacks posted just shy of a century over Tonga, deliberately fielding only fourteen men over the last fifteen minutes. This is a scary thought as Tonga had a differential of ten points over Canada! This is perhaps all the more reason to advise the boys; "simply enjoy the occasion!" Canada did show some noticeable improvement at BC Place on Saturday but they cannot truly, offer any acceptable reasons for capitulating to the Americans at the bell. Namibia, one rank lower, will be the lone chance in Pool play. We wish them well. Australia over Samoa – in a word, "flattering". (Most interesting to see no game report posted on RC website to date.)
I conclude with a reminder to the reader, opinions expressed are solely those of the blogger.
---