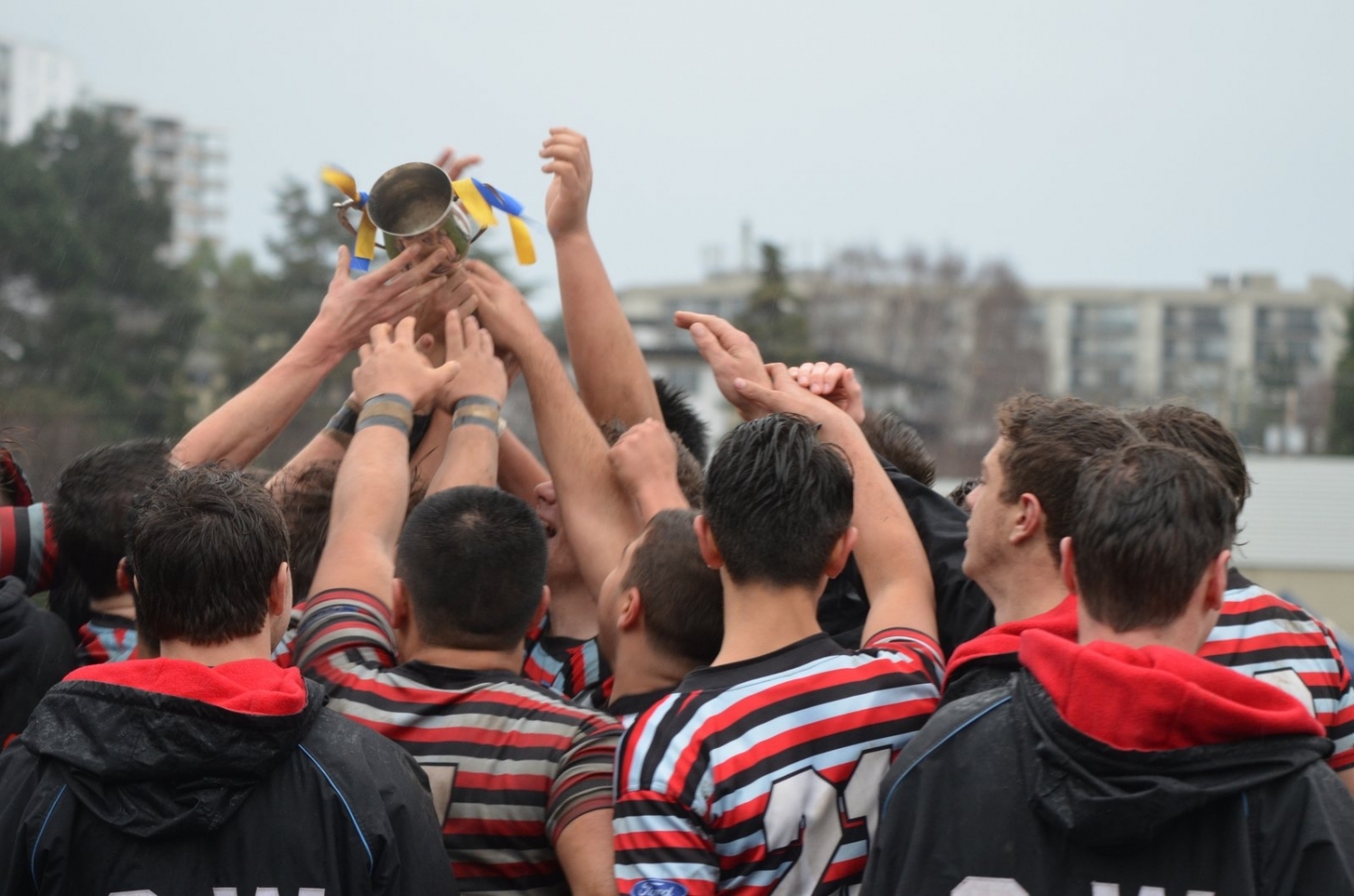 CW Boys Age Grade Program, 2019/2020
With the aim of continuing to provide an enjoyable and meaningful sporting experience for the youth in our community CW Junior Boys rugby is pleased to announce the leadership group for the 2019/2020 season. For this upcoming season, our coaching team will be as follows (follow links to learn about the coaches).
U19 - Roger Robinson, James Pitblado, Spencer Robinson

CW has been fortunate to have the consistent leadership of Roger Robinson for this program. The value of being able to engage and relate to your charges so that a meaningful transfer of knowledge is natural is impactful has remained the by-product of all CW teams Rog has worked with over the years. Over the past two seasons James Pitblado has used his skills as a secondary school teacher and his experience as a Premier and representative player to put the finer points on the game for this senior group. 'Putting old heads on young shoulders' has been the motto as coaches work purposefully to help U19 players take ownership of their preparation and performance on the field. Brother, Spencer has also had his turn as Head Coach and last season he led the U19's to another B.C. Championship.
U17 - Mike Finnemore, Kapi Vataiki,

CW offers a truly cosmopolitan experience for the boys at U17 level, where coaches Finny, Kapi, and Dusty make sure they have a good grounding in the fundamental skills of the game and introduce them to the variety of ways it can be played. "Adding technical proficiency to youthful exuberance to promote a safe and enjoyable experience" is the motto for all CW Junior programs, but best exemplified by this program and its leaders. Boys are challenged. Teams are built.
U15 - Darren Johnston, Spencer Robinson

A significant transition year for young rugby players will be managed by Coach Darren and Coach Spence this year. Aiming to keep the 'fun' in fundamentals, boys will be challenged to master passing and catching skills while growing their 'rugby IQ' to allow them to play purposely during games. Tackling technique: how to tackle and how to be tackled are stressed to enhance safe and enjoyable experiences on the field. Positional play will be prioritized as the games begin to be played on the full field with the full complement of players. Coaches will endeavour to provide individual coaching within the team environment to support deeper learning of skill or position, and will utilize the expertise of the U17 and U19 coaches to assist when necessary.
U13 - Pete Robb, John Humphries

A crucial juncture before boys move into a more competition focussed league is expertly guided by Coach Pete and Coach John. Both men have a keen appreciation for the role of community sport in a young athlete's life and cite the lessons they learned on the Windsor Park as one of the main reasons they now want to give back to the community. As positional play starts to become more relevant to this group Pete (backs) and John (forwards) assist players in mastering the core skills of their position(s) and their vital role in the structure of the team game.
---