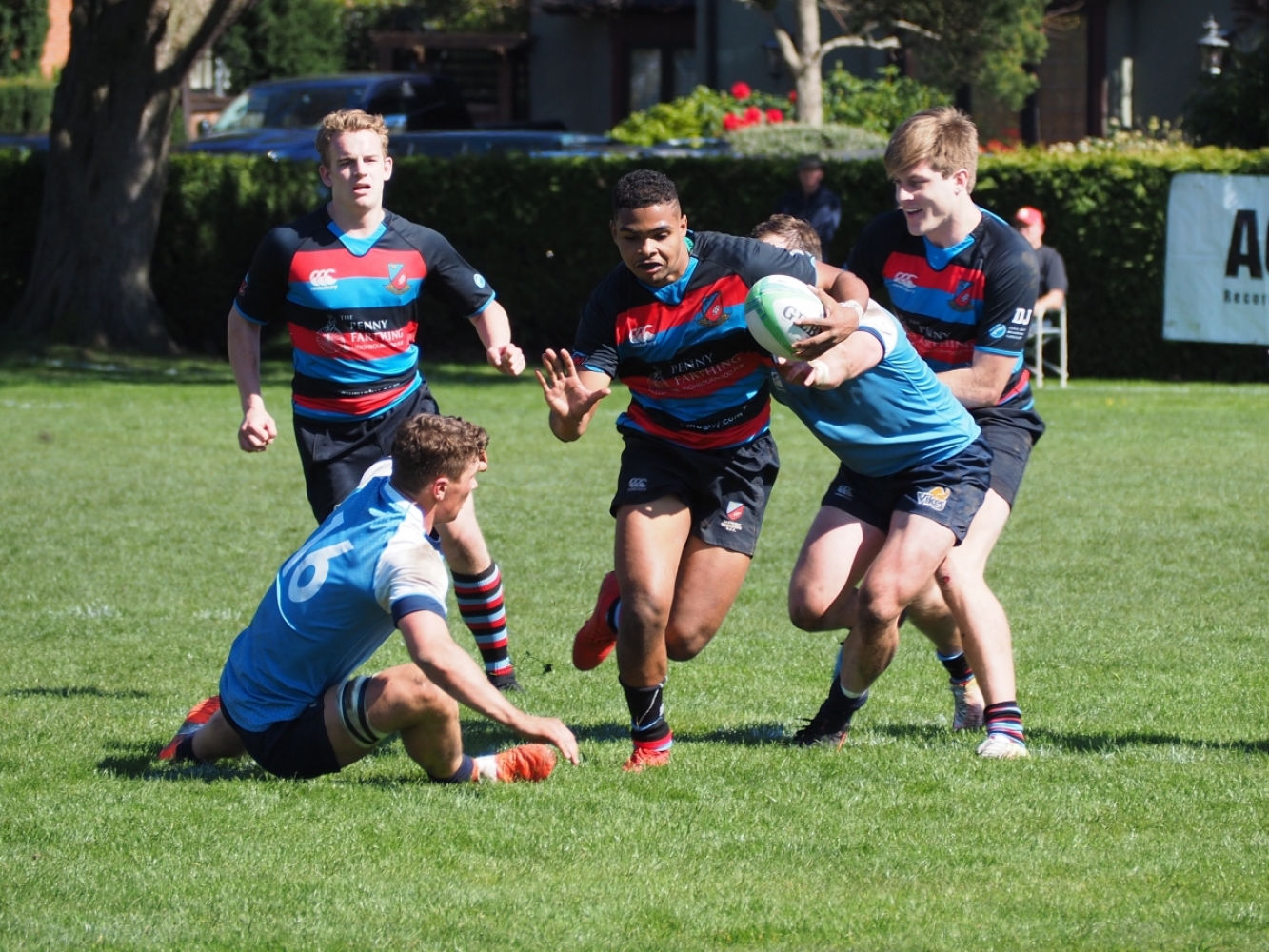 Breakout by Morra in Paris

…..and why does this headline not surprise CW fans? Windsor Park has seen Josiah's mercurial magic and enthusiastic exuberance over the past three seasons, patrons scratching their heads; "How did he do that?" He has been included with a number of Canadian development teams and called up for the senior men on a couple of occasions but this weekend in Paris he truly made his mark, being second top try scorer with six over the two days, including a hat-trick against England. A depleted men's team put up a gutsy show on day #2, winning all three of their games against Wales, England and newly included in next year's series, Ireland. Coats, Thiel, Morra and Coe all played well as the young bucks. The boys had dropped their games to USA, a lesser ranked Spain and narrowly to Samoa on Saturday. This writer has always had faith in this group and been impressed with their professionalism, dedication and hard work and we continue to wish them well in the upcoming North American qualifying group tournament in July. Considering players such as Braid, Douglas, Pat Kay, Davis and Hammond were not available in Paris, given that they might be healthy, should send Canada in as odds on favourite. But as a mate wryly offered; "You just never know with Sevens!" Go, you good things……all the way to Tokyo!
It is with much regret we heard the news from our Premier Women's Head Coach this weekend of his return to Quebec. Julien informed his players and the club; "I hope you're enjoying your summer. I would like to let you know that I have decided to go back definitely in Quebec. Taking this decision was not easy but it seems a logical way to prepare our (Karen and I) transition back east. It has been a great year(s) coaching you. I was lucky to be involved with a fantastic group of people over the years. My journey in Canada is not finished but I'll never forget my time here in BC and all the great things I have learned. I wish you the best and hope you continue to have fun with rugby because this is what drives me as a coach. I know that it is not easy to say goodbye but I want to organise in July an evening at the Penny for one last beer together. I will let you know about the date soon. Thanks to you and long life to Ceedub! "
And a massive thanks to you, Julien (and Karen), you have added much to our club, not the least being your experience. Julien's insightful coaching of the game to our fledgling ladies group reached an early acme when they upset favoured, Westshore to win the 2016 BC Final. His team work with Jess Dovanne has been so positive, an example to his players and it was an obvious factor in melding them into an always competitive group. In his early days with the club he showed us what a force he was on the field, playing a full season with our Premier Men. This past year, partner Karen, has touched us all with her determined return to top class rugby. Both of you will always have a welcome spot at The House or The Temple. Best of luck to you both.
Coach expresses his sheer joy for his players (under the watchful eye of Karen!)
Finally, after a spell from blogging, we thought we'd dredge up a golden oldie, blast from the past. Who's who? Can you spot a Kratz, Tate, Robinson, De Goede, Carson/s, Masterton and White in this photo? These players have all gone on in the game and a number have represented at the very highest level and we suspect that others may not yet be done either! Have a safe and fun summer – signing off, The Ruggernut.
---