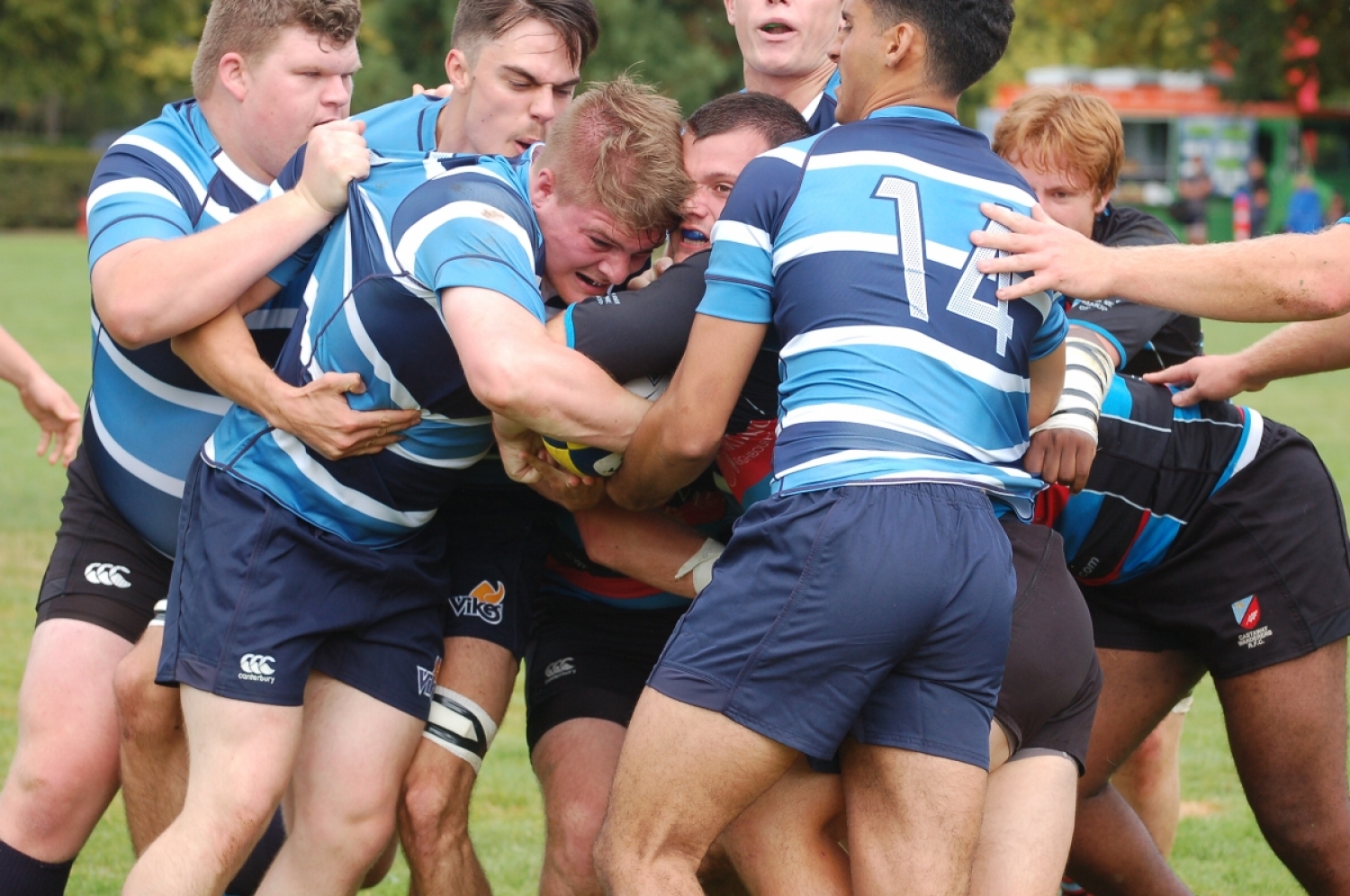 Ollie Gets Throttled by CW Jr Grads, Carter White, Callum Masterton & Aiden Cole!
It was another valiant but losing effort against Westshore Valhallians by our ladies on Saturday. The rivalry is bitter but the respect is great. Westshore won the contest 38 – 12 to remain undefeated whilst surging towards a Three-peat. CW travels to Klahanie to take on second placed, Capilanos, another challenging opponent, this Saturday.
The Men's Premier action is pointing towards a UVic Vs CW semi-final. UVic is the league's scoring machine with a mammoth 651 after fifteen games, some 70 more points than CW. The Vikes final match will see them face the Sarries at home this coming weekend. This match will follow the CW Vs. Norsemen game to determine the winner of the V.I. Second Div., Times Cup. There will be much at stake in this Reserves Final with both clubs seeking to make a statement. The last and only meeting between the teams resulted in a 48 – 38 victory to The Norse, a real track meet. Wallace Field could be the kicker for the Norsemen but CW has had some good outings interspersed with a whitewash or two in recent weeks. The Home team must be considered comfortable favourites as they sit in second place in the BCRU Reserves Competition with a record of 12 – 3 Vs. CW's 6 – 8. CW Prems play Rowing Club at Windsor on Saturday, 13th for their last league match. Go, The Tricolour!
---