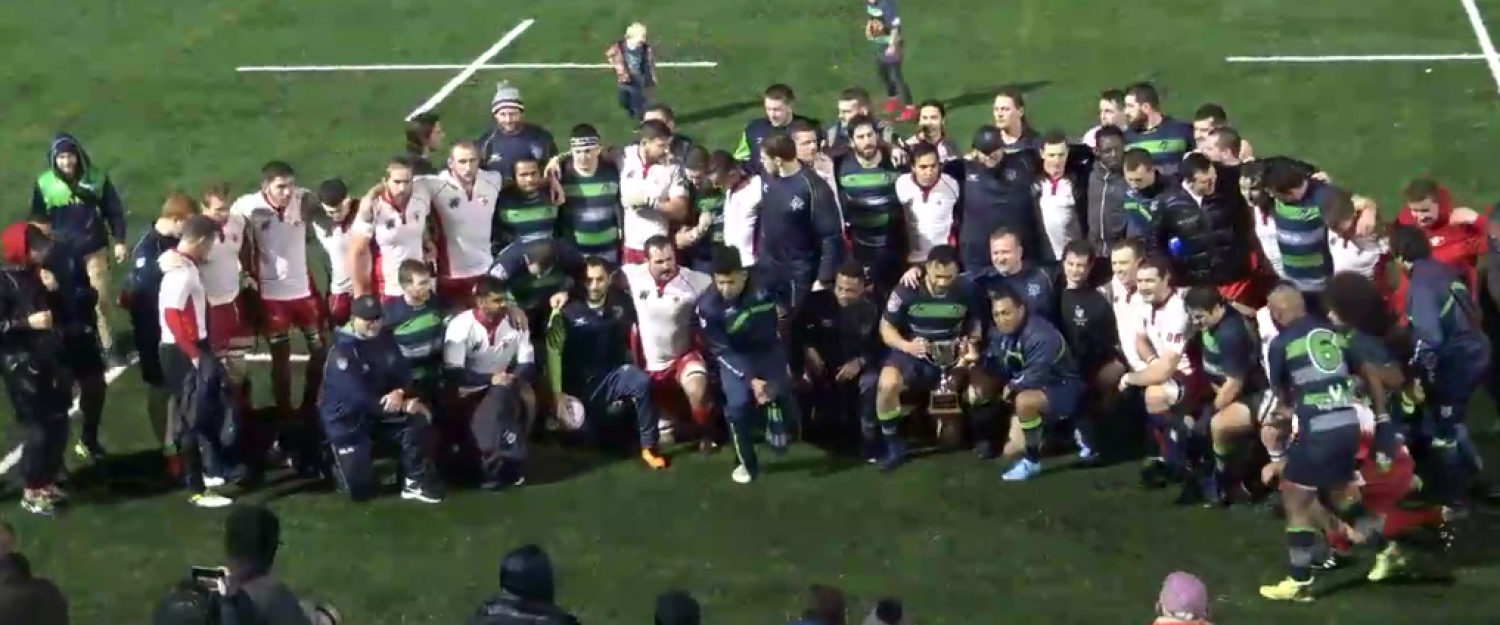 Pro Rugby Precedes Santa to Town!
A good crowd on what was not the most pleasant of evenings took in the Seawolves Vs Tide game on Saturday at Westhills. The first forty minutes were interesting and competitive with a 19 – 7 differential going in the Visitor's favor. The second stanza really showed the difference in depth, size and ability with the pros scoring 29 unanswered points with superior scrummaging and good outside pace. U.S. Eagles and former Sevens player, Peter Tiberio scored a brace on the wing. Captain and co-coach, Phil Mack showed us more of what we have seen for a long time, scoring a try and finding gaps, in his fifty minute display. Both teams were undercooked in their preparation and once the substitutions started the disparity became obvious.
For the locals, much praise for Nanaimo Hornets, Sam Fowler, although his game was no real surprise for local fans. From a Tricolor pov we liked the good effort from Braddock, Hall, Dawe, and Schellenberger and in the late going, Evans. For the pros, there were other good 'uns – M-o-M (personal opinion), flanker, Duechle, ably supported by big #8 and Eagle, Toluta'u and #10 Suniula stood out. The Wolves had four US Eagles on their squad, demonstrated the success of players competing at a higher level.
Other impressions – kudos to Mark Bryant (BCRN) and Brian Kelly for their Facebook pod download live – some 5,000 views from all over; travelling Wolves fans were impressive and the players certainly connected with them and all of the fans, not to mention the earlier in the day, Kids Klinic; loved the yellow rugby ball! Check back on Wednesday for Raymondo Barkwill's – Pro Rugby reflections. A Merry Christmas to all and may peace play a role in 2019.
---