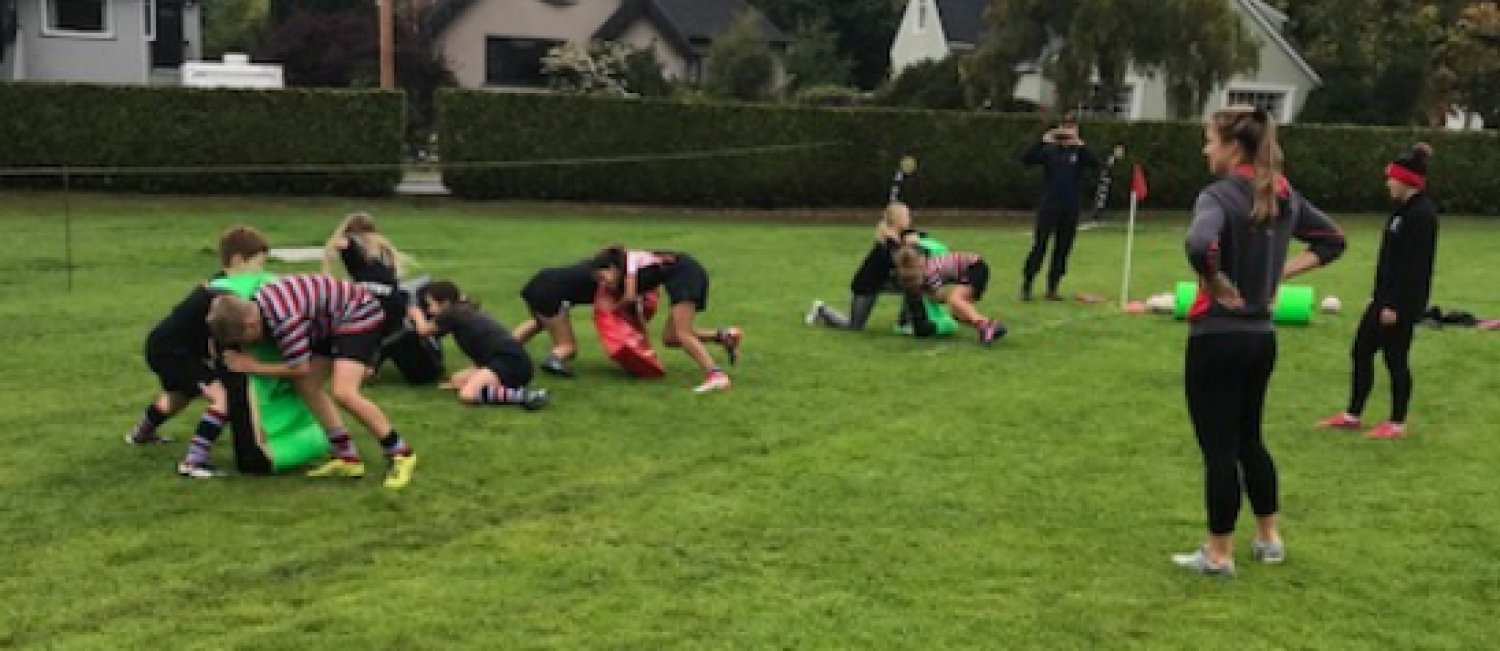 Minis Kickoff Another Season.
Another season of CW Mighty Minis kicked off yesterday and this presents an opportunity to thank Anne Jones and husband, Jason who have been the glue that for some eight seasons has ensured the success of the Minis program. This fact is unknown to most of our players and many supporters. Anne avoids the limelight but what an important cog she is to our club. 'onya, Anne and Jason.
Speaking of volunteers - Wendy Norman has once again volunteered to photograph home games. Always remember to scroll down after the blog story to pictures. Further pics on this site are always welcome realising that they may not necesssarily posted in the time consuming, loading fashion of those that show. Anytime anyone has a photo/s they can be sent as an attachment to Ruggernut.
Finally, a big shout out to all the volunteers who helped make Opening day another resounding success.
We did fail to include in our match reports that it was with pride that CW unveiled the Memory Plaque for long-time Oak Bay Wanderer, CW and Canadian stalwart player and innovator, Don Burgess on Saturday. The unveiling was attended by Don's wife Barb, son Mike and partner and other close friends before the kickoff of the main game. Burge would have delighted in the running rugby that ensued. 'onya, Burge, gone but not forgotten.
Julianne making the hard yards!
Julianne Zussman recently announced that she will give up her playing days. Zuss will continue to coach at UVic however, she has also thrown her hat into the officiating side of the sport. We believe she will achieve tremendous success as she has speed and fitness and a wonderful understanding of the game. It is with interest she will join her former playing mate, Latoya Blackwood with the whistle. Zuss transcends gender, simply put, she is a bloody outstanding rugby player. We watched her play at CW from #10 to 15 but it was at fullback where she really excelled, never missing a tackle and her vision and understanding enabling her to "fill" in the line to wreak havoc with her speed or to counter-attack to put her team on the front foot. She always seemed to make those around her to be a more threatening player, be it with a deft pass or verbal instructions for a line break. She contributed massively at the international level but it was at the club level where we were close up and in person to revel in her skills – sidestep, swerve, pass speed or tackle. Thanks for the memories Zuss, stellar job and all the best with your new pathway.
Julia's interest in the development of young players, segues nicely into the following quote from CW's, Chloe Hill-Huse after her recent involvement with the winning U16 7's team at the NA 7's Tournament in Utah.
U16 Champion – Chloe Hill-Huse (Oak Bay Castaway Wanderers/ Crimson Tide/ BC)
"I had the amazing opportunity to play along-side girls from all over North America during my two tournaments with the Celtic Barbarians. Some of my favourite aspects of rugby are the friendships you make and the places you go and the Barbs provide the best of both. The rugby is top notch and so are the people. I am so honoured to have participated with them and I look forward to more great rugby on our next adventure."
---