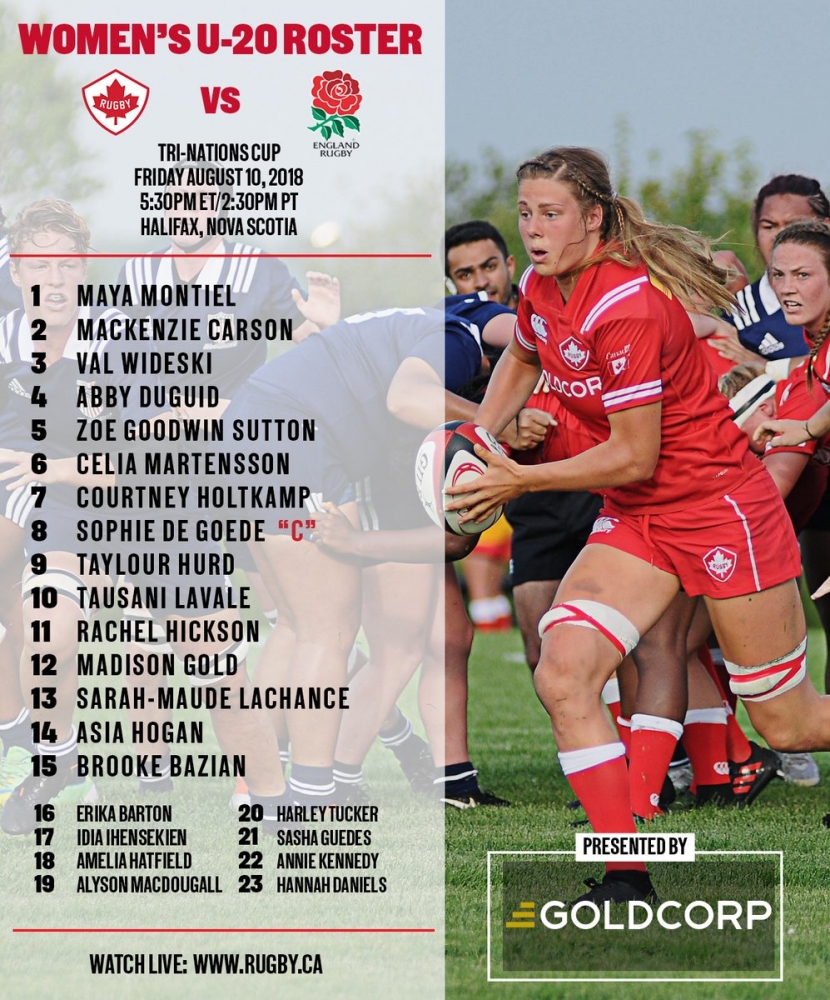 Canada's U20 Women lost their weekend match to England, 22 - 36. England opened with a flurry and went ahead, 19 - 0. From then on it was all Canada. There will be a replay on Saturday and this effort will boost belief that a win is attainable.
Meanwhile, Canada's Senior Men lost to Castres, current club Champ of France's Top XIV League, 17 - 47. This was the first of two matches in France as the team prepares to play in the RWC Repecharge. There are reports that can be read elsewheres. Next up is Clermont who will also provide another stern test.
Speaking of Men's rugby, the B.C. Bears play the Ontario Blues this Thursday in the CRC semi-finals and we wish them good luck.
Finally, ih news snippets today, B.C.'s U18 Women opened their tour of England with a very good win over Surrey County, 39 - 0. CW's Brittany Gardiner was adjudged W-o-M and Maelle Reed at #15 also put in a good performance.
---