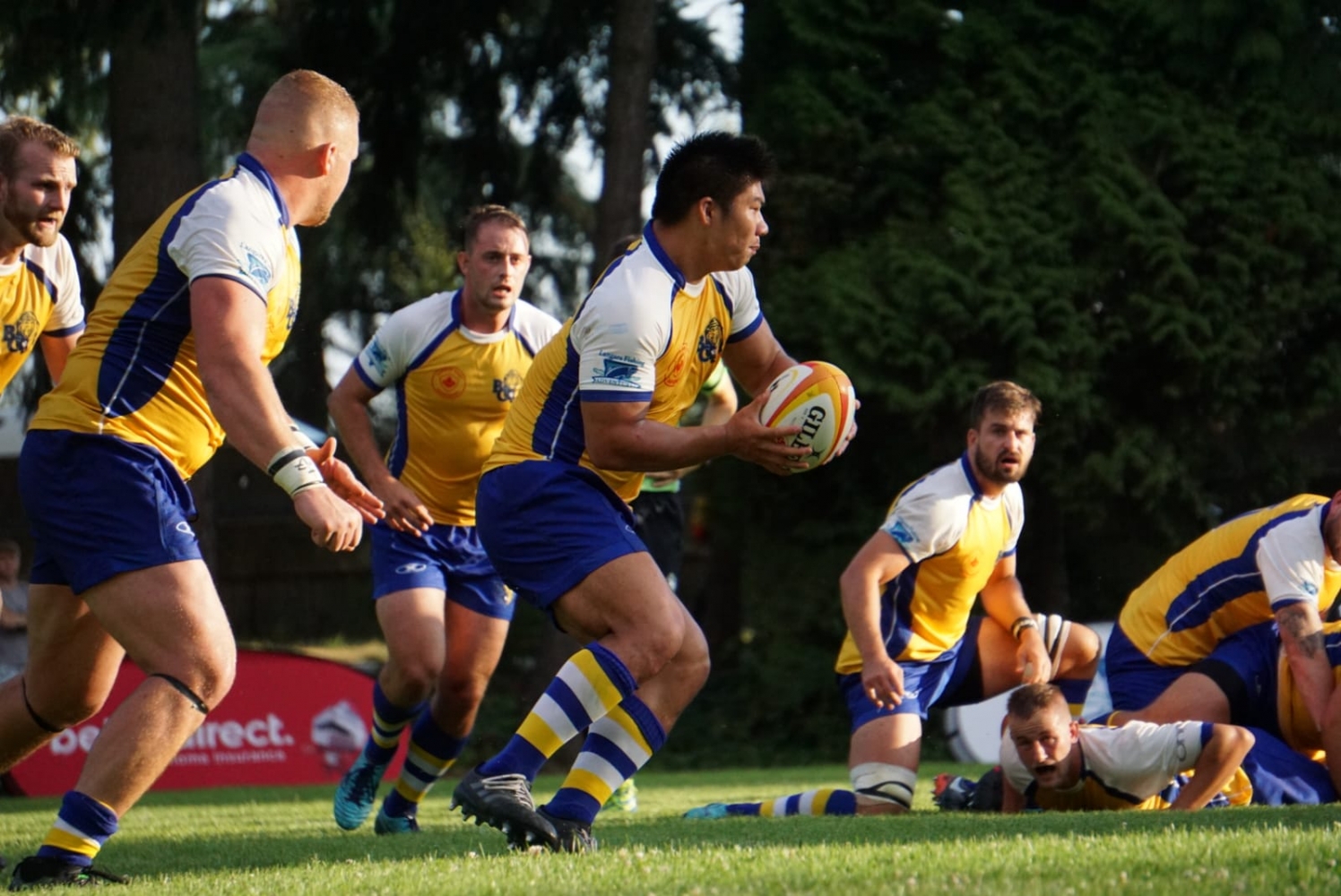 CW's Dustin Dobravsky watches the fruits of his labors!
All Bears
It was a good night for rugby at Klahanie Park last Friday. The Boys U14 Reps suited up against Washington State. The American side featured some behemoth thirteen year olds who were matched with a technically stable scrum by the home boys and a marginally quicker and sure-handling group of backs, aided by some fortuitous bounces. It was an entertaining contest for a full house of supporters. B.C. went up early, 10 – 0, only to be tied at the interval. It was well into the second half before they went ahead, 17 – 10 and added a late try for their 24 – 10 margin. Well done, Coaches, CW's, Kapi and Heppy and all of the lads. Another great opportunity for BC youth!
The main game opened with much anticipation from the full house of supporters. This pundit missed the download of the first half which tweets indicated was "all Bears", 29 – 3 at the interval with four tries over the line. Watched the second half and must congratulate to whomever was responsible for the good feed. The Pack controlled possession for long periods, eventually outscoring BC, 17 – 10 for a final, 39 – 20 and a seventeen point differential in B.C.'s favor and the "two-game" victory. Based only on the second half, I thought Noah Barker and John Braddock were good value but for mine, it was CW's flanker, Nate Stewart who was MVP. It was far from scintillating rugby, yet intriguing enough, this game of two halves. Next up for BC will be the loser of the "return" eastern final between The Rock and Ontario Blues. The Atlantic Rock won the first leg, 34 – 22. Great to see Frank Walsh putting in solid time with The Rock…..just like the Eveready Bunny, Big Frank, keeps on, keeping on. 'onya, Frank!
FOOTNOTE – Further CW Youth earning honors – B.C. Boys U17 to the Western Canada Championships in Winnipeg – Henry Down and Zach Monkton. Good luck guys.
AND TO, (again), - Sophie De Goede, Captaining the Women's U20 team in their opener against the U.S. Women tomorrow in Nova Scotia. Good luck, ladies.
---