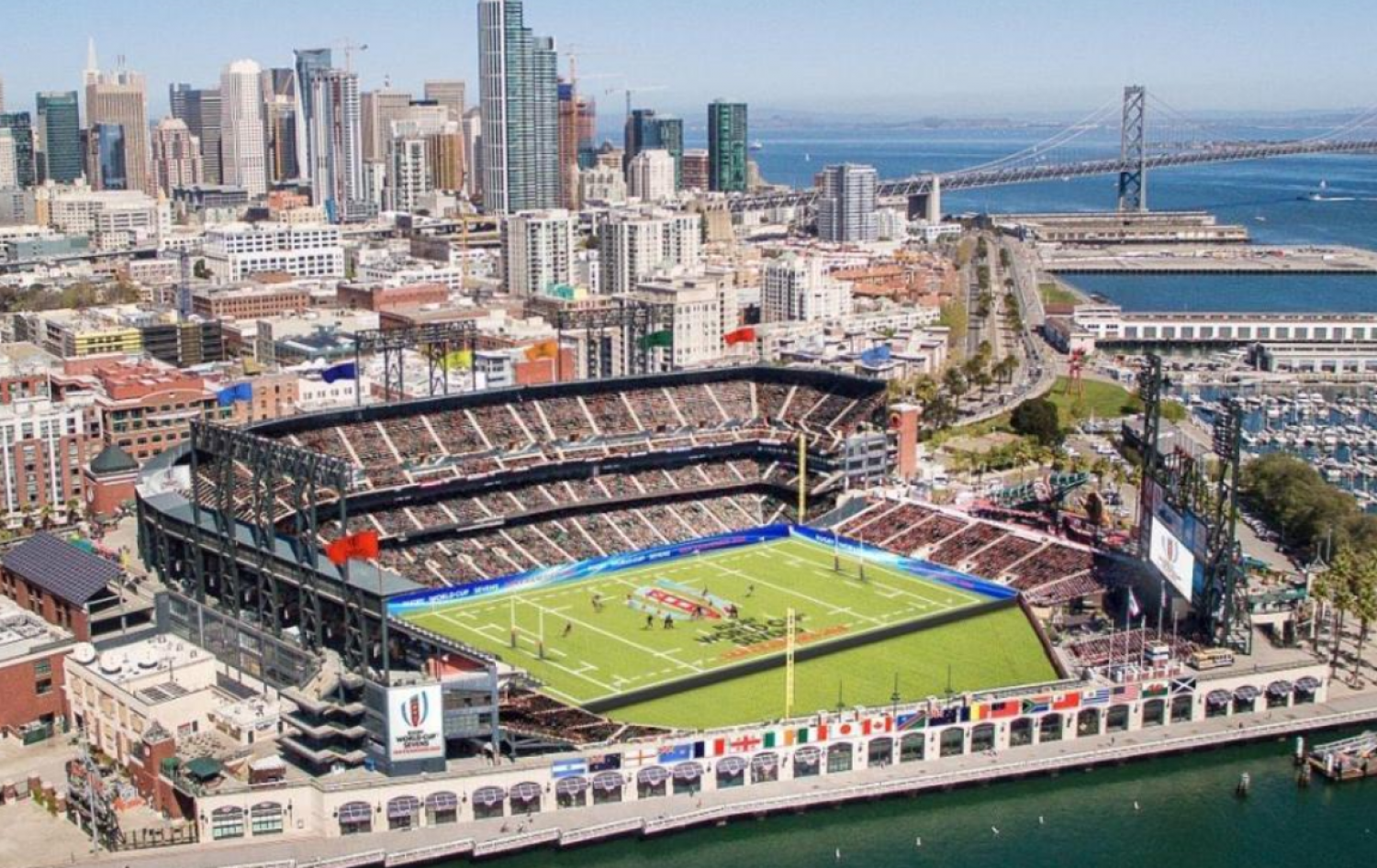 City By the Bay Hosts World Cup Sevens
BCRU PRC's Update Finale
From CW's Ed Knaggs, (Coach V.I. South U14 Girls – 2ND place), CW members; Anna Palmer, Gwynnie Fry, Jesse Knaggs, Arianna Lloyd, Jorja Cook, Marley Robinson, Kalen Timothy, Marissa Shumka, Petra Lord, Sophie Bossi and Lauryn Bonnar.
From Ollie Winser (Coach VIRU U16 Girls – 3RD place), Brian Huser manager. CW members; Chloe Hill-Huse (C.), Ella Gallant, Marina Skakum, Jordan Vearer, Amelia Shahi, Christina Unger.
This news segues into a "Would you believe"? The BCRU has put its registration process "on hold" whilst it determines its "age banding" for the coming season. What does this mean? Firstly, that clubs that have their act together cannot offer parents early registration due to this delay. Secondly, the decision to either play "odd years" at club and PRC's and "even years" at CRC's needs to be made to ascertain dob years! It has been going on for 'yonks', to either do the BC thing or concur with Rugby Canada age-grades for purposes of competition both domestic and international. BC for so long has complied with "even years" so to change to "odd years" will cause no end of machinations. And so it goes!
So, next weekend, B.C. Boys U19 team will go for the CRC (Canadian Regionals) Championship in Saskatoon. The B.C. squad will be led by the "Carsons Cousins", including Jack and Nick from CW and they will be joined by fellow Tricolors, Sammy Kahn, Max Freund and Lachie Kratz. Best of luck, all.
Their counterparts, also playing in Saskatoon, the B.C. U20 Girls team will include CW's, Chrissa Tromp. This demonstrates clearly the confusion with "age banding"! I rest my case.
This coming weekend will also see the Rugby World Cup Men's and Women's Sevens International championships, held in San Francisco. Canada should be well supported and that would be good news for CW's Caroline Crossley, Pat Kay, Luke Mc Closkey and Mike Fuialefau. The unique format of this competition sees teams play a seeded, single round-robin knockout format. Must win to stay in! Go, Canada!
Saturday's final happening for those less unable to attend the Sevens will see CW U16 and U18 Boys take on Dinnington H.S. from Sheffield, England in ten-aside action. Games will take place at The Park, kicking off at noon, onwards. Go, CW!
---