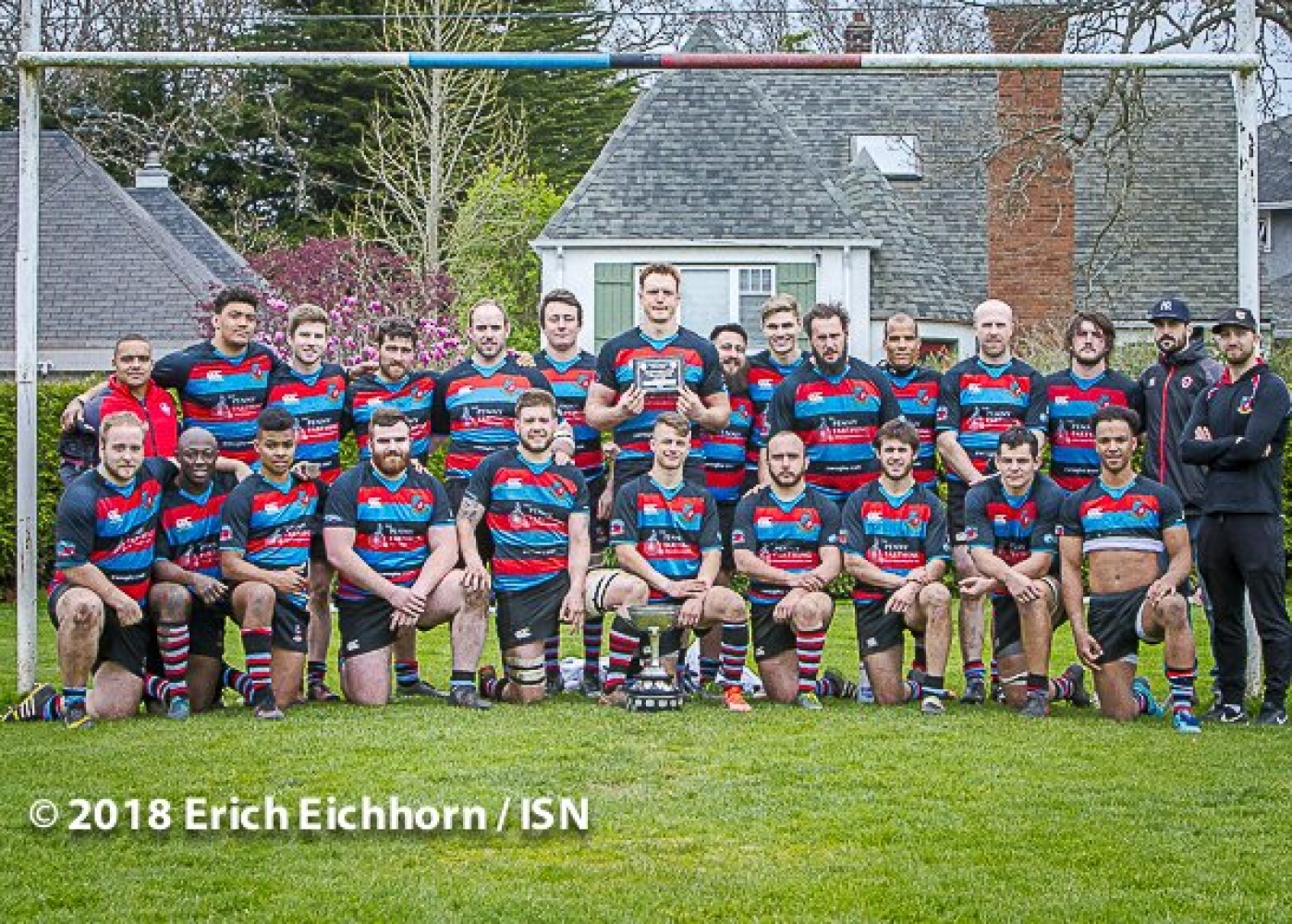 BARNARD CUP WINNERS. 2017-18.
It is with our deepest sympathy that we offer the most sincere condolences to the family of Elliot Eurchuk, for their recent loss. Circumstances of this sad loss can be read
HERE
. We offer the President's message which summarizes matters for our CW Family, I am sure.
"The CW family is mourning the tragic loss of CW player Elliot Eurchuk who passed away the morning of April 20th, 2018. Elliot was in grade 11 and the world, the Oak Bay community, his friends and family have lost a young soul far too soon.
Many CW members will know Elliot or one of his family members directly or indirectly. Elliot was a lovely boy – always polite and respectful. He was also a great athlete with a competitive spirit. As CW family, I have no doubt we will all offer our unwavering support during this incredibly difficult time to Elliot's family.
Tragic accidents such as this do offer one, a time to reflect on life and it reminds us how fragile it all is. Today, while deeply saddened by this, I am also thankful for rugby and our community. Rugby truly is more than a game – it's a way of life and I know the Eurchuk family can count on their CW family during this time of such enormous loss."
Matt Gordon. President, CW Rugby
CW DIVVIES FULFILL PREDICTION
SUNDAY - CW at UBC on a great day for rugby. The early going, in fact until the half, showed some aspects of the usual "ferry legs". This being said, the match did open with CW energy, getting play to a five metre lineout but no rewards. The match then ebbed for a long time without any score. The Braves missed a penalty and from the re-start, they quickly moved the ball to find a gap and score under the posts, 7 – 0. It was a mere five minutes or so to the break and all hell broke loose with UBC showing élan and enterprise, aided by a yellow card to the visitors. CW's defensive errors left them somewhat shell-shocked and down 21 – 0 at the half.
Down, but not out! The second half produced extraordinary CW character, outscoring their hosts, 33 – 3! Five minutes in, Goldie scored on an alert intercept, 21 – 7; then 24 – 7. Captain Oliver, was over after a series of pick and drives, looking more like a #2 than the #12 he wore, 24 – 12, however, it was mid-half and still plenty to do. Williams was next over the line, finishing some quality retention, 24 – 19 and about twelve minutes left. Lavalee was in, under the posts and Gus converted to put the boys' nose in front, 26 – 24 and four minutes remaining. Perhaps it was destiny when Kapi went fifty metres for the final try, 33 – 24. Heady stuff. Congratulations to all involved.
Next Saturday, on the road again and an opportunity at Connaught to revenge a walloping the Lomas laid on the Islanders in the BCRU Div 3 semi-final last Saturday and a 40 -14 clinic, the last time these two sides met. There will be plenty of motivation for The Divvies, also dropping a 30 – 10 decision to the Loma in Round #1. To our Div 3 players – The Islanders, a good effort. Fielding three teams and getting in many games as the numbers playing rugby with our men's teams increase was a credit to all. This gamble turned out to be successful risk and perhaps, this season, the scores didn't matter too much. We congratulate all those who suited up for Riley's Raiders during the season.
Whilst bandying congrats, we serve up a huge one to Coach, Scott Manning. Scott has been selected to be part of the coaching team for the CRC's B.C. Bears this season. Scott will be part of the coaching team of four gents and Scott's responsibility will be team attack. We think he can do a good job with this, given his club team has scored an average of 32 points every time they step on the field.




MLR Season Openers
Shout out to CW's, Hubert Bydens, member of the winning New Orleans team that defeated Houston, 35 – 26 and Ray Barkwill and Cam Palson, starting with the Seattle Seawolves who defeated San Diego, 39 – 23.
NSWT 7's
The Women came a cropper at the Japan stop of the World Circuit last weekend, finishing in an unprecedented 11th spot. Some pundits have postulated a "new order" in Women's Sevens – Spain, China and Russia, all making the Championship Round, eventually won by N.Z. This pundit cannot agree with such POV's. I believe Landry and Kish still have plenty left and the near miss against England when a try was converted from the sideline, left them gutted and vulnerable to a strong Russian program, I'm sure, no surprise to our ladies. Day two losses were somewhat of a surprise and this site would suggest, all the more reason for Victoria fans to get out to Westhills on 12th April to support our team. Tickets go on sale tomorrow.
APPEAL TO CW SUPPORTERS
We are seeking a response from committed spectators who would like to travel to UBC on Saturday to support the lads. The deal would probably be; 'your own way to the ferry, walk on' (akin to players). A bus picks us up at Tswassen. Cost and time TBD. Please indicate your interest by an e-mail HERE. (We would need 30 committed. When you e-mail, please let us know if you would like to see the Reserves' game as well.)
IT IS NOT VERY OFTEN THE O.F.'S GET TO GO ON A ROADIE!
---