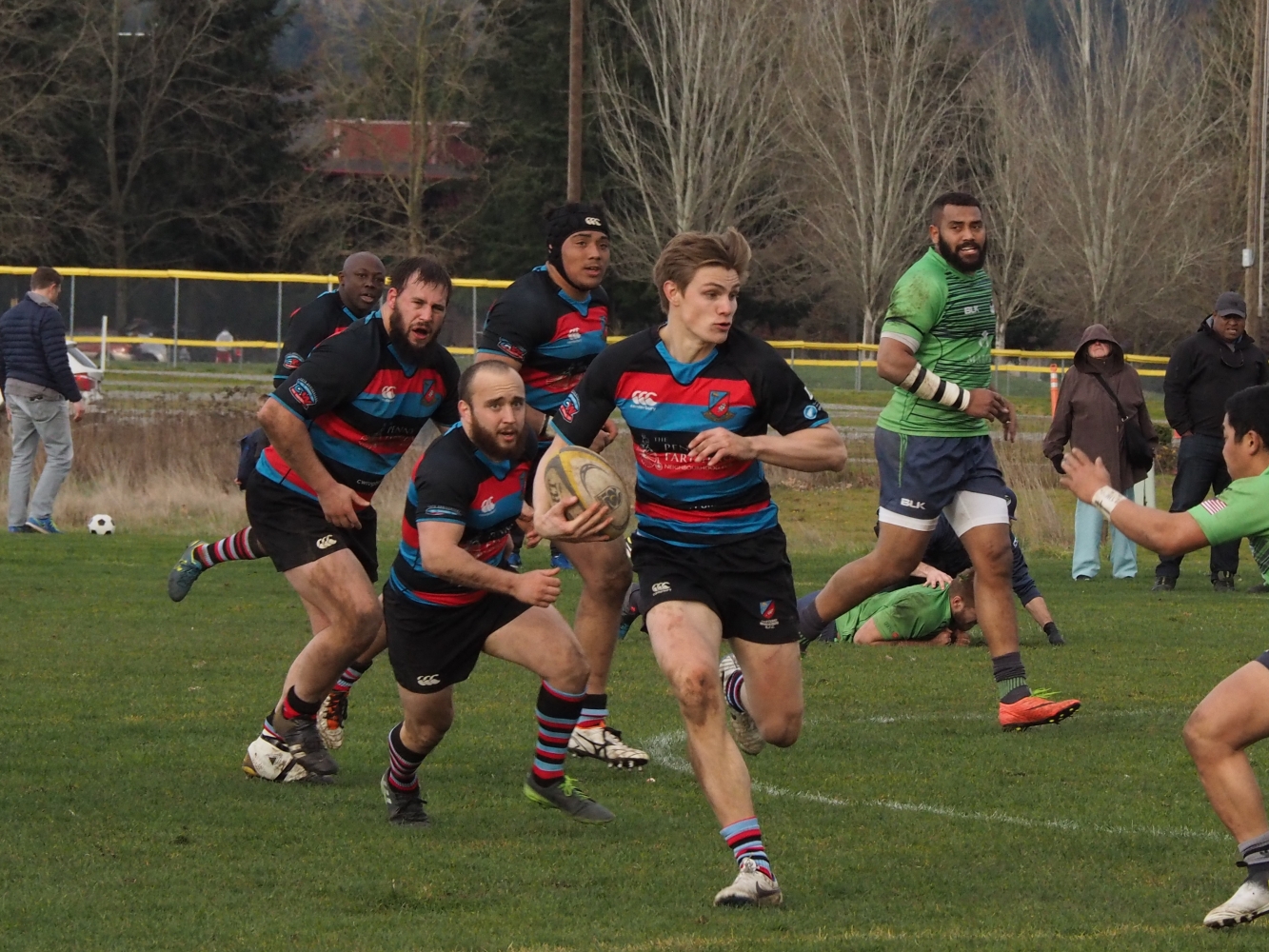 Tate on the counter.....
We must kickoff today with a reminder to all readers of this site that it is a blog with a CW bent but not authorized opinions from the Club's Executive. With this lead-in, The Ruggernut must offer an apology for any aspersions cast in yesterday's game reports and editorial addendum. Our site was contacted today by Westshore's and VIRU President John Lyall, notifying us of the fact that the VV's Premier Women's match on Saturday was a forfeiture on the part of Seattle, rather than perhaps an implied failure of Westshore to meet its obligation.
With two games remaining, it is to be hoped, for the benefit of opponents that the Sarries can resurrect and finish with heads high. When teams opt to compete at higher levels, oftimes there is a risk involved, making the efforts of Nanaimo and Lomas in the men's competition even more meritorious in their first year. From time to time, for a myriad of reasons, inability to fill rosters occurs. Generally this is accepted by clubs and games are more often than not, postponed rather than points 'taken'. This is the spirit of rugby and may this level of understanding be forevermore so!
We conclude today with wise words from The Sage on the sidelines to CBS; "Next time, kickoff with the Greek Freak and bring Stormy in from the bench!" Have a good week and thanks for the feedback.
---