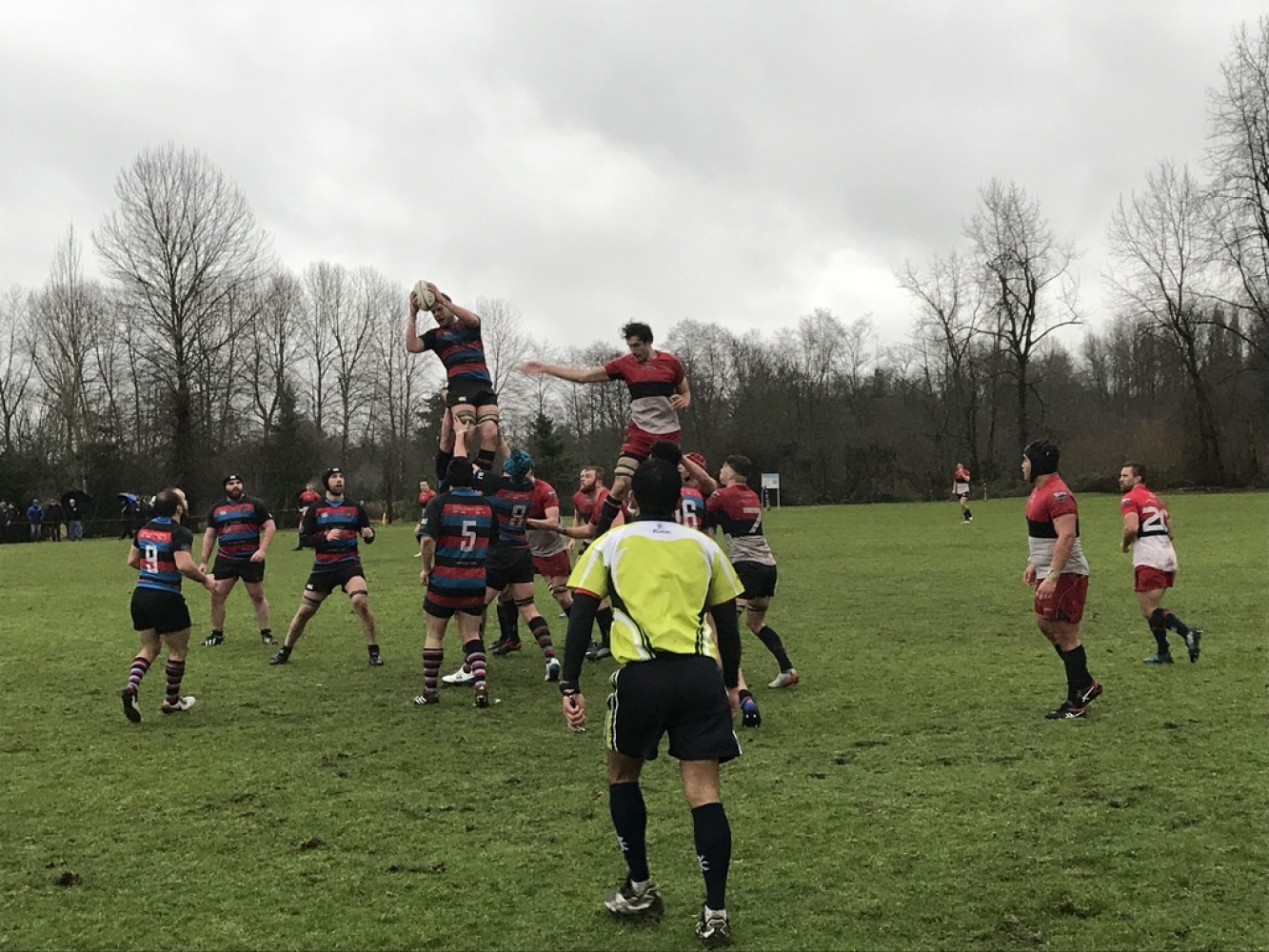 The Sage Summarises Events at Jericho.
It was tough weekend for CW, losing both Battles of Jericho and the women losing to Seattle. Today, the Sage brings a brief games review. Before getting to that, it seems as if the women lost their first match for almost two years against The Sarries in a seven try onslaught. News from Twitter feed, so we'll see if we can snoop-dog around the practise pitch this week. No matter what, it certainly would not have been the desired outcome that Jess and the ladies sought. When the going gets tough, we'll see if the tough get going.
The Reserves fell behind 24 – 5 at the interval and as far as 38 – 5 before a resurgence occurred for The Tricolour to finish with 21 unanswered points. Go figure? Sage reports (unfortunately the continuous rain kept this scribe from keeping notes), so general impressions are what follow; "The OB Rippers, despite a lower point's standing, were a big, organised and aggressive side on this day. They handled the wet weather well in the early going and took advantage of fortuitous bounces to score some good tries. When it seemed like it was "all over"; Captain Oli Winser (Man o the Match), scored a hat trick of tries through smart play when tough, 'on-the-line' aggression was called for and Angus Boyd – Porter's kicking was solid from in tight and out wide. With several starters pulled off in the second half to ''save up'' for Premier substitution duty, the subs were amazing and actually increased the level of quality play. Impressive, every one of those guys. The boys stuck with it and perhaps it was a "tough loss" however, you cannot afford to give any team the kind of start given in this match. UBCOB – 5 tries; CW – 4.
While the rain pelted down it is fair to note that the field condition, while wet, was not a 'mess' as had been expected. It allowed for some running rugby but not as much as CW would have preferred and may have benefited from, as was the case in the last encounter at Windsor. Handling errors and knock-ons were abundant and add in CW Prop Braddock coming off with an ankle injury just five minutes into the game and it became a long day in the scrum for CW and a day full of opportunity for the Ravens pack. Nevertheless, CW stepped up and often neutralized the home team advantage. Young prop, Damon Adams came in after a full game with the Reserves and played almost another at the Premier level. Well done! Thornber was full value with line tosses and his mates in the line out were superb neutralizing the John Phelan-led Ravens line out drives.
CW tended to ''pound in'' their tries with phases of attack while the Ravens scored out wide. Home team winger, Graham Turner scored a hat-trick of tries on the day. This writer predicts Coach Manning will be looking at the CW defensive patterns out wide, or maybe Turner was just industrious on the day? Nevertheless, the CW lads were in it for a full eighty minutes with the result hanging in the balance throughout. A four-try bonus point is not to be sneered at.
Both teams are to be congratulated on their play and spirit. UBC Old Boys Club are good friends on and off the field and the post-match was enjoyed over good food and conversation. Both sides left hoping for one more encounter this season – a best out of three!
The Prems sit solidly in fourth, although JBAA is breathing down their neck.
FOOTNOTE - VIRU, 3rd., Div., Islanders also lost to Cowichan.
---