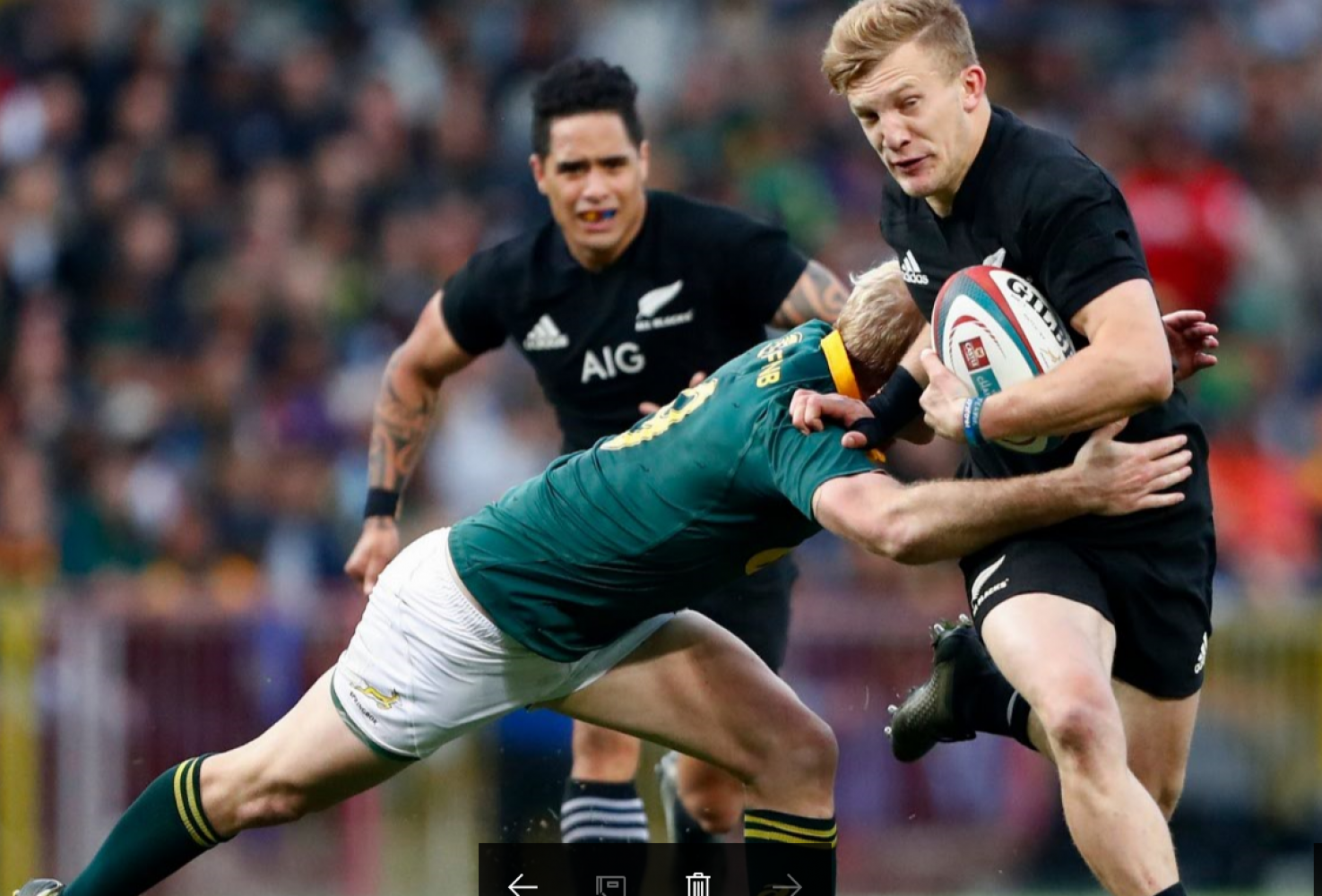 .....there is still room for the "average-sized" bloke in the game!
On the local scene – nada, Ebb Tide off to New Orleans! Otherwise an opportunity for a Saturday "off", reflection, time with family and friends. Afar, Canada's NSMT in action Vs Argentina, not exactly sure where on their depth chart but possibly IV - Vth's. Not to denigrate it but it did not go well. Many comments are out there and can be read on RC's Facebook page and other web sources. Knowing a number of the boys down there, my heart pines for a better result in upcoming tussles Vs Tonga and U.S.A. Certainly many of the new young 'uns will have been exposed to a pace of play and skills that they are not used to. Actually caught some of the feed, scrummaging being a reasonable saw-off, amongst other flashes. Must agree with some others that fitness and motivation did not look great. So, Tonga next up. Go, Canada!
Thoroughly enjoyed the offering thrown up to us by RSA Springboks and NZ's All Blacks this weekend. A game for the ages with the continuity being so skilled that the first half could not be concluded until the clock struck fifty minutes! Hope all the rugby nutters out there caught this one. It seemed to reinforce some aspects noted on this site last week with regards to our local lads. Although kicking of the ball was 21(RSA) – 18(NZ), the Bok's kicks were mostly ineffective to the point of the crowd expressing loud vocal displeasure. One wonders just what the outcome may have been if the ball had been retained, hit-up and asked questions? Read somewhere about Canada kicking ball aimlessly in their match as well. The primacy of possession and its effective use needs to foremost in the game plan. Next up, reduction of penalties, not much to say on this except for an absolutely unnecessary red card Damien De Allende earned himself for getting an elbow in the face of a kicker, long after the ball had left the foot. Red may have been harsh but commit the crime, pay the time. Fortunately, for South Africa, it was only for the last five minutes and it made no difference to the outcome. Still, inexcusable. Finally, a comment on the tackle count AB's 197 – Springboks 118, the need to defend that shaky lead, producing the necessary work on defense by N.Z. Every player contributed but must say, that Kiwi fullback, Damian McKenzie showed that the average sized bloke (with burners!!) can still play this game very well. An interesting aside to the show was the interpretation of the breakdown by the French referee - Rafferty's Rules!
CW men and women will work hard this week in preparation for a tough challenge in Vancouver when they travel to Klahanie on Saturday to play Caps.
Finally, some honours to Tricolour boys – Josiah Morra, Pat Kay, Luke McCloskey and Mike Fuailefau who have been named to the Centralized Group of Seven's players for the upcoming Series. We wish you all the best for a successful and injury free season.
---