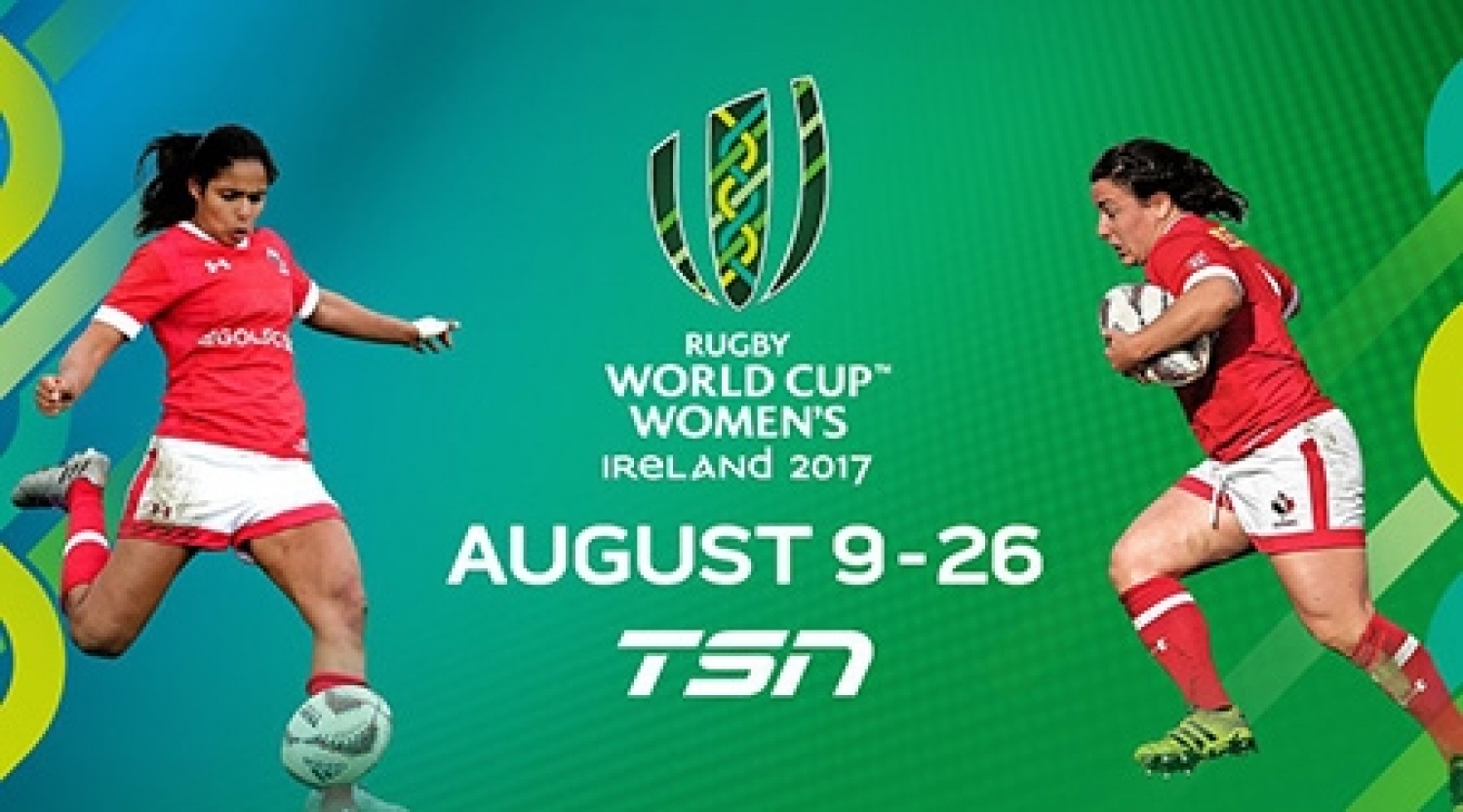 Kudos to TSN who has planned extensive coverage of the upcoming RWC Women's Championships, held in Ireland. The schedule is as follows; CAN Vs HONG KONG, Wed., Aug 9th, 9:00 a.m. PST; CAN Vs WALES, Sun., Aug 13th, 8:55 a.m. PST; CAN Vs NZ, Thurs., Aug 17th, 3:55 a.m. PST. FINAL - Sat., Aug 26th, 11:30 a.m. PST. 'onya, TSN and Go, Canada.
Cheer on our National Senior Women's team on August 13 at the Club

CW is hosting an open viewing of the 3rd pool game for the Women - Wales vs Canada game on Sunday, August 13th. Clubby is open from 8:30a.m. for a pancake breakfast in addition to coffee, breakie sandwiches and snacks. Game kicks off at 9:00a.m. and will be on the big and little screen. Sign up at Ticket Rocket for a small fee of $10. Act fast as spots are limited. Spread the word to new and old within the club as it will be a great opportunity to meet and greet and get to know your club. Ticket Rocket link to sign up is HERE
Come cheer on CW women Julianne Zussman, Brittany Waters, Karen Paquin, Olivia DeMerchant and the rest of the NSW 15's team !
Last week CW had a number of Youth U18's representing their country in Nassau at the Junior Commonwealth Games Sevens. Canada's Women finished in second place, succumbing to Australia, 32 - 5 in the final. The Men lost to Fiji, earning revenge for a pool play win by Canada, 28 - 14, finishing in fourth place. Good efforts, all.
The Tricolors wish Captain, Shaye Tudor and her U18 team mates all the best for their encounter this Saturday against the U.S., in Ottawa. Whilst with the topic of age grade rugby, we congratulate Schellie and his B.C. U19 team mates on their National Championship last weekend. B.C. upset favourite, Ontario 29 - 17. The Men's team also included a host of CW U18 players from last year, currently suiting up for UVic. Well done, guys. At the same tournament B.C. Women U19 finished in third place behind Ontario and Quebec. The B.C. team fielded five CW women.
CW is pleased to announce Boys Age Grade coaches for the coming season. The quality and experience of our coaches guarantees the experience the players will receive is without peer. Our coaches are experienced and successful at club, regional and provincial levels. Coaches emphasize safety, sequential skill development, unit and team cohesion and skill, fair play and communication within the team and with parents when necessary.
The U14 Boys will be led by Provincial Coach, Shane Muldrew. Shane informs us that clubs on the Island will be emphasizing a "developmental" model this year, with competition being a lesser emphasis. Not all clubs have an equal number of players which sometimes provides challenges for organisation, however jamborees and "exhibition matches" against Vancouver teams will be part of the program. Boys born in 2004 & 2005 will be elligible.
The U16 program will be led by Koji Zolbrod. Koji has been an integral part of our Mini program for many years, at the same time working with varsity athletes and VIRU Rep teams. Koji will be capably supported by senior men's player, Dustin Dobravsky. DD has had a great deal of experience as a player, both at the club and rep level. Finally, Neil Roberts will be joining the crew from our U14 program. These coaches will ensure that as players experience the ramping up of competition, they will be well prepared for the fray! Boys born in 2002 & 2003 will be elligible for play.
Finally, at the U18 level, we are once again privileged to have Spencer Robinson give the club another year of service. Spenny has played Internationally as well as coached at National level with both Men's and Women's teams. He has taken CW teams on overseas tours, won Provincial Age Grade Championships and done it all. Spence is an excellent communicator and can articulate with all ages, a wonderful attribute to complement his outstanding coaching skills. Players born in 2000 and 2001 will be elligible.
Spenny and new President, Matt ("The Chaplain") Gordon, strut their stuff!
We are currently working with the electronic registration process and hope to go live in the near future. We realise families need to get their organisation for their children's sports in place at the earliest convenience and the lateness of the day is a matter beyond our control. Stay tuned.
(N.B. Information regarding our Girl's Age Grade programs will be posted as soon as available - stay tuned.)
OTHER MATTERS CW-WISE:
Club Website. The club is seeking people interested in blogging, photography and website management. Our Club Cameraman, Ron Willems is facing a major health issue and will no longer be able to provide us with the fantastic action shots we have come to assume as an integral component of our blogs. The Ruggernut, as main blogger and manager is ready for retirement and a successor is necessary asap to ensure the site's continuance as a premier communication tool in the Canadian rugby community. Support will be offered for transition. These positions are voluntary in nature but would provide invaluable experience for a young person interested in developing a tech vitae. Phone 250 721 1527 if you are interested.
Finally, for your planner, Hugh Creighton, long time club member, informs us that a celebration of his wife, Val's life, will take place at the Naden Ward Room, 2:00 - 5:00 p.m., Thursday August 10th., friends welcome.
---