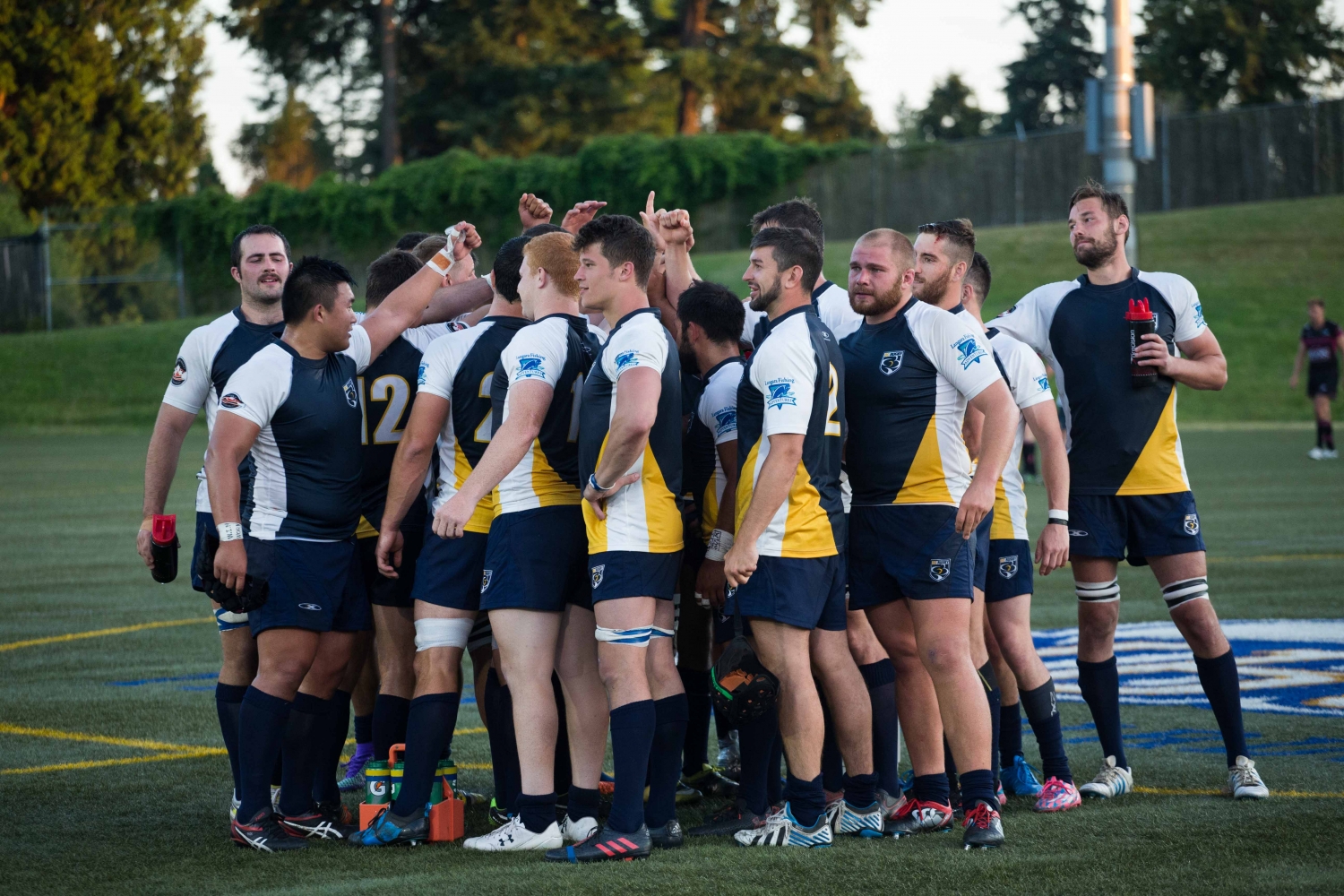 B.C. Bears Down in Opener
B.C. finds themselves in an unusual position following their opening win over The Prairie Wolf Pack on Friday night - atop the table! It is credit to JBAA's, Tony Healy and Phil Mack, the coaching duo, who masterminded this one. We'll see how far it goes when the team moves east in August but this was a very solid start and perhaps a subtle dig about the value of home-grown coaches. JBAA's, Luke Campbell (recent Williams Lake Stampede Tourney, MVP) got the scoring started very early in the proceedings. Other tries came from BLRFC's Laker, Vikilani and Staller from UBC, leaving B.C. ahead at the interval, 21 - 0. Following the spell, Staller added his brace after a crafty kick from Mack. Then it was Weyell (UBC), McLelland (Ravens) and Staller again for a total of seven. Du Toit counted four converts, 43 - 0. B.C. played up tempo rugby and looked very fit, giving the Pack very sniffs of the line. Well done all.
Not quite enough jets from Connor to catch The Magician!
---