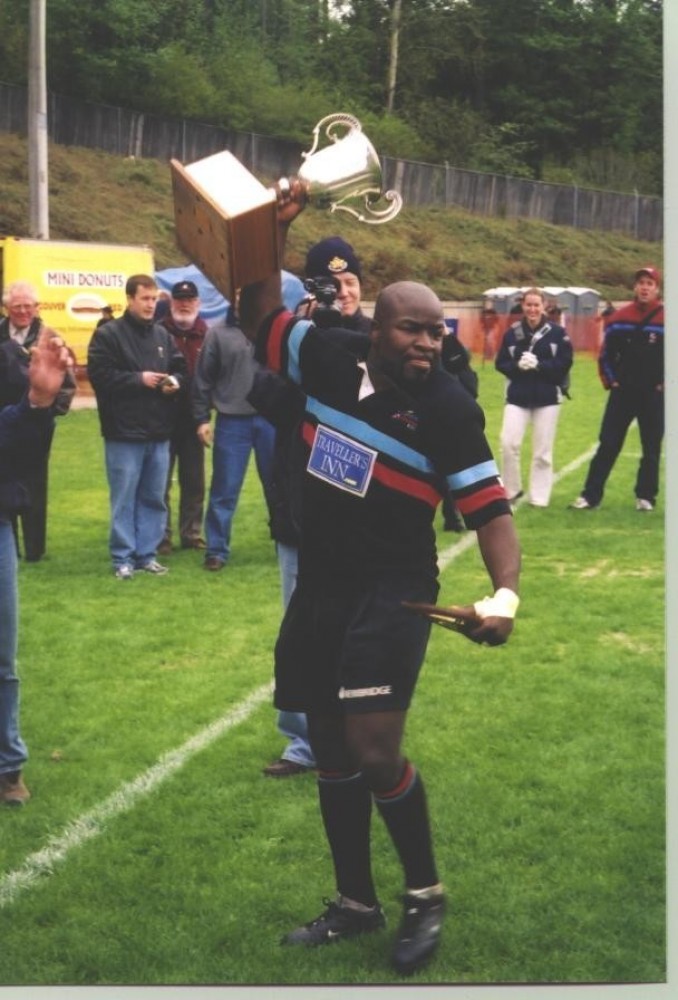 Drive for the Prize Begins
CW's Men's and Women's teams get their campaigns underway next week. The Women travel to Burnaby Lake on Saturday, 16th to get started on the business of defending their B.C. Premier crown. With gaps in the starting line-up, the ladies will find out it is possibly more difficult to defend a title than it is to win one! All the best. The Premier Men get underway on Friday 16th @ 7:00 p.m., under the lights at Westshore. Every match in this League will be fiercely contested as four teams seek to become three to continue on in 'The Bigs' after Christmas. The Ones hit the road to Port on Saturday, 17th, reportedly accompanied by the T(h)urds. We await further confirmation of this one. The Ones had a disappointing season last year. Hopefully, increased numbers will turn that around. All matches for the month can be viewed at our club calendar.
NSMT: The 'A' squad finished their brief stint around the U.K. with a resounding loss to Glasgow Warriors with what may well have been their dirt-trackers, 0 – 63. Not much has been reported from a Canadian perspective and really all that could be commented on here is that it was embarrassing! Back to the drawing board for Coach Anscombe and Co.
GOOD NEWS: CW proudly announces selection of two players to the Canadian Women's U18 Sevens team of twelve, bound for Vichy France this past weekend. Caroline Crossley and Sophie De Goede will carry the colours and represent, what looks to be on paper, a very strong side. The ladies find themselves in a Pool with the hosts (France at Home, always tough in any competition), Netherlands and they open against Portugal on September 9th. There are four pools of four in this prestigious tourney, no doubt this will be the start of the Olympiad march for many of these players. We wish the team well as they proudly wear the Maple Leaf emblem.
CW's U14 BOYS: Coach Muldrew announces the start of another season, as the lads, defending B.C. Club U14 Champs, kick off their season. The opening practise will take place this coming Sunday, 11th September at the Windsor Park Rose Garden Field at 11:00 a.m. Shane reminds the boys to bring their mouth guards and water bottle. There will be a brief meeting with parents and players following training. Training will also be on Wednesdays and Fridays at The Park – Home of The Tricolor Nation.
Sunday morning at 10:00 a.m. will see the kickoff for Minis. Hopefully players and parents will be present on Saturday at the Gala Opening.
MEN'S SEVENS: Just a reminder that pre-sale tickets for the Vancouver stop of the Men's IRB Sevens circuit open on September 13th. The event takes place, Mar. 11 – 12th @ B.C. Place Stadium. There will be 34,000 tickets per day available. Last year there were 60,000 pass through the turnstiles over the two days. We will provide a link when available.
---