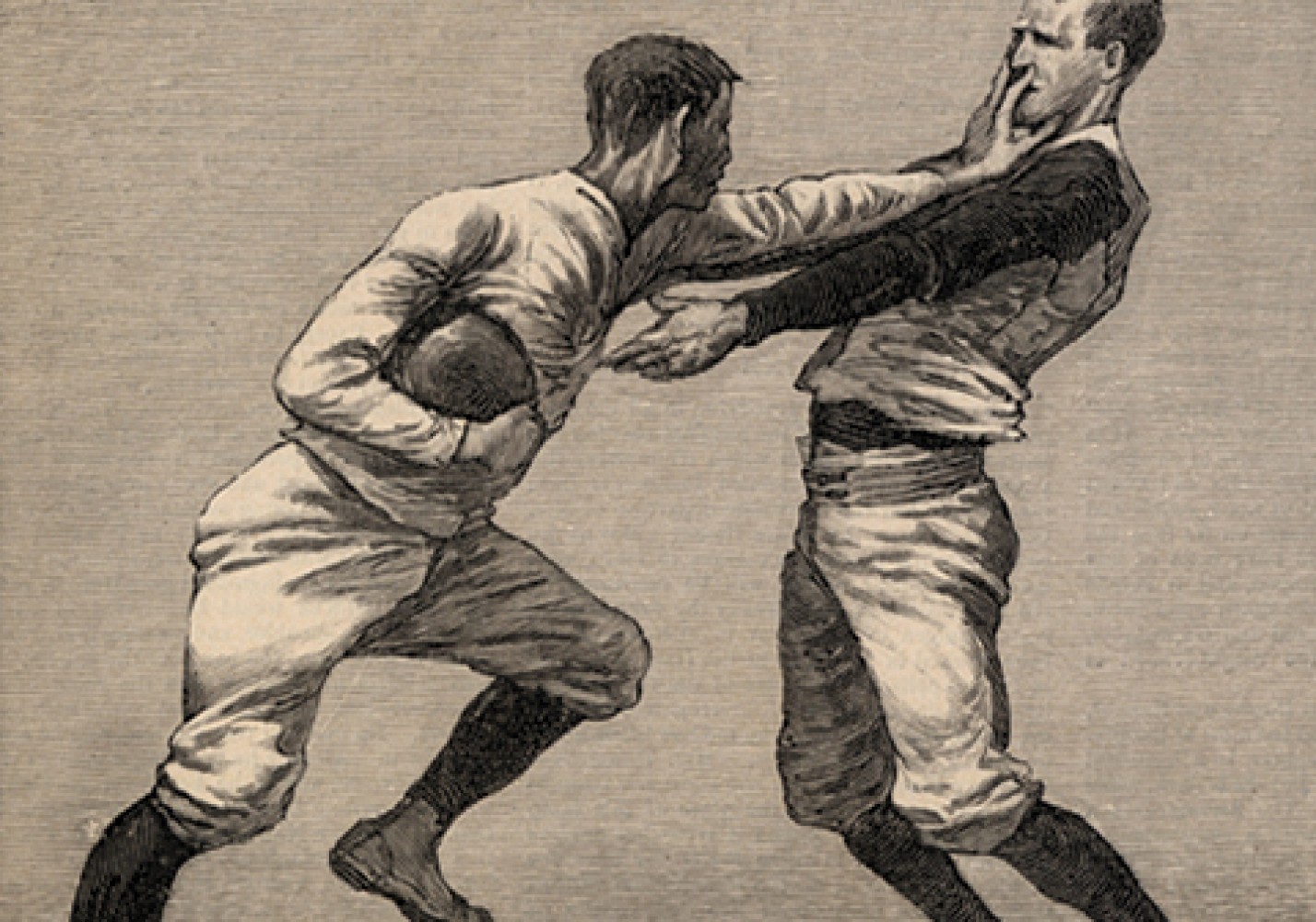 "Rule changes will rob the game of its heroic qualities!"

Website Video Feature. One of a number of new improvements on our new site is the video feature. This can be found by going under the "More" link on the menu bar or personal device "slug". When you click on that, a drop down will show videos. These are recent videos that are automatically loaded from a variety of rugby utube channels. Also match videos will be available under Programs – Teams – a tab entitled video will show the team's most recent match. All this without needing to have any special viewing privileges, (except for opposing coaches)!
Rugby in the News. There was much news last week with the announcement of Oscar nominations about Leo DiCaprio's role in The Revenant and scenes depicting a bear attack, from Twitter to Ellen DeGeneres. The fun fact that came out was that former NSMT's, Glenn Ennis, played the role of the bear! As a player, Ennis was bear-like in the totally committed way he played the game. Glenn had 32 Canadian Caps and skippered the side on three occasions.
Comment from Glenn as to how he got the role; "They had two people from the States doing some of the rehearsing, getting the routine down. One of them had to go to the hospital for exhaustion. The process is picking someone up, throwing them around, turning them, and attacking them. Running on your hands and feet for 10 yards is pretty tough for a big guy. It's non-stop for a full two minutes. Once this guy was taken to the hospital, I got a call from Vancouver asking me if I could come do this. I learned the routine quickly. They wanted authenticity, someone who moved like a bear. Maybe my acting background helped with it. Because of physical exhaustion, it was impossible for one person to do it exclusively. But I was the number-one bear!"
At the Whitehouse. President Obama, in introducing conductor, Seji Ozawa as a winner of the President's Award at the Kennedy Centre for the Arts, told the story of Seji's youth and his excellence as a pianist. Unfortunately, his playing of rugby, resulted in two broken fingers and put an end to tickling the ivories. Subsequently, he went on to become a famous conductor of the San Francisco and Boston Symphonies!
Other Fun Facts. Remember when a try was worth as much as a penalty goal? (Three points!)
When the fullback was #1 and the FRF #'s 13, 14 and 15?
When there was no replacement for injury? If you had pulled a hamstring, you were simply moved to the wing!
Always changing rules? This segues to the new ruling about what constitutes a ruck? The new ruck law allows the first defender in to play the ball with his hands and keep them there. It evolved from the fact that defences would tackle a man to the ground and then have only a microsecond of opportunity to win the ball back. In effect, defences were powerless to stop the slow, physical, skill-less, joyless march up the pitch.
That has all changed and the nation's coaches are squealing at the fact that they can no longer programme in 10 pre-planned phases of possession. Maybe they might now have to look for some players who can pass the ball or see the space. Maybe the likes of Barry John, Mike Gibson and Gerald Davies will return to the game at the expense of the stone-handed bashers.
It will take time. For now the coaches are keeping their big bashers on the books and looking for other ways round the problem. Morrison says that some clubs have brought in wrestling coaches in order to try to move the defender off the ball. Ye Gods, why not just arm the players? Surely that would be simpler.
Why did "Concussion" tank? An opinion to finish with……Bring on Beast Mode and the NFL Playoffs! The movie Concussion has had incredibly poor box office returns and its tenure in theatres was very brief, being labelled as one of Wil Smith's poorest performances. Perhaps not an acting performance but a profit performance. The viewing stats on Monday Night and Thursday Night Football places those shows on cable as being ranked #1 and #2. People don't care about individual athletes. Team logos, swag and being entertained is the issue. Identification with "successful" athletic stars is also important. The word "successful" can often leave much to be desired in terms of definition. Fortunately for the sport of rugby this matter has been taken very seriously with trainers, players and coaches being in-serviced as to protocols, not to say that football has not been (the NFL has spent millions of dollars both in liability losses and education and preventative measures). It is just that the optics of sport are such that it appears that the concern is not that important, as players continue to pound each other with the helmet aimed at the neck and head regions. (One person's opinion.)

To this I add comments by Jeff Nussbaum ("Fixes to Save Pro Football") NFL contracts aren't true contracts, at least not by any standard definition of a contract. Players can be cut at any time, for virtually any reason—including injury. Clearly, this is bad for players. But what the NFL needs to realize is that it creates a serious incentive misalignment that is hurting the league and its players. First, it encourages teams to push players to and through injury, rather than investing in their long-term health. Additionally, it allows teams to sign "riskier" players and then jettison them if things don't go well.
If the Patriots knew they'd be on the hook for the full $40 million no matter what, would they have signed Hernandez? Not without looking more deeply into his background. If a team is going to sign someone with a history of domestic abuse with the knowledge that they'll have to pay out the full contract, you can bet they'll make sure that player gets counseling and support. And if a team signs any player to a long-term contract, they're going to be much more committed to that player's long-term physical and mental health.
When the Minnesota Vikings announced they would start star running back Adrian Peterson despite his indictment on charges of child abuse, they were acting in their own interest: they wanted their best player on the field. Guaranteed contracts can serve a forcing function to get teams to operate in the league's interest, by policing their own players, treating or reforming them where necessary, and working to keep them healthy. Thus endeth the lesson.

FOOTNOTE – Men's Maple Leaf Sevens went 1 – 5 in Chile.


---