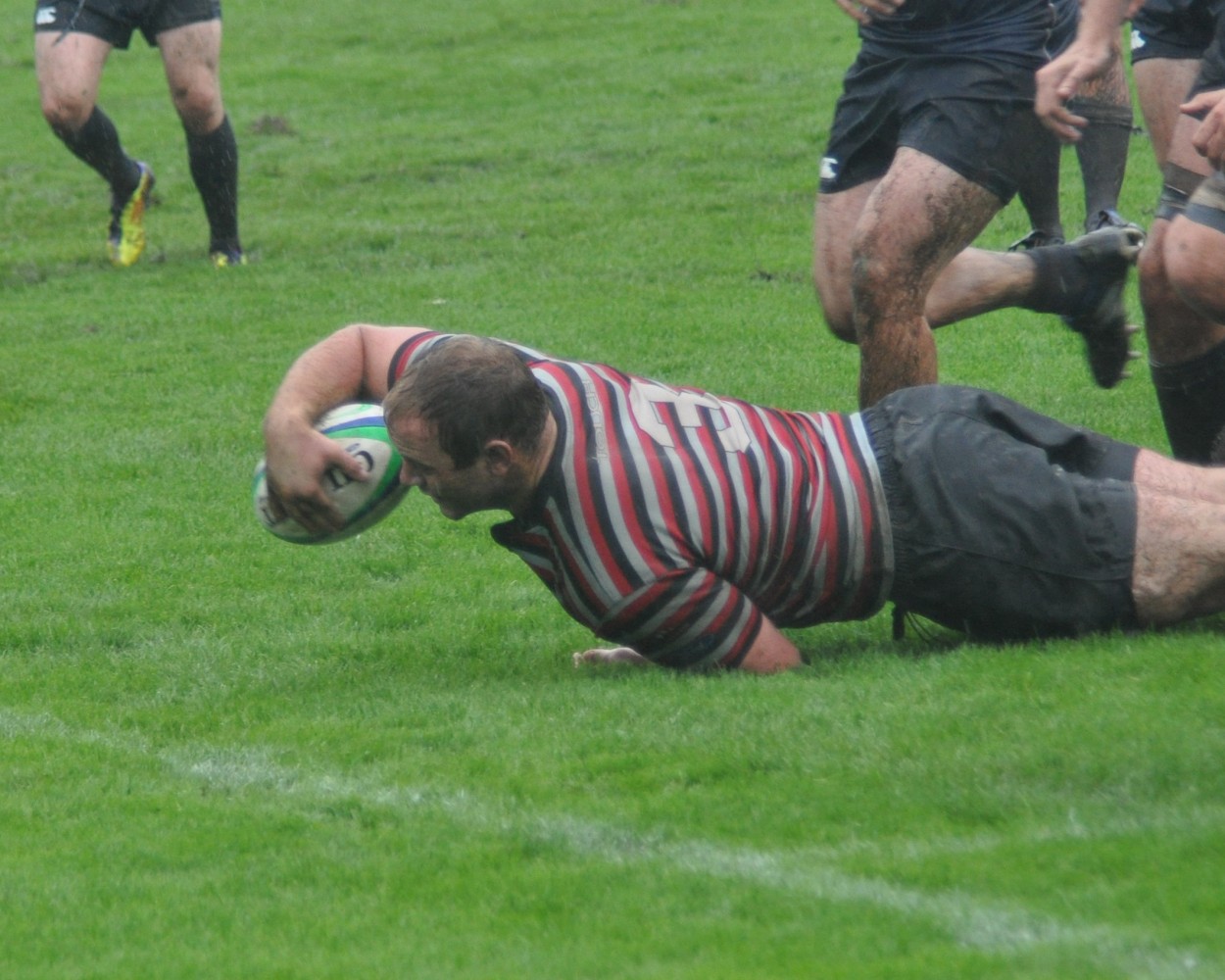 M.M's kicks off with a "hats off" to Doug Woolridge. This erstwhile member of the FRF has inked an interim agreement with Clermont Auvergne in the Top XIV League and the Euro Champions Cup. Dougie was one of Canada's forwards who had a sterling RWC performance in this writer's eyes, getting stronger and playing longer in each outing. I believe 'Wooly' is very worthy of this opportunity. Not only is Doug a pretty fair player, he is a good bloke to boot. The pic below attests to this as Doug does his stint with the club at the recently concluded Tree Shredding Fundraiser. Doug has put his shoulder in similar fashion with all of the teams/clubs he has played with. 'onya, Doug. We will follow your progress with interest.
It might arguably, be fair in saying this weekend's Maple Leaf 7's results were disappointing. One does not know the calibre of the event nor how the team really played. This writer was of the opinion that the selection was reasonably talented although probably, there had been no training together, given the "lateness" of selection announcement. This appeared to be the same case as Dubai when the 'Leafs' were parachuted in with coach, Dave Moonlight. How can the performance be assessed? There are questions to be asked about the effectiveness of expenditures of OTP monies on such events with unfair chances to accurately assess the results – or at least that is what the optics are to this writer. It will be interesting to see if this outing improves the boys against similar opposition next week at the Vina del Mar 7's.
CW's, Luke McCloskey in action this past weekend
This is a perfect segue to CW Sevens! Our club is very proud of the following women and man who were recently announced as being selected to B.C.'s U23 teams for the upcoming Las Vegas 7's Invitational. All are to be congratulated as deserving choices. Having watched their play this fall, this group has the potential to lead their respective genders into the future. For the women's team we have; Kara Galbraith, Laura Crowe-Hutchon and Laura Sargent, with Taylor Reidlinger a non-travelling reserve. For the men – Brendan Kelliher. We note Mike Dalsin also in the squad. Mike has not worn a Tricolor jersey for a while and we also wish him well. Six players – WOW! Good luck to all. Go, B.C.
---