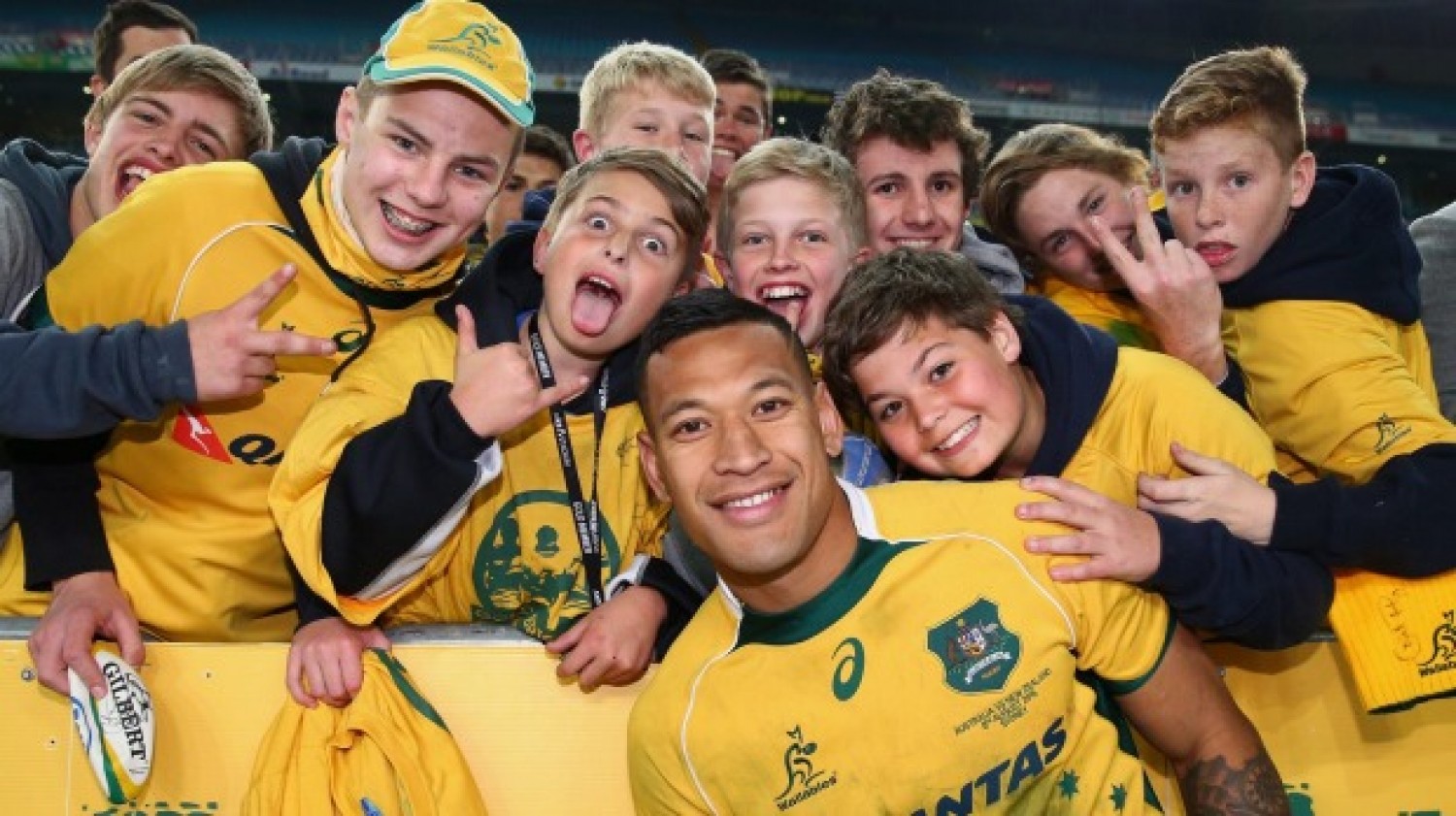 We start this week's article on the positive note especially on the verge of the start of the RWC (which will see high viewership from youth) and the kickoff for many club youth programs around the province. As professional sport is always front and centre in our news in North America, we are often inundated with the "bad-boy" stories of the professional athlete. It was refreshing and inspiring to see this story on Australian phenom and muti-code star, Israel Folau. A very interesting read and one that all aspiring players should have a look at:
http://www.smh.com.au/good-weekend/israel-folau-the-game-plan-20150821-gj4ksy.html
This past week saw lots of rugby as the RWC nations squeezed in the last of their warm-up games prior to the big show. Some interesting results and unfortunate luck for many of the teams as serious injuries afflicted some of their stars.
For Canada it was clash against the in-form Fijian side fresh from their PNC championship. Jake the Snake Ilnicki was called back to join Canada at The Stoop, following Doug Wool's unfortunate injury. Good for Jake, tough one for Doug. The lead up loss to Fiji also seemed to take a heavy toll on the squad as both Harry Jones and Jason Marshall appeared to succumb to injuries. Wales suffered two severe injuries in their warm up victory over Italy.
Results from other RWC warm-up matches:
Canada 18 - 47 Fiji
France 19 - 16 Scotland
Romania 16 - 21 Tonga
Wales 23 - 19 Italy
Wasps 19 - 25 Samoa
Leicester Tigers 34 - 55 Argentina
England 21 - 13 Ireland
Results and rankings fallout are found here: http://www.rugbyworldcup.com/news/89477
Now it is all over. Bring on The Big Show and good luck to all.
CW News:
This weekend (Sept 12) has the Senior mens (1st division) and Womens senior program travelling to Naniamo to take on the Hornets. It is a historic moment for the women's program as it is their inaugural game and marks the first time we have put a senior womens team on the field since the early nineties ! Good luck to both teams and I know that the respective coaching teams has been training the players hard over the last few weeks and both teams are excited to get on the field.
Our new look CW womens jerseys as modelled by our head coach, Jess Dovanne:
Note: Big shout out to Aptoella (Barbara Mervin) for her design and construction of these very sharp looking jerseys.
CW Youth and Mini Registration Kickoff - Sunday, Sept 13 @ 10:00am - Windsor Park
Our youth programs kickoff this season this coming Sunday. Returning players are encouraged to bring their boots for a fun practice and to bring along a friend who is interested in trying the game. Computers and CW management/coaching staff will be on hand to assist parents with the registration process.
---