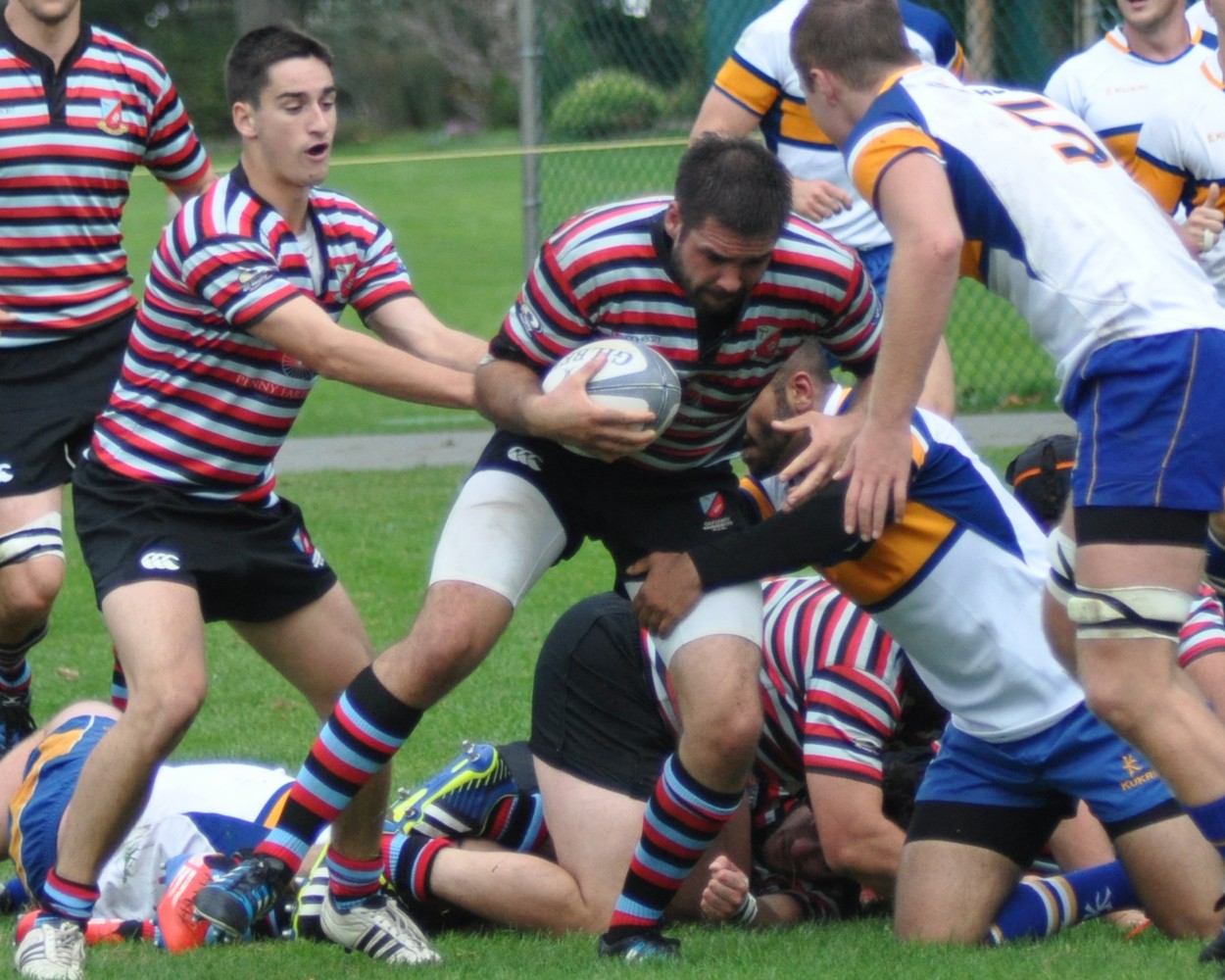 Hats off today to recipients recognised for their efforts and performances this season. The Annual Players Dinner was a night of some considerable success, with the ability to have a chuckle at ourselves, foremost, on the table. Again, recognition of junior boys and girls was a highlight with parents being able to join in with their kids to celebrate their successes.
AWARD WINNERS
The Club's most important award, The Johnny Shepherd Award, going back to WW2, an award voted on by the players for the player who best manifests leadership, hard work and playing contribution was presented at the end of the evening accompanied by a standing ovation, to Riley Ilnicki.
Other major award winners were; MVP Junior Girls – Cachelin Hall; MVP U14 – Dalton Kolkema; MVP U16 – Jim Newman; MVP U18 – Cam Graham.
Oscar King Award for contribution to Junior Development – Shane Muldrew; John Morley Award for training under all conditions without whining – Mitch "Sunshine" Elliot; Jimmy Aitken Award for Best CW Supporter – Hugh Creighton.
Rookie of the Year – Joel Brattan; Kiwi Cup – Most conscientious trainer, always working extra, leading the way, Captain, John Braddock; DIV 1 Most Improved – Taylor Gudgeon; DIV 1 MVP – Kennet Moore; PREMS Most Improved – Riley MacPherson; PREMS MVP – Nathan Oliver.
The assembled throng of eighty then adjourned to The Temple to watch the Annual Video (compliments of Shaun Barry and Ron Willems). The club wishes to thank Dr Roger Bailey (Hillside Dental) and Dr David Barry (Burnside Medical Clinic) for their generosity in "covering" all of the awards presented – true blue, guys!
Hugh passes on the nuances! (Rain, hail or shine.)
---