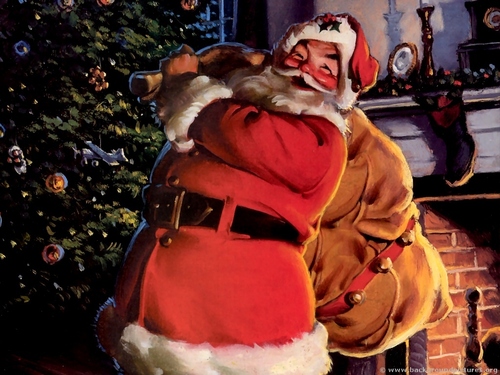 With a sack the size of this, we hope that Santa has some goodies for CW! Apart from the U16's Provincial Title, the Fall represented rather slim pickings for The Tricolor. We hope it also contains a good recovery for NSMT Sevens, off to Vegas on January, 24 - 26. With some "home town" support and good health we wish them well, hopefully regaining their form and a good placing. Their Pool presents three challenges right off the bat - Kenya, Wales and South Africa.
On the home front, the best present is a break away from rugby, hopefully used wisely with work at the gym. The Prems will be tested with their opener in February when they travel to Sir Donald Bradman's "best cricket ground in the world", Stanley Park, to take on the Rowers. Rowers have opened their season with a bang and some upset results. They are within striking distance for the lads so it will be full on at VRC.
To you and yours, thanks for your support of CW Rugby and may you have a great family (and friends), Christmas. Best wishes to all...even our opponents! The Ruggernut.
---