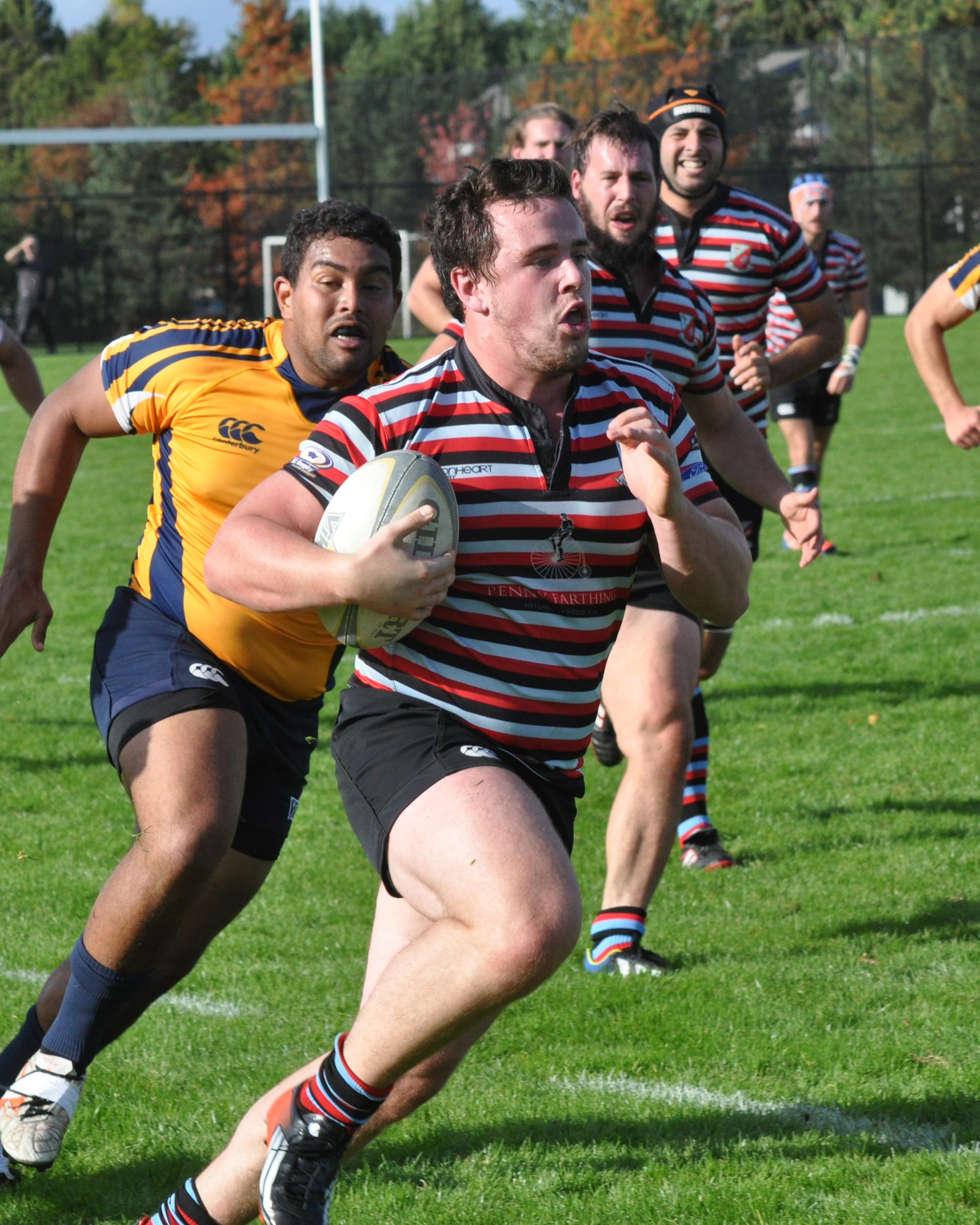 Barnard Cup
Congratulations to UVic on a fairly comprehensive victory in last Saturday's Barnard Cup, 35 – 17. Although the tries scored were relatively close, 4 – 3, the margin was clearly in favour of the students. The hosts led 17 – 5 at the half when it was virtually done and dusted. The Tricolours did make a bid and actually got matters to 17 – 25 with some marks on the game from Hearn but U.Vic's alertness and combination was too much and they put pressure on the pedal and earned the "W".
Hopefully a rather forgettable "first half" can be forgotten and CW can become a spoiler in the remaining games. Possibilities of a playoff spot are virtually but not mathematically, out of the question. The "second half" will be a real test of character. Go, CW!
BOARD of DIRECTORS 2014/15 Elected at the Club's AGM the other evening;
President – Don Swainson; Secretary – Tony Watson; Treasurer – Brett Jackson; Director of Rugby – Brent Johnston
Directors; Dave Crossley; Matt Gordon, Karl Klashinsky; Alexa Lindroos; Ian MacLean; Chris Spicer and Craig Thornber.
Looking towards a much better on field performance for the remainder of the season, the following coaching roles were confirmed; Head Coach – Ian Hyde-Lay; Assistant – Lee Lindwall; 1ST Division Head Coach – Roger Robinson; Assistant – Noah Molia; Technical Assistant – Chris May; Defence and Forwards – Ken Goodland; Fitness & Strength – Gord Kehoe.
This is a crew with a massive amount of knowledge and experience. For any players interested in joining CW, you will certainly not be short-changed!
Speaking of coaching, we remind ALL club coaches of tonight's clinic, run by Ken Goodland when he will outline strategies and skill drills that he observed during his recent "shadow experience" in Wellington. Clinic starts at 6:30 at The Temple.
Meet & Greet Night - WEDNESDAY, 3RD

On behalf of the CW executive we wish to invite all junior, mini and girls rugby parents to 'The Temple' (our clubhouse), on December 3rd from 6:30pm onward. Appetizers will be provided and the cash bar will be open. For those who attended last year, we hope to see you again and for those who have yet to visit our Temple this is a great excuse to come down, say hello to the coaches and check out the clubhouse. The walls of the clubhouse are literally a history lesson on our beloved club - it will be sure to impress!

What: Parent & Coaches Mingle (appetizers provided)
When: Wednesday, December 3rd, 2014, 6:30pm onward
Where: CW Clubhouse, 714 Discovery St.
RSVP: [email protected]


---