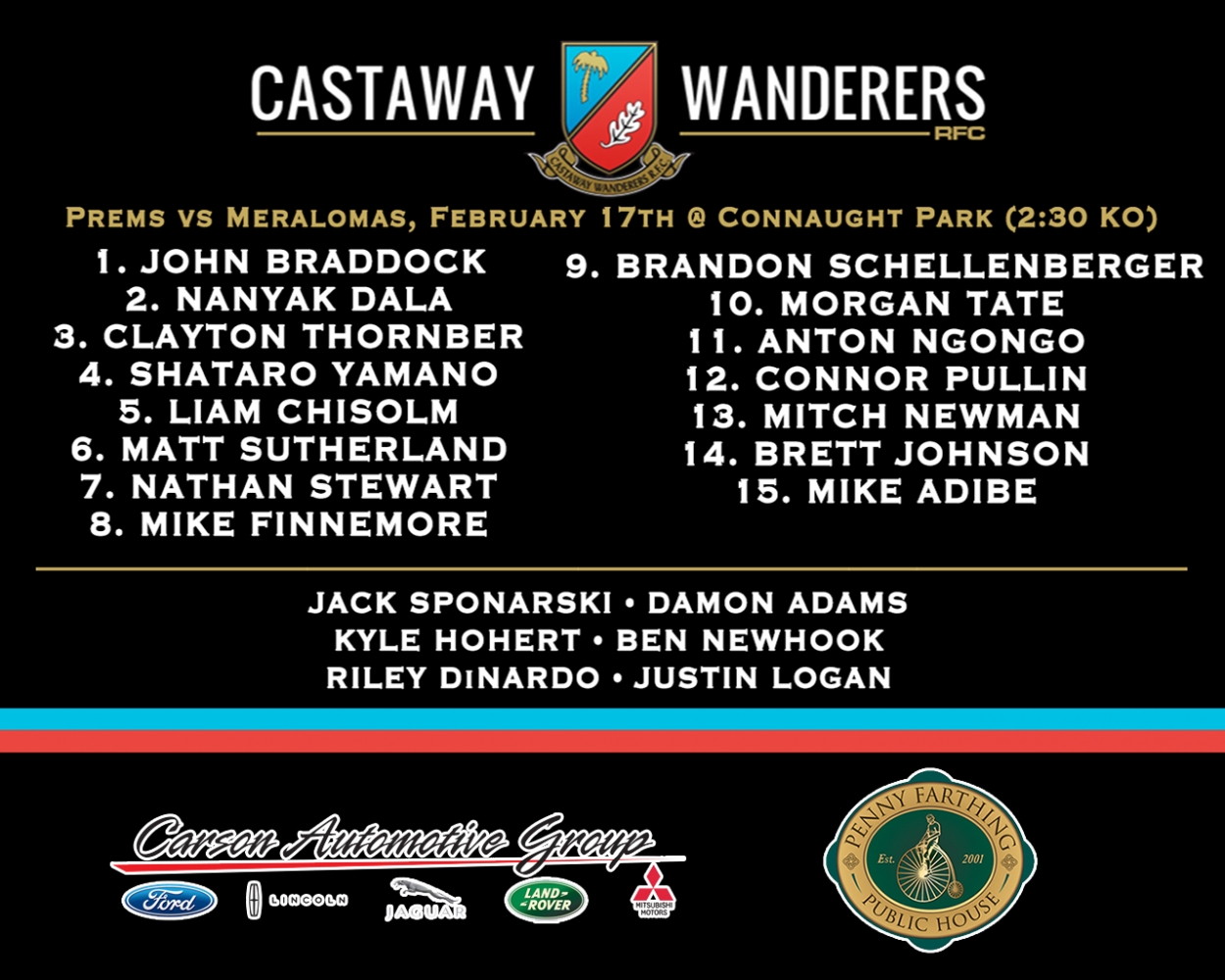 Two BIG games for our Premier teams tomorrow. Women are at home to a Burnaby team that knocked off Caps at their last outing and will be gunning for the "W" to open some competition table "room" between themselves and CW. Burnaby will be travelling with a full contingent and stock full of confidence. Meanwhile, our ladies have been struggling but have had some good tussles at Windsor and look to the return of Jess Neilsen to reinvigorate their resurrection. Lizzie Adams will lead the team and Katie McNally will look to link with Jess for fire-power in the backs. Youngster, Amelia Gordon gets a start at #9 and will need to call upon all of her wiles to ensure Jess gets good ball. Reminder, k.o. 12:45 p.m. Go, ladies, go!
Our men are on the road to Connaught to resume many wars that have been battled at this venue, between these two clubs. CW seem to have selected their strongest available. The forwards are a crusty and tested bunch and will relish the challenge that Mc Queen, Clarke and their mates will offer. CW will look for big games from Chisholm and energy from the return of Sutherland. CW backs appear to be very capable individually however, it is a combination that has not started before. The #9/10 link will be critical to getting good possession to a pair of hard-running centers and fast flying finishers. Adibe will round it out as custodian and this man is playing very sound football at present. The bench is strong and this could really be the deciding factor as the game wears on. To be able to bring on the likes of Sponarski, Hohert, Newhook, Di Nardo and Logan must seem like a treat for the coach. I predict the game will go to the last man standing in a close encounter! Go, you Tricolours.
Adibe in action.
FOOTNOTE; Reminder, Islanders Vs Westshore @ the House of Windsor at 11:15 a.m.
---