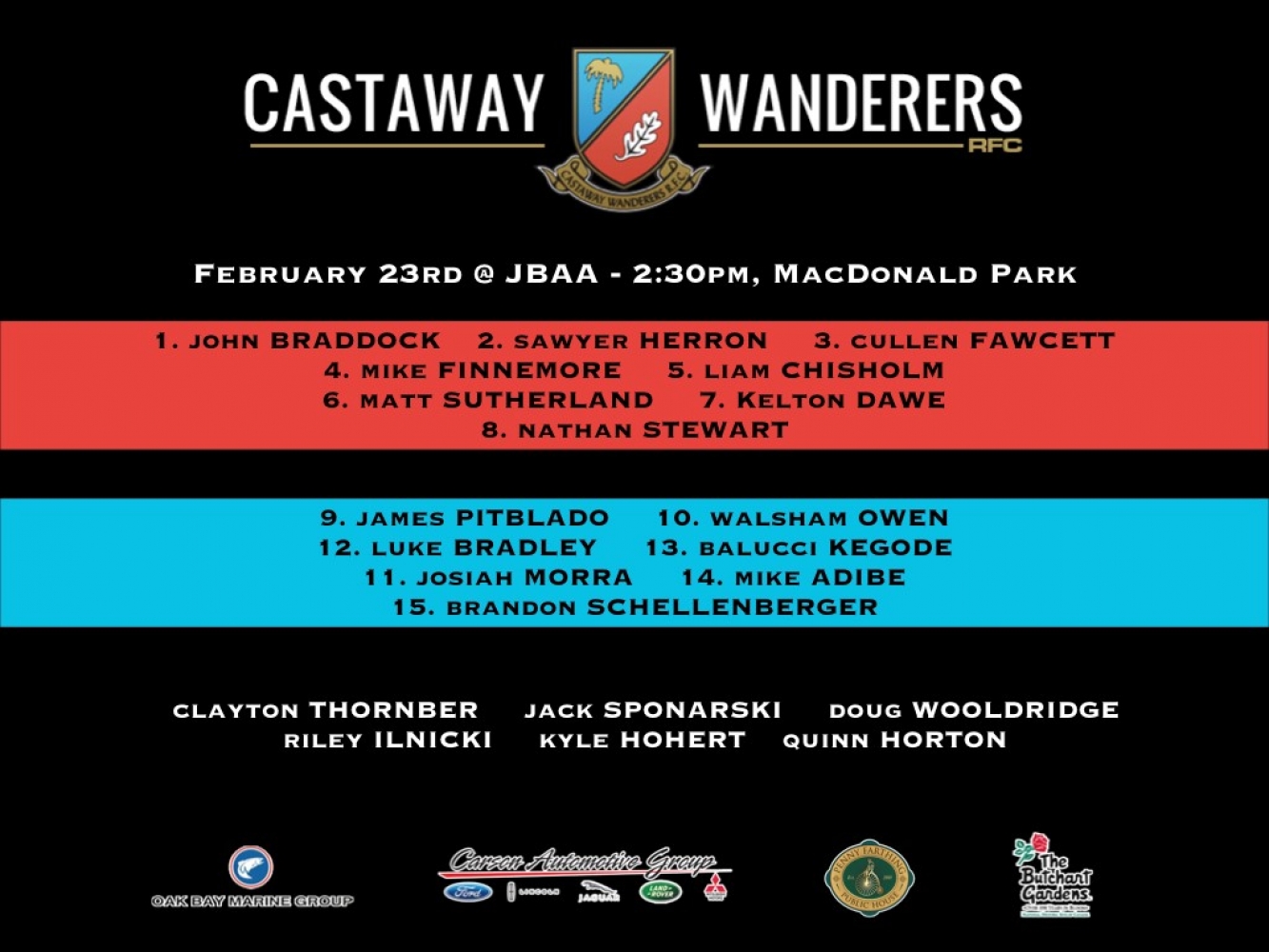 Maybe tomorrow might come to pass that the chaps can get back on the park. Today's weather appears to be trying to belie that hope, stay tuned. For the Premier Men tomorrow at The Mac will represent the best two of three for the season. CW Prems have only lost two of eleven games this season, one of those being back in September at this location, 33 – 36 for what looked like to be a promising season for the Bays. Unfortunately for them, it has not unfolded with that promise. CW came back for the one that mattered, in Premier action at The House, 33 – 12, tomorrow being the deciding test. One should always be wary of a wounded Bear and so it will be tomorrow. This being said CW is loaded for Bear with some interesting selection tweaks.
In the FRF, Sawyer Herron finally earns a start. This man has been power personified off the pines throughout the season to date and has more than earned this start. In the engine room, Finnie will be absolutely delighted to be healthy and rested and joining his mate, Chiz for his first start in yonks. The loosies are first rate, a most reliable trio and one of the best in the league this year – Dawe, Suddsy and the Skipper. In the backs Owen stays at #10, presumably Hall still recovering from injury, 'Bam-Bam' joins Kegode in the centers and Schelly moves back to the custodian's spot. Heaps of energy on the pines with Burger, Jackie, Wooly (always seems to appear vs Bays!), imagining he is looking to sub in the backs (??), Hohert, Horton and Ilnicki.
This selection leaves a good pool for the Divvies where we will look forward to seeing Jenkins and Horton, raved about by The Sage. Nice to see Horan back in uni and along with Hohert and Makaroff will be money, fair or foul day. The backs seem to be another mix and match although the halves Howes and Sandner are becoming familiar. So these lads should also be chomping to chalk another in the W column. The curtain raiser at 1:00 and the main game at 2:30, MacDonald Park.
SCHELLY – MOST OUTSTANDING INDIGENOUS RUGBY PLAYER FOR 2018














CW's Premier Women travel to Tbird Stadium to take on the newly minted in the BCRU Premier League, UBC Thunderbirds. This will be an early game – 7:00 a.m. ferry and a true test of fortitude as our ladies seek their first win. A strong combination will be on the park – led by Amy Hawking and Julia Folk. We note Chanelle Edwards-Challenger is in this week's mix, along with a couple of new names in the backs. It is a full selection with the necessary bench strength of eight, so good on the ladies and best of luck – proud in plaid!
---