CW Talent at the Youth Commonwealth Games
---
---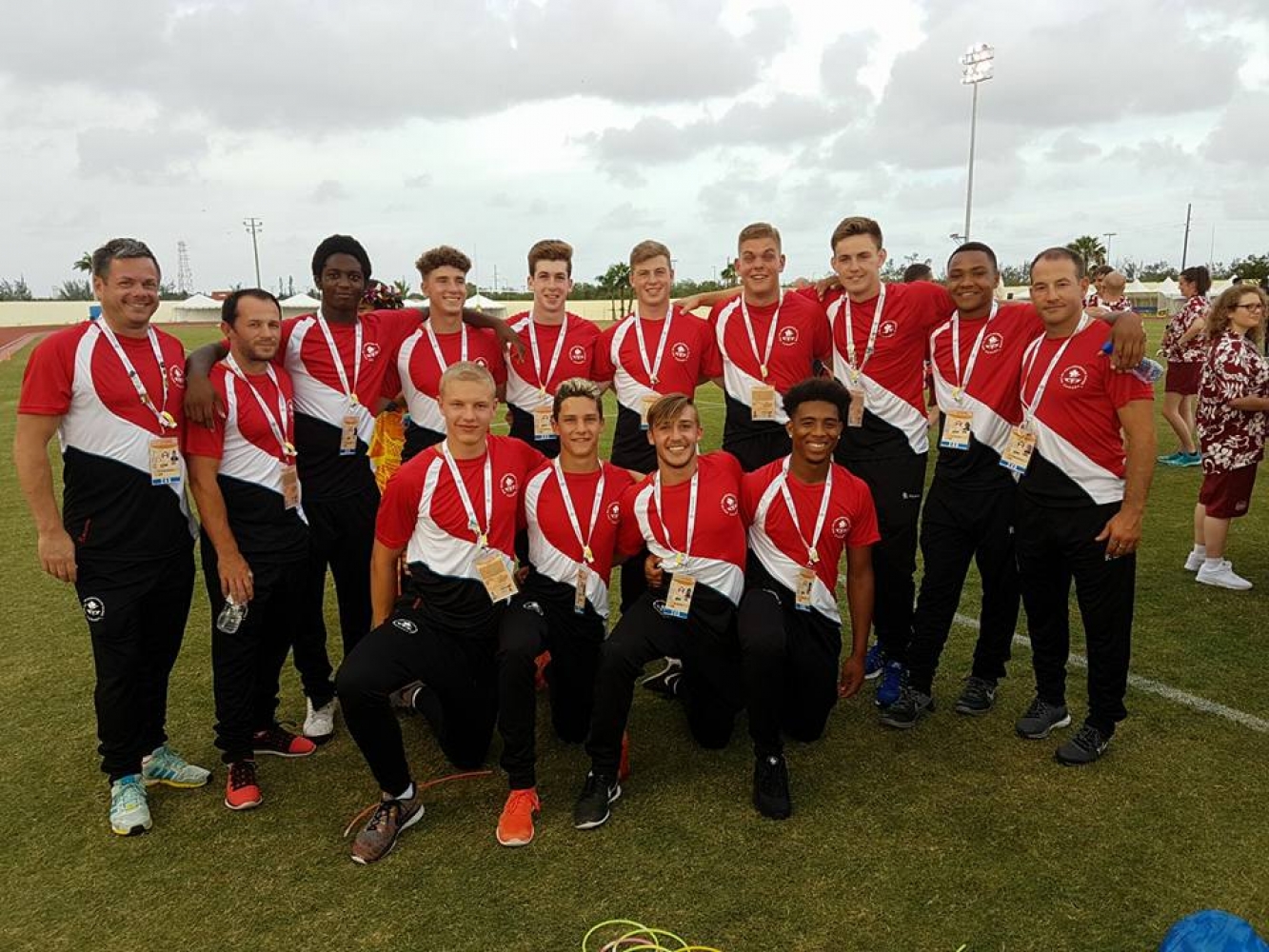 Canada's U18 Sevens teams ( M & F) are off to a great start at the World Youth Commonwealth Games Sevens held in the Bahamas. The Men opened day # 1 with wins over Sri Lanka, 19 - 15; Fiji, 21 - 19 and dropped their game to England, 10 - 26. Today they kicked off with a 42 - 0 sweep of the host country and then dropped to Samoa, 5 - 33. The Men's Team contains local product, Lachie Kratz, a lad who started his rugby with Ceedub @ Windsor Park as a six year old "mini". The Women's U18 are also having a successful campaign, defeating Wales, 33 - 10; Fiji, 40 - 7; Bermuda, 64 - 0 on day #1. The one score we have for today, is 31 - 0 win over Trinidad and Tobago. The ladies play Australia this afternoon. This squad is being led by Lachie's counterpart, Sophie De Goede and also includes Denise Roy. Soph started her rugby at the same time as Lachie, both being a credit to the pathway instituted by the club for youth athletes. We are very proud of the achievements of both of these players and wish them well as they move into playoff action. Bring home the gold, Canada!
Enjoy a video tribute to Lachlan HERE
Meanwhile, on the home front, the B.C. Men's U19 team have gone 2 - 0 at the Canadian Championships. Again we are proud to shout out to a couple of lads who have followed a similar pathway, having played with The Tricolor, since their tyke days! The Men defeated a "combined" Prairie team yesterday, 48 - 3 CW's Brandon Schellenberger adding a brace and the play prominantly featuring UVic's (CW grads), Jonas Robinson, Aiden Cole and Gavin Kratz. Today B.C. defeated the East Coast Voyagers, 36 - 14 to move into one of the final spots which we suspect will be against long time nemesis, Ontario - should be a dandy! Go, B.C. you beauts!
The versatile Schellie in action, this time at #9, form check from Gav - Go, you good thing!
---