Let's Get This Guy In A Canadian Jersey!
---
---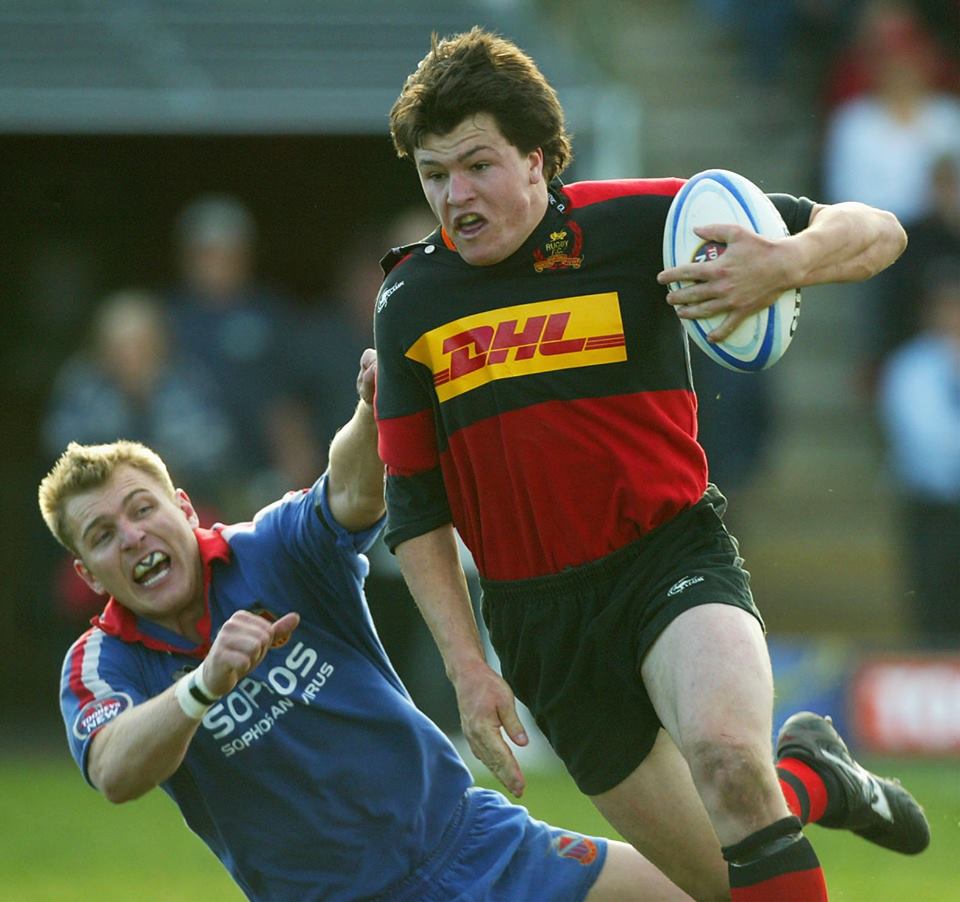 A pretty good crowd for a mid-weeker went home disappointed from Westhills Stadium last night when Canada lost to the U.S. by a score of 16 – 3. The contest was only ten minutes old when quick hands saw winger, Stanfill on the overlap, in for an easy tally. In the early exchanges, Canada missed a couple of penalty pots and the U.S. made the most of their positional advantages, adding a penalty and foregoing another two tries, one by an slight off side and the other by a knock-on with the try line begging. There was not too much to crow about…perhaps better service from MacKenzie, solid tackling and good application from the FRF at set scrum time. On the minus side – the lineouts were atrocious and the handling not of this level of competition. Perhaps, even Adam Ashley-Cooper may not have helped!
The second stanza opened with improved vigour and McRorie clawed back three points. When Canada had good ball at the midpoint, it all went desperately wrong when Kay filled, only to cough up a pass for the simplest of tries to the other winger, Maupin. (Ed. apologies...left winger Stanfill scored a brace!....lulled by boring but risk-free play!) The U.S. remained with their tactics of strong running, good retention and testing the back three under the high ball in the lights. The latter, causing some indecision and only Ferguson making the odd inroad with the counter. Canada went down a man, when Hamilton made an undisciplined choice to enter from the side and although the yellow may have been deemed a little heavy handed, it was not without cause, in fact, Argentinian referee, Jauner had a good game. Talking with many rugby knowledgeable fans after the game and reading R.C.'s website today, there was not much that could be considered positive from the efforts. The FRF applied themselves throughout and the odd foray from Gilmour, Olmstead and early play from Dala were worthy of mention. Although the service was improved, time and space were denied by an enthusiastic and committed, American defense.
It was this time last year when we had heads low after a 30 - 13 drubbing by the U.S. that the boys lifted their game for debatably, the best contest of the tourney, holding The Jaguars close. One can only hope such an effort can be repeated. Going into it, with a Sunday afternoon venue and mediocre results, does not look promising for a rousing crowd. CW encourages as many as possible to be present, as the days this event can return to Langford are rumoured to be limited. Go, for it, boys.
One of the highlights last night was a quality half-time performance of rugby from CW, Cowichan and Velox girls and minis. Well done, all.
---