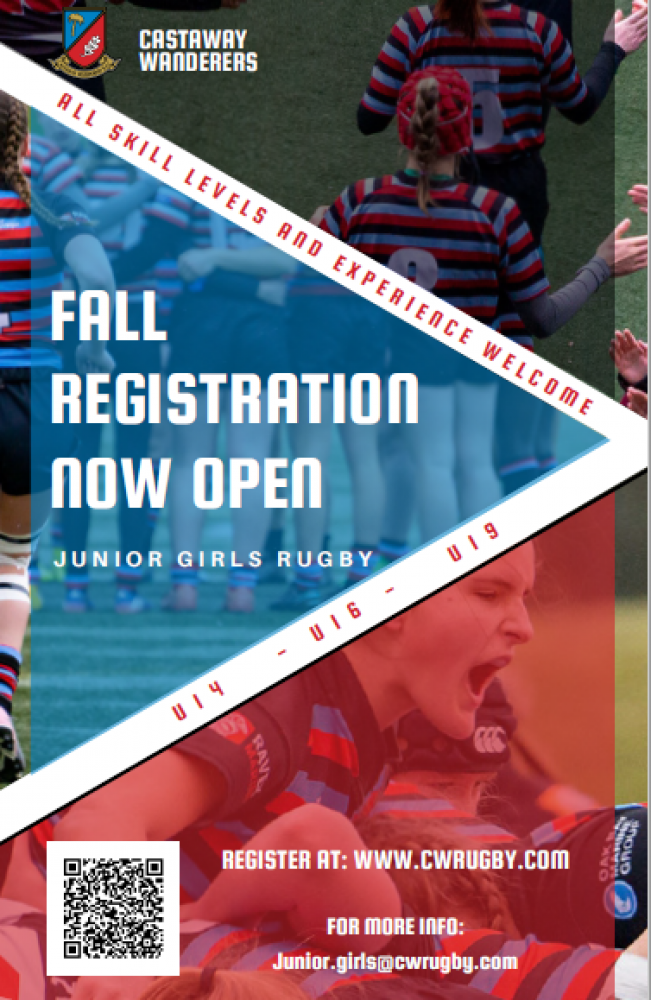 CW Girls Rugby is a well-established program that was started in 2011/2012 with only 12 girls. The program now supports a 'girls only' development format for athletes ranging from the U14 to U19 age grades with well over 60 girls now participating. CW is a leader in girl's rugby development in the Victoria area and has been very active in developing dedicated girl's programs at the club and high school level. It is an award winning program with three Rugby Canada National awards since its inception. (Female Coach of the Year and Young Female Athlete of Year twice).
The U16 and U19 girls train twice a week from August to December on Wednesdays and Fridays. The U14 girls train on Wednesdays and Sundays, through to the spring. The U14, U16 and U19 girls programs compete in the Provincial BC Rugby League with island and mainland clubs. The club competition is divided into two halves with the 1st half (September-October) focused on the 7's format culminating in a provincial wide tournament in Kamloops for age grades from U14 through to U19. The 2nd half (Nov-Dec) is focused on 15's competition that culminates in the provincial playoffs in early December.
In addition, our program is fortunate to often have guest appearances from local women's national team players, as well as players from our club's senior women's team.
The CW girls program has developed athletes for Regional Representative Teams (Tsunami and Tide), BC Provincial Representative teams from U15 to U18 divisions and both Age Grade and Senior National Teams. Many of our graduates are now playing Senior Women and University level rugby throughout the country and have been honoured with representative selections national levels (U18, U20, and NSW7s). Just as important as the on field results, the program promotes inclusiveness and personal development through leadership opportunities within the club and rugby community.
REGISTER HERE
---