JUNIOR BOYS READY FOR RUGBY
---
---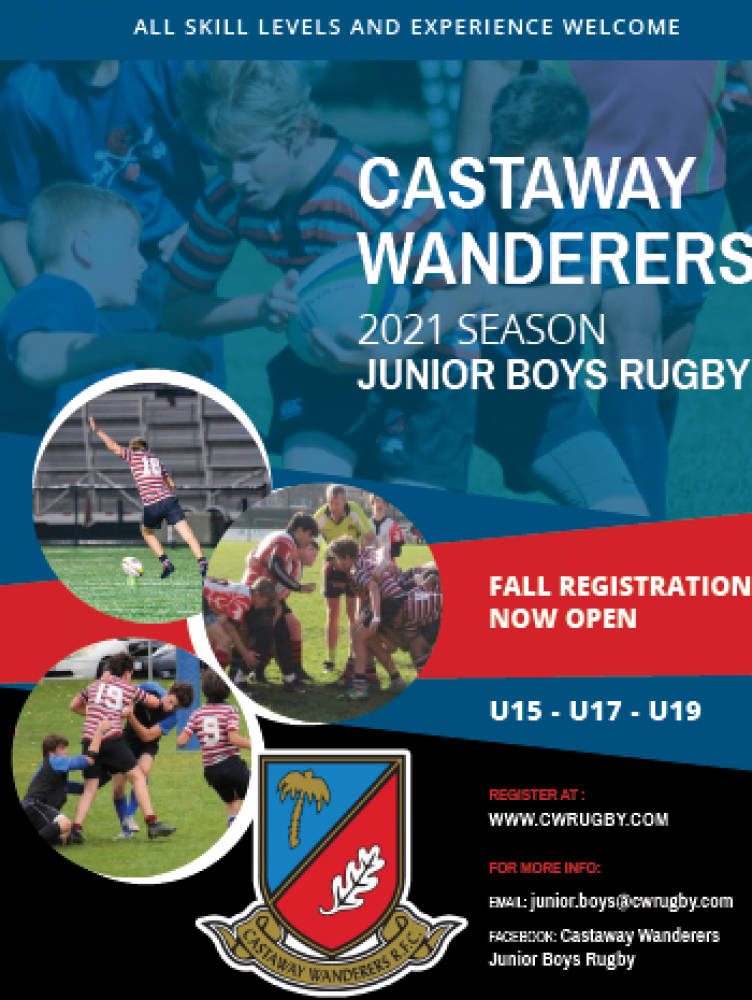 Registration is now open for the 2021/22 Contact CW Junior Boys Rugby Season. We are looking forward to welcoming you all back to the pitch for what should be a regular contact rugby season!
Registration takes place electronically and you can register HERE. Should you have a question regarding registration, please contact; [email protected]
The 2021 Season Starts on Tuesday, August 17th. All age grades will commence at Windsor Park 5pm SHARP. We will only be running practices on Tuesdays for the month of August and then Thursday sessions as well will start on September 9th. BCRU is requiring a graduated return to contact training and we hope to be running normal contact rugby before the end of September. We need players to fully register and start training as soon as possible for the club to log enough weeks of "gradual contact" before our first games. The season will end in early December with Island and Provincial playoffs starting mid-December. The goal is to have our boys competing late into December.
The anticipated easing of restrictions means the Kamloops 7's Tournament is being planned for October 9th & 10th. This has been an extremely popular tournament for CW age grade girls and this year we are going to make the CW Junior Boys presence felt! Two days of 7's rugby in Kamloops for U15 and U19 Jr Teams. The cost in 2019 was $300/player and was all inclusive; food, travel, and accommodation. The Tournament fee is paid by the Club. There will be more details to follow but please put it on your calendar now.
We are also looking at a 7's tournament hosted by Westshore Velox at the end of September.
To ensure a competitive level of play, the club is working on introducing a 7's Coach, to do specific 7's training.
We are really looking forward to getting going again in August and hope you are too! Please register as soon as possible so we know who is planning on playing. The sooner we know, the better the programs will be. We have an excellent team in place to lead the boys this year.
Under 15 (2007-2008) Head Coach - Morgan Tate.
Manager, Andrea Griffore ([email protected])
Under 17 (2005-2006) Head Coach - Darren Johnston.
Manager, Duane Adsett ([email protected])
Under 19 (2004-2003) Head Coach - Brandon Gerhardt.
Manager, Crystal Stove ([email protected])
---