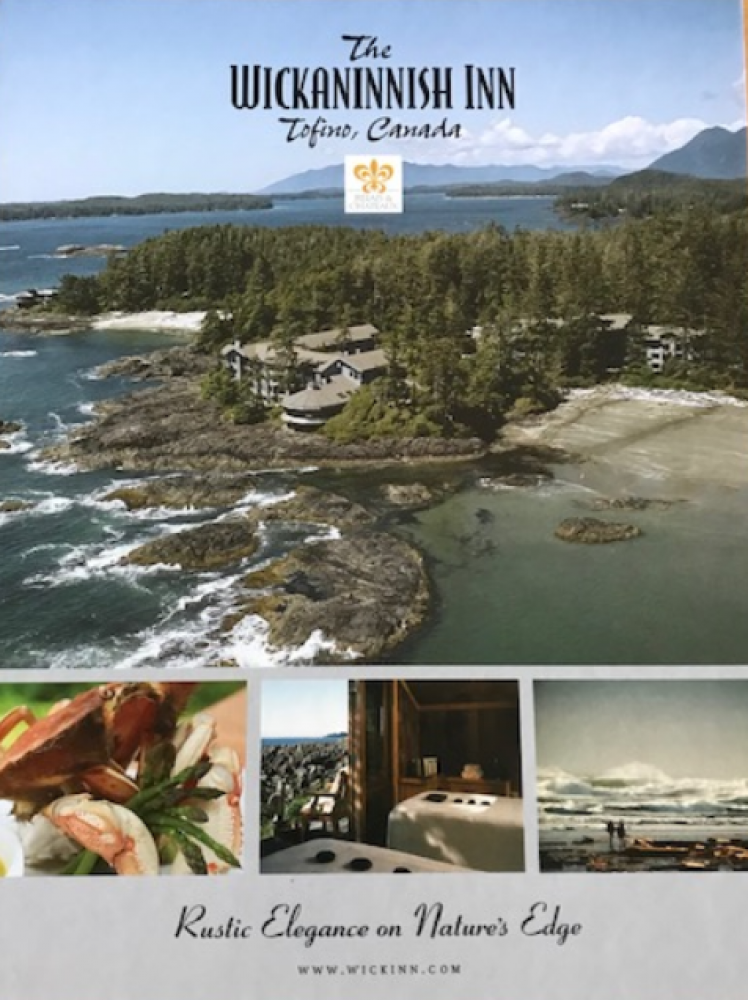 West Coast storm watching from the world famous, Wickaninnish Inn. Your package includes, two nights' accommodation in a deluxe room in the "On the Beach Building"; complimentary valet parking and Wi-Fi. (Eligible dates have been extended for this year's bid; Mar. 1st – Apr. 20th, 2020; Oct. 1st – Apr. 30th, 2021; Oct. 1st – Apr. 30th, 2022. Excludes selected holiday periods, all Canadian and US statutory holiday, Valentine's Day/Weekend and our early January closure dates.) BID HERE.
BRICK HOUSE AT CHESTERMAN BEACH
A first ever offer.
Ideal for two couples for a west coast weekend.
Located across the road from Chesterman Beach, the Brick House is a unique three-bedroom home situated on a lush one-acre property. Clad in old brick, the Brick House features an open, vaulted main floor living space with a fantastic kitchen and eating bar, an elegantly furnished and spacious dining and living area, a bedroom with queen bed, a bathroom (shower only) and laundry room on the main floor. Upstairs you will find a master bedroom with king bed, a second bedroom with queen bed, a full bathroom with separate shower and a delightful soaking tub in addition to a cozy, art-inspired reading lounge. For those cold winter days and surf enthusiasts, a hot tub awaits outside in the private garden.
This offer is valid March 1, 2020 through February 28, 2021, subject to availability, and excludes High Season and Canadian statutory long-weekends.
Thanks to Leah and Bruce Mc Diarmid for these exciting offers.
Don't have five days for Langara Lodge? Here's the fishing opportunity of a lifetime, just ask Chris Spicer!
Full day for up to four people fishing for Halibut, Salmon, Lingcod, Rockfish and Crab with King-Size Adventures while enjoying the vistas of our Victoria Coastline. All you need is your food, refreshments and licenses. With thanks to mine host, Kingsley Grant.
Face value = $1200. BID HERE.
---