Important dates for Juniors
---
---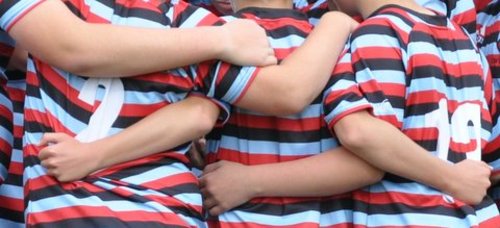 BC BOYS U14

.
The annual selection of a BC U14 team will occur after trials held in Surrey, Abbotsford and
VICTORIA
. Selected players will play against other Canadian Provinces and US teams in August. The Victoria Trial will take place at UVic's Wallace Field on Saturday, June 15th at 11:00 a.m. until 2:00 p.m. (DOB - born 2000, 1999) There will be a fee of $10 for the tryout and boys need to register by e-mailing Don Brown at
[email protected]
. CW hopes that many of our talented players at this age level will "go for it" and GOOD LUCK!
BOYS U15. Trials for the Vancouver Island Reps U15 team will be held this Thursday, May 30th, 4:30 until 6:00 @ SMUS Campus; Tuesday, June 4th, same time and place and Thursday, June 7th, same time and place. Players selected for this team will play at the Provincial Regional Championships at UBC, June 22-23. Go for it CEEDUB DUDES!
BC SEVENS U14 & U16

.
(Born1997 - 2000). Master Coach, Shane Thompson is keen to hear from boys who are interested in playing Sevens at an elite level during the coming season. With Sevens rugby being all the rage and BC & Candian Mens teams having considerable success on the International front, this is the age to "give it a go". Shane can be contacted at;
[email protected] .
SPEAKING of JUNIORS.......Good luck to CW's Simon Gray who has been selected the Dog River Howlers U16's for the Heidelberg International Junior VII's. Simon in his younger days!!
---