Ian "Macca" Maclean - inducted into BC Rugby Hall of Fame
---
---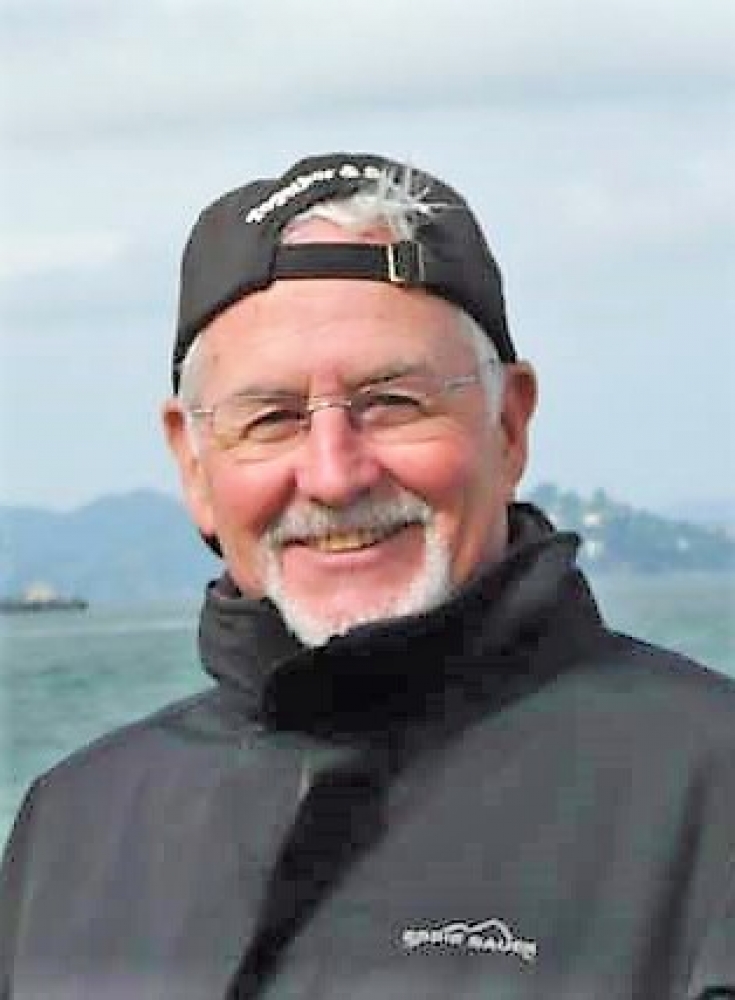 CW is very proud to announce the induction of our very own, Ian "Macca" Maclean, to BC Rugby Hall of Fame. He is to be inducted this coming Saturday evening, at St. George's school and there will be many club colleagues present to support and celebrate alongside him and his wife Frances.
Macca's contributions to the game at club, school, regional and university levels are well recognized and immense. We are very happy to see the recognition from the BC Rugby Hall of Fame committee on his past and continued contributions to the game.
In addition, we would like to congratulate the other inductees from the island and mainland. In the player categories, one of Canada's outstanding fly halves – James Bay Player – Bobby Ross and standout 2nd row forward - Burnaby Lake's Mike James – are deserving inductees. And alongside Macca, we congratulate Pat Palmer from St. Georges (who was an outstanding Canada player in his own right).
A transplanted ex-patriate from Australia, Ian has been involved in the game in British Columbia as a player, coach, educator, builder and writer in the BC Rugby community for over 45 years. His influence in the game transcends club and regional boundaries and has been felt on both sides of the strait and up and down Vancouver Island. Some notable achievements include being founding member of the resurrected Nanaimo Hornets RFC in 1968, coach at University levels at both UVIC (Vikings) and UBC (Braves), innovator in program development at youth and university levels including as a member of the team of educators (Mick Eckhardt and Peter Gallagher) that started one of the longest (if not the longest) elementary school mini rugby program in the country. For 46 years, this program has been introducing the game of rugby to young boys and girls and has been the starting point for many representative players of both genders.
It is these sorts of innovations and initiatives that have contributed to the growth of the game in the Lower Island. We were very fortunate to have Macca bring this experience to our fledgling mini program some 20 years ago -- he can aptly be called the "Father of the CW mini/youth program". As he applied his educational acumen to the CW Mini rugby program, we saw it blossom over the years into the program it is today. This program has grown through the foundation that he laid and his continued support and sage guidance to support pathways for both genders from minis through to age grade divisions. His club contributions, including serving as Club President for several years, are outstanding and have been acknowledged through an award, aptly named "Macca Award" that provides worthy youth players with funding support to assist them in their representative pursuits.
While much can be said of his accomplishments in developing programs to support youth in the game of rugby, his mentoring and work behind the scenes at many levels is one of his greatest attributes. Always encouraging, and supportive, his work over the years in attracting coaches, managers and volunteers to the game has been one of his lasting impacts. There are many of us have benefitted from his mentorship and guidance over the years and have made all of us better as a coach, manager, player and builder.
Macca also remains a key voice of CW with his weekly articles on rugby goings-on, including updates and game reports on our Club website through his "Monday Musings" and "Wednesday's Ruck and Maul". He has deveioped quite a following and has been known to create a little controversy now and then !
On behalf of Castaway Wanderers and all of the players (young to old) over the years that have been supported by Macca, we congratulate him on this well-deserved honour and recognition for a lifetime of service to the game of rugby. Onya mate ! Thanks for all of your contributions !
Photos below outline just a few of his contributions throughout his involvement in the game.
The first photo is of his time as a coach with the UVIC Vikings in the late seventies and the second as CW club president at a Charity game which raised funds for the BC Children's Hospital.
---
The second set represent the early days of CW mini rugby as he coaches his charges alongside Gareth Rees and the other as helps out at our 2019 Season Opening Weekend.

Passing on some advice to young player and organizing the masses !

---