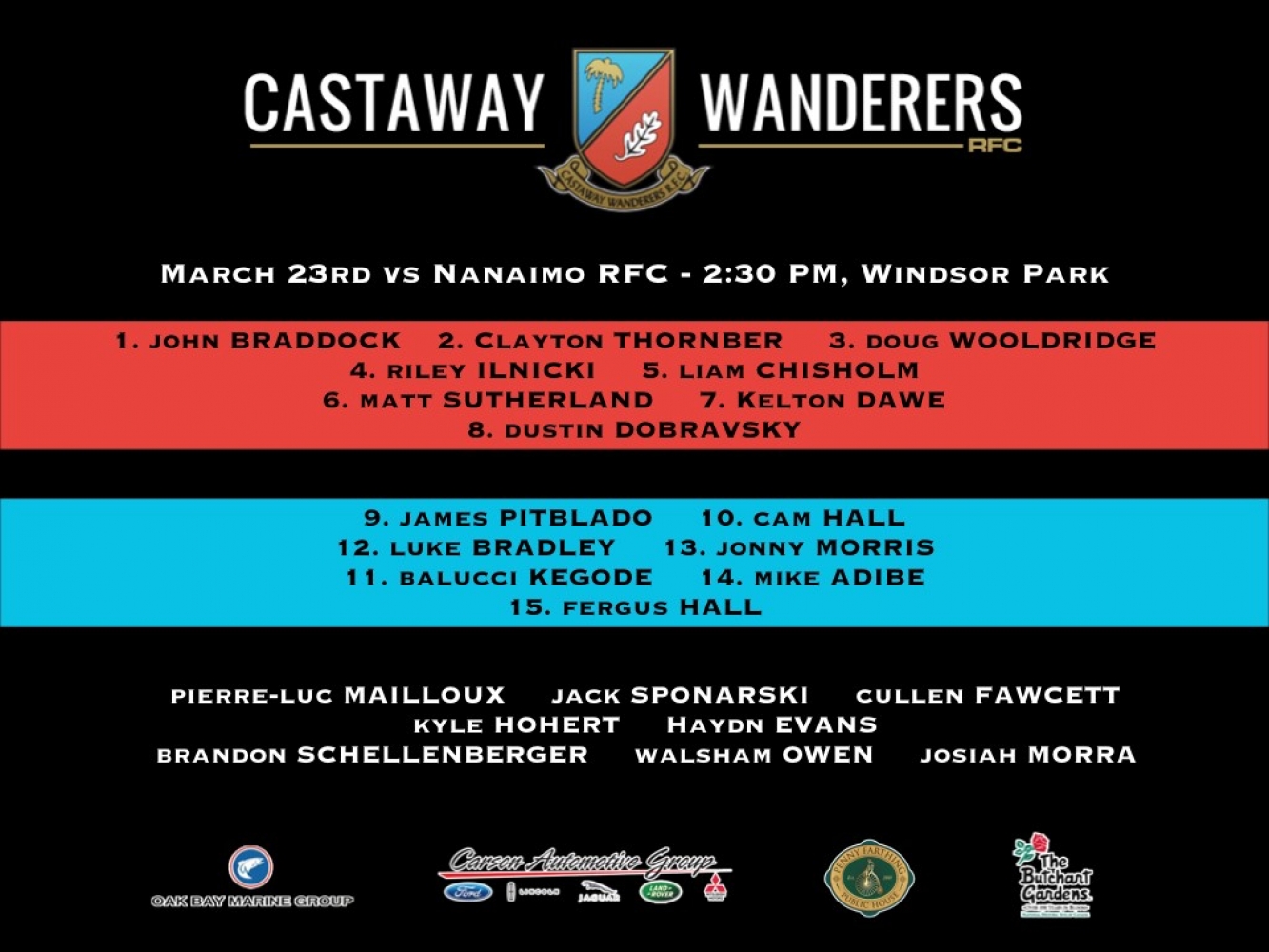 First on the Block #1 John Braddock, already with a bid of $20 from an unnamed overseas bidder.

Opening bid takes place 5:30 p.m., precisely this afternoon at Discovery Street Temple, Happy Hour.

Fifteen starters and the sixteenth bid on the bench as ONE. Ah, the bench – a steal with such strength. Who knows when a substitution has to be made? Could be the deal.

Our Man with the Gavel – Mr. Ken Goodland

Bring a friend and your chequebook!

p.s. Remember there's a Royals hockey game tonight. You may wish to park on Douglas to save frustration.



OTHER WEEKEND RUGBY

CW Premier Women travel to Seattle to take on the Sarries (SEE ROSTER BELOW)

CW Reserve Men (Divvies) play Nanaimo at Windsor 1:00 p.m.

JOIN THE 16TH MAN on the balcony tomorrow.
First Try Scorer?
Women's Roster for Roadie to Seattle
---