Hatrick of Playoff Performances
---
---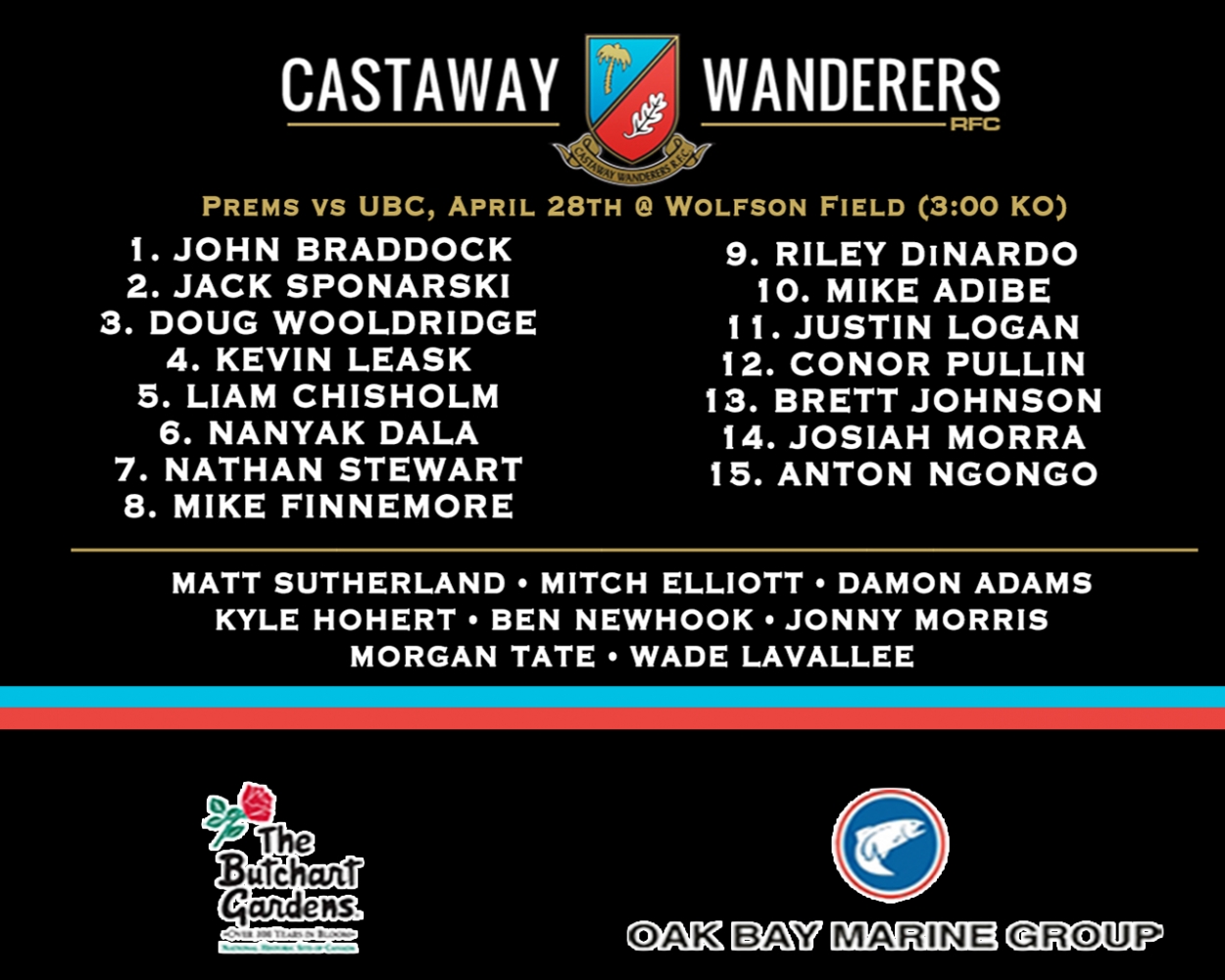 All three CW teams find themselves in semis action on Saturday. Unfortunately, a supporter's bus to Vancouver concept, fell through. We would hope that our women are the beneficiaries with strong sideline support at Juan de Fuca when they kick off against Westshore at 2:30 p.m. The men find themselves alone on foreign fields when the Reserves kick off at 12:45 at Prince of Wales H.S. and the Prems at 3:00 p.m. at UBC.
CW Women, 2017-18 Season.
CW's Premier Women have made the semis for the second time in three seasons of their youthful existence, albeit with a 5 – 11 record. They really have a mammoth challenge to knock off Westshore, an outfit that revels in the big occasion. This being said, we refer to a recent score line when Burnaby did just that, winning 27 – 7 and subsequently, last week CW produced the kind of upset needed tomorrow, besting Burnaby 36 – 0 at the half and hanging on for the 53 – 29 win. CW have chosen their best available and it is a solid combination and as mentioned, it will be the place to be for The Faithful to support. Go, you beauties!
The Men's reserves will not have to worry about any ghosts of Great Lomas Past prowling Connaught Park as the venue has been changed to Prince of Wales H.S., possibly nixing any "home field advantage". Why it was not changed to UBC for a "double-header" might be a moot point. As for the match itself, this writer is no wiser than he was mid-week and stays with those thoughts on the outcome. Hopefully, the Divvies will feel the love from afar, as Coops posts the progress on Twitter. Go, Divvies!
Finally, the Premier Men. It appears that the luxury of fielding the same successful starters as last week is not available to the Coach and Schellie and Burger are missing from the ranks. Adversity aplenty. Anton, 'The Magician', moves to #15, sure handed and unorthodox, he should fit seamlessly. Logan will replace his spot on the wing. Justin always goes hard and is good value. The FRF has Woolridge moving into Clay's spot. Dougie put in some good work in the sets off the bench for almost forty last week and will be better for that trot. Again, there will no doubt be reliance on the pines at the end of the day. I would hint that if CW can get a nose in front or be very close in the late going there might just be a little self-doubt, after all it is "going for four" that will be The Bird's goal and maybe a hint of unravelling. We saw it big time with The Braves last Sunday and certainly heard it from the sideline Brass, so we'll wait and see. There will still need to be fortuity involved as truly most would pick The Birds to repeat as Champs. I like the scrap in our 'dog and I know they will give a good account. Best of luck, men!
---