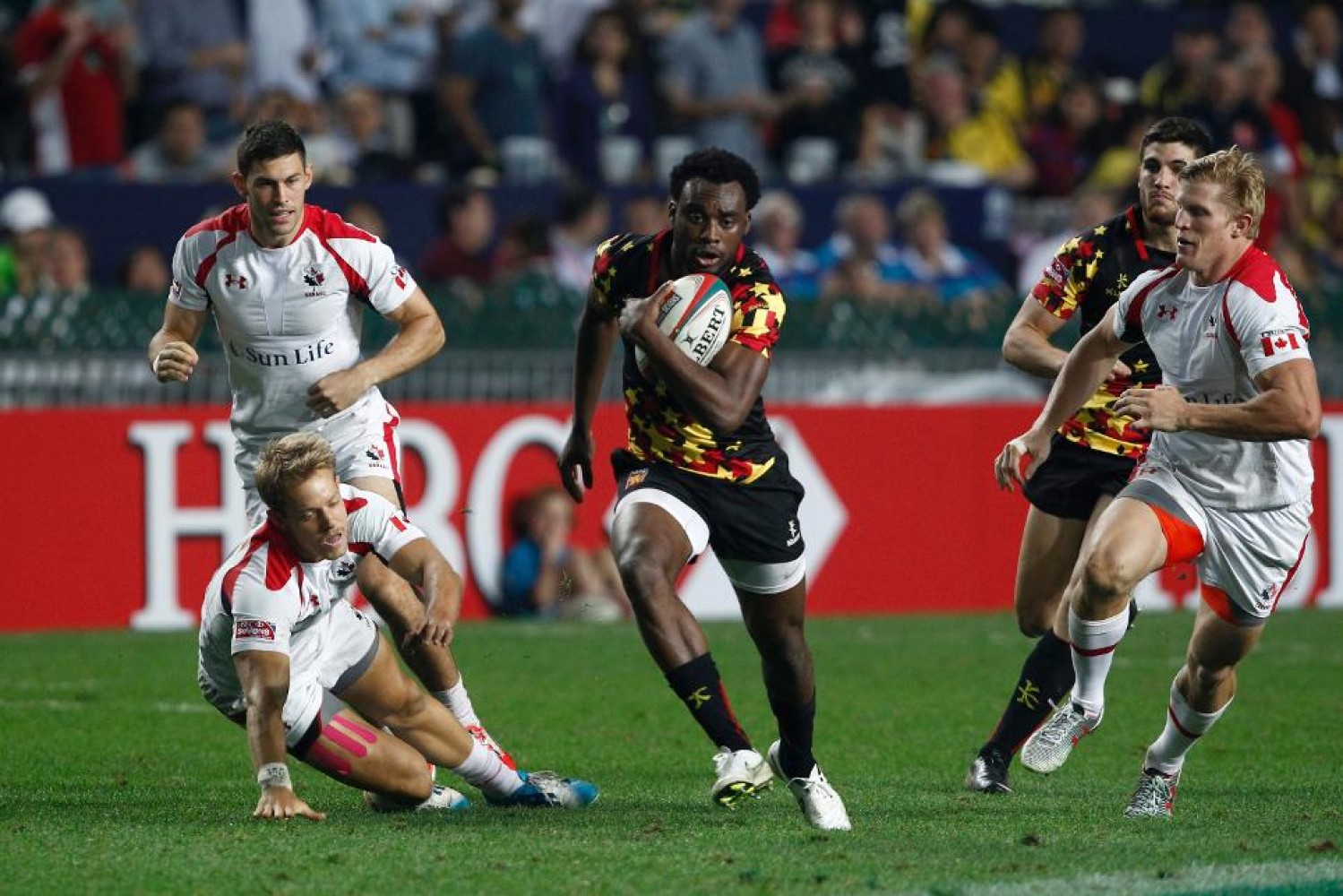 Although Belgium scored from the opening kick off (pictured, Tchanque on the fly), Canada's NSMT 7's went on to win 28 - 12 in the Hong Kong Opener. From Coach Middleton; "...we knew from film they would be hard work and they were..." To paraphrase a Twitter comment from Captain Moonlight who scored a brace, "..perhaps we took them a little easy but at the end we scored some good points" (reference to a necessary points differential). This result showed anything continues to go at this carnival of rugby. The boys will need to bring their A games in a few hours as they take on Samoa and Fiji to see if they can get to the Championship Round. Go, Canada.
The NSWT's Maple Leafs won the Invitational Women's event for the second consecutive year, scoring a mammoth 204 points for with only 38 against and defeating Japan 24 - 12 in the final. You beauties!!
Late - breaking... B.C. Boys U18's won the Youth title for their second year in a row. We don't have details yet but congratulations to Shane and his troops.

Final news of glad tidings...tip of The Ruggernut's cap to Jeff, Kenny and ALL of the men's U20's who put the cleaners through their U.S. counterparts tonight at Westhills. Under very trying weather conditions, the boys scored 28 unanswered second half points to win 41 - 6. As can be imagined there was much good news but this viewer points out a superior scrummaging effort, constantly shunting the U.S. backwards and Lucas Bradley's game being one of many inspirational performances. This was a very heartening outcome and we wish the group well as they now go on to the "World Youth Championship". Terrific effort, team!
---