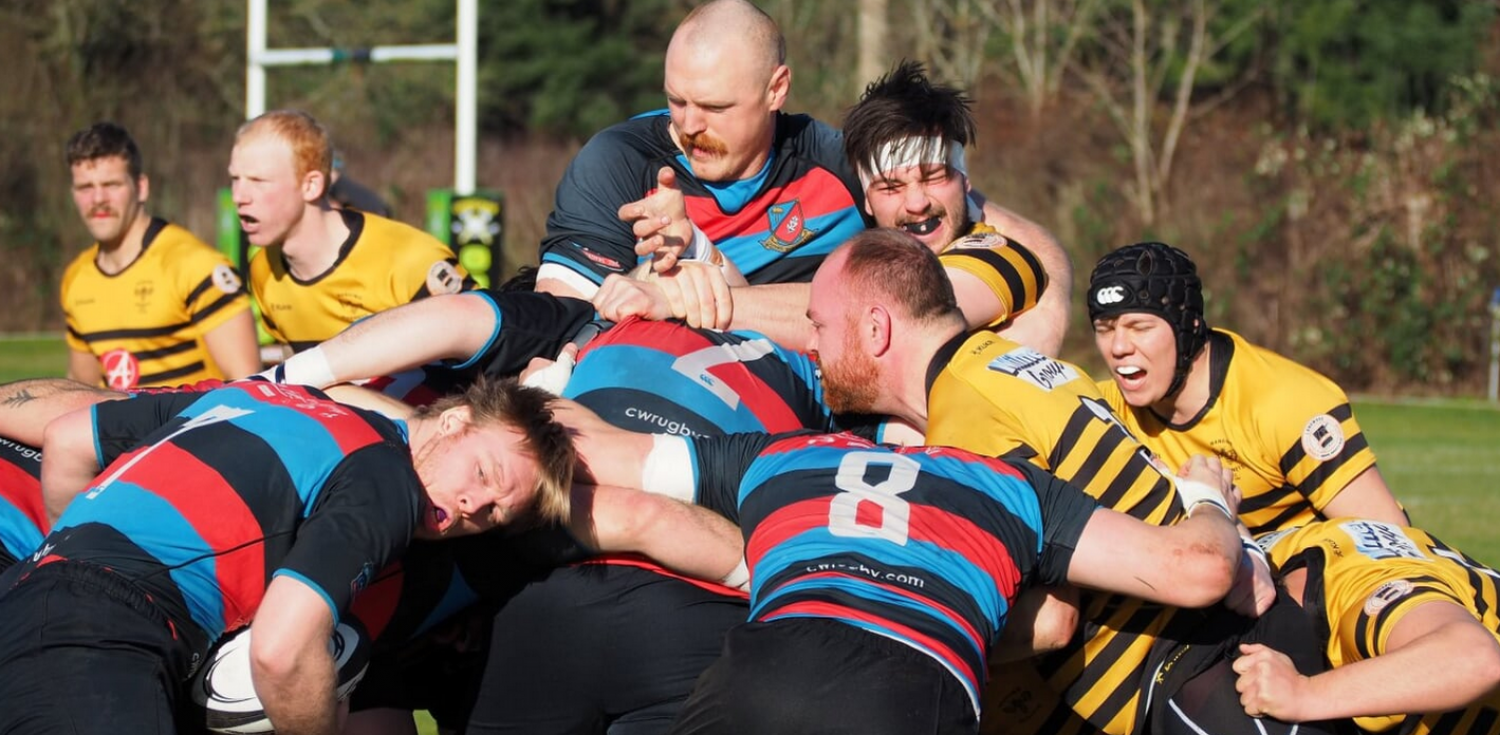 CW upped camp and moved to Cowichan's Herd Rd Field last Saturday. Proceedings opened with the Women's First Div match with Nanaimo taking the match by a 36 – 14 score. CW tries came compliments of Maelle Reid and Brooke Bazian. It was a first ever appearance in a women's game in this league for CW and as such, the coaches may have had a smile, only in terms of club growth but not the score line! It's "onward and upward" in the words of the club's favourite Kiwi supporter.
The Men's Reserves then took to the field. CW amassed a mammoth lead by the half. Most unfortunately, Nanaimo's lack of depth was accentuated with them not being able to cross the try line. I often ponder in such lop-sided matches as this (e.g. a recent uploaded Twitter feed victory video of an 81 - 8 win), as to why the teams do not take the bonus point and re-organise for second half? For CW, it was reported that Islanders mainstay, Schubert, scored a brace and winger, Sam Morris had a "game for the season". The Reserves now have a winning 6 – 5 record, only three points out of third place where it's a "dog-fight", some twenty points behind League-leading Burnaby. Caps will provide sterner stuff next Saturday.
CW Premiers got out of the gate early with a Balucci try. Nanaimo responded only to be met with stern goal-line defence. A rampaging run from Horton and an offload to Schelly, a deft side-step and the next score was registered. Herron was next in the parade, bursting off the back of a maul and finally, a weaving run from Hall and his own conversion, pretty much broke the back of any resistance for a 22 – 5 lead at the interval.
The second half produced the kind of score line this pundit predicted, with CW getting the edge, 12 – 7 in what ended as a testy affair, giving Zussman a handful which she handled with ease and one red card for a punch thrown. For the Tricolors, 'Mercury Man' Morra, notched a brace and 'The Director' had the backs working inter-changeably for some enterprising attack. Thanks to officials, first game ref (??), Freund and Zussman and we reiterate Captain Chisholm's words of thanks to our host on the day, Cowichan RFC. Next Saturday's home game against a rejuvenated Capilano, at 7 – 1 – 1 will be a true test of potential.
---