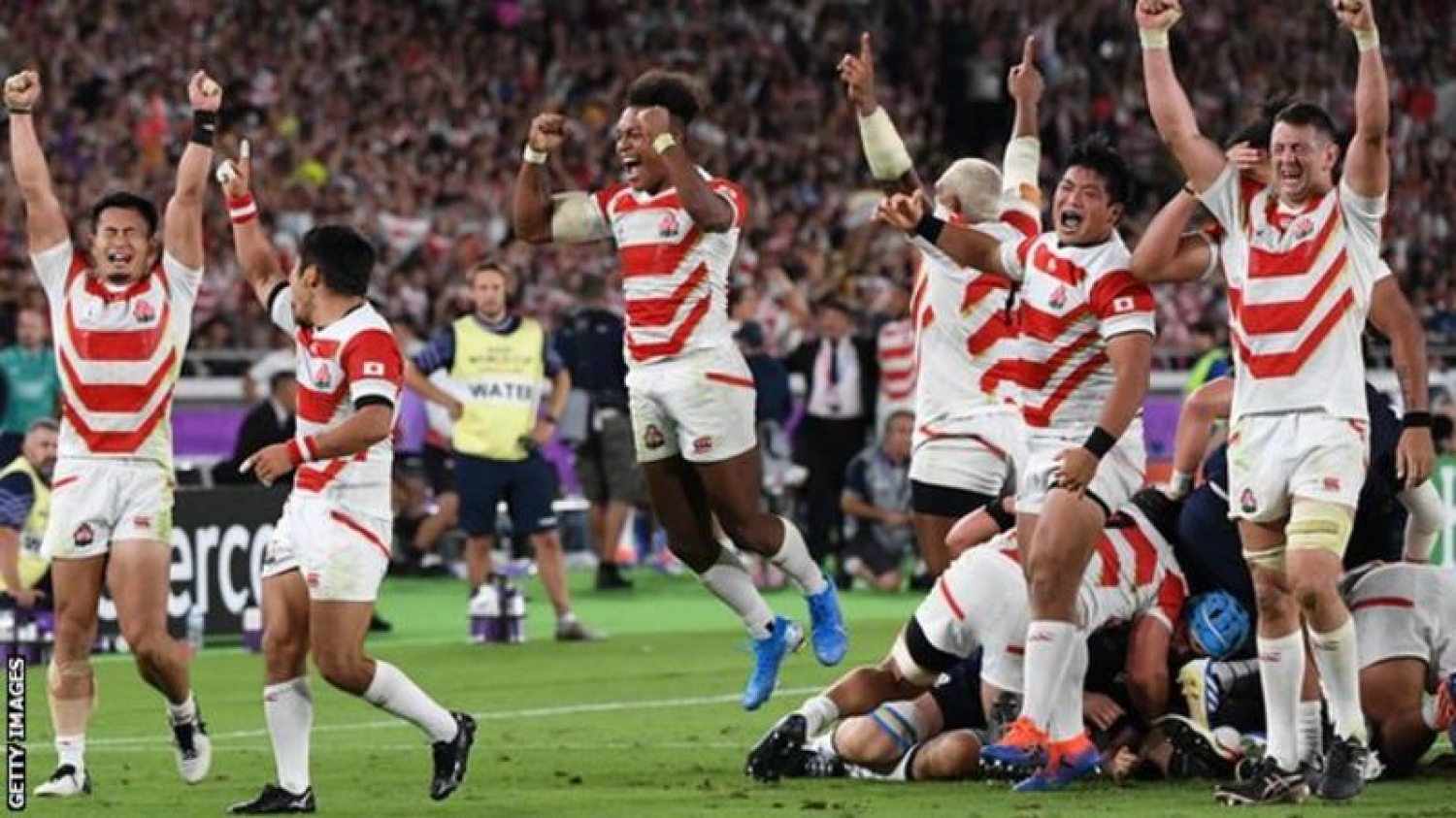 Last evening I finally caught up with what many have described as being the above standard for RWC, Japan d. Scotland. What a cracker it was with a deserving result for the hosts. Japan's meticulous preparation was rewarded with this outcome. Now we are down to the "business end", can we expect to see such long periods of scintillating rugby? Hardly likely. There may be glimpses from an expected ball starved Japan and France and counter from the Kiwis but expect the defences to prevail would be my call.
Looking at the odds, my old pappy always said; "odds on, look on"! Would you invest $10 on Wales to win $4? Others from Ladbrokes, have England at 1 – 3; N.Z., 1 – 6; RSA 1 – 5, with the hosts at 5 – 1 being the best against odds and point spreads varying from five in the FRA V. WALES game to twenty with NZ and RSA. Based on strategies to date, expect aerial bombardments and field position to play dominating roles this weekend.
Fun facts, or not – Japan has 16 of its 31 members born out of country. This fact brings to mind some names for Canada in RWC history that have come from elsewhere. Dual – country rep (Canada and RSA), Christian Stewart; Kiwi, Craig Culpan; Nigerian-born Nanyak Dala; Aussie, The Q – Quentin Fyfe; Ander ('Maestro') Munro and fellow Scot, Gordon McRorie; Aussie, from my old Sydney club, Eastwood, Jeff Reid and fellow Aussie, Casey Dunning; DTH – one of our best all-time and finally, James Pritchard, born in the Central West of NSW and playing his early rugby with Randwick, Pritch amassed twelve years, 600+ points, 62 caps and four RWC's! These are just the ones that come to mind with apologies to any omissions.
This "foreign born" source will probably also dry up with Canada's ranking. So, with no favours coming our way, it re-emphasizes our "home-grown" theory from yesterday.
Let the games begin!
---