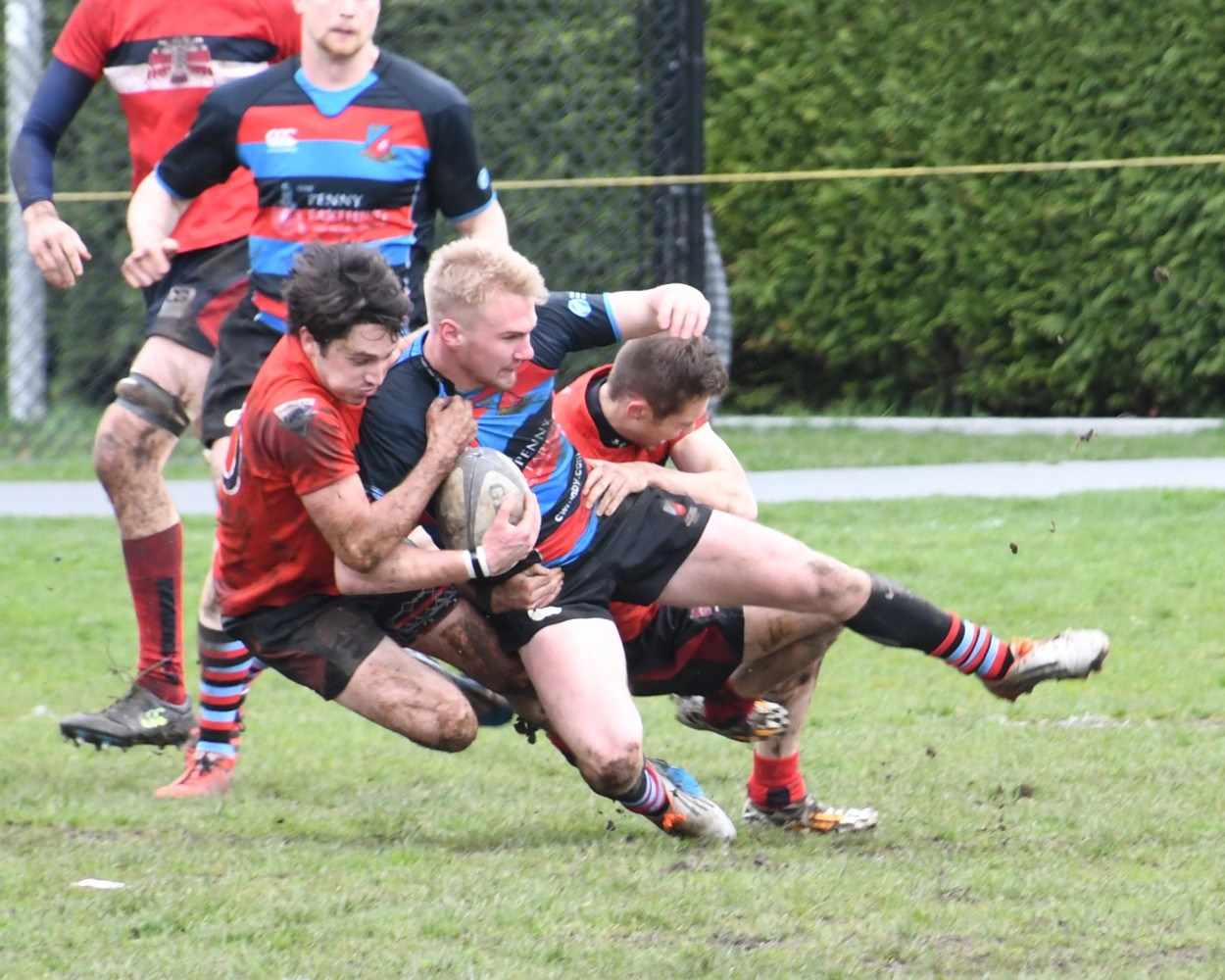 The Competition Committee of the BCRU have as a rule; that clubs with both Premier and Premier Reserve teams in playoffs had to schedule the Reserve game for Sunday. It has come to our attention that a dispensation has been permitted for UBCOB and the First Divvy game will now be forwarded to Saturday, 1:00 p.m., Windsor Park. We apologise for this erroneous information - not our doing.
We quote; "If Georgia Strait or Interior travel involved, all Premier Reserve & Mainland Division 2 games will be played on Sunday. This only applies if a club has two teams playing playoffs on the same weekend."
This writer might suggest that is advantageous for CW to have this match rescheduled for a couple of reasons. However, it is what it is and we welcome The Ravens on Saturday. The locals have not announced their squad as yet. Eyes will be on the Premier, James Bay/UBC encounter as the winner will travel to The House to play CW. Despite a rather mediocre season, one can never count out James Bay.
A couple of comments regarding boy's age grade rugby. The Canadian NSMT U19 recently completed competition in the European Championships and came out of the experience with their lumps. Playing against UK lads almost a year younger, our boys went down to England, Wales and Italy by a total differential of forty-seven points for and one hundred and fifty six against. CW`s F.P., Ken Goodland, Assistant Coach quoted it as; "being a great learning experience for our boys!" No doubt! Meanwhile the U18`s, with CW`s Shane Muldrew, as an Assistant Coach, were on the continent and lost to Georgia, 3 – 43 and Belgium 0 – 18, finally squeaking by the U.S., 13 -12. One can`t help but wonder are we really that far behind, Belgium and Italy? Anyway, to the boys selected for both teams, a good experience to add to your rugby vitae.
---