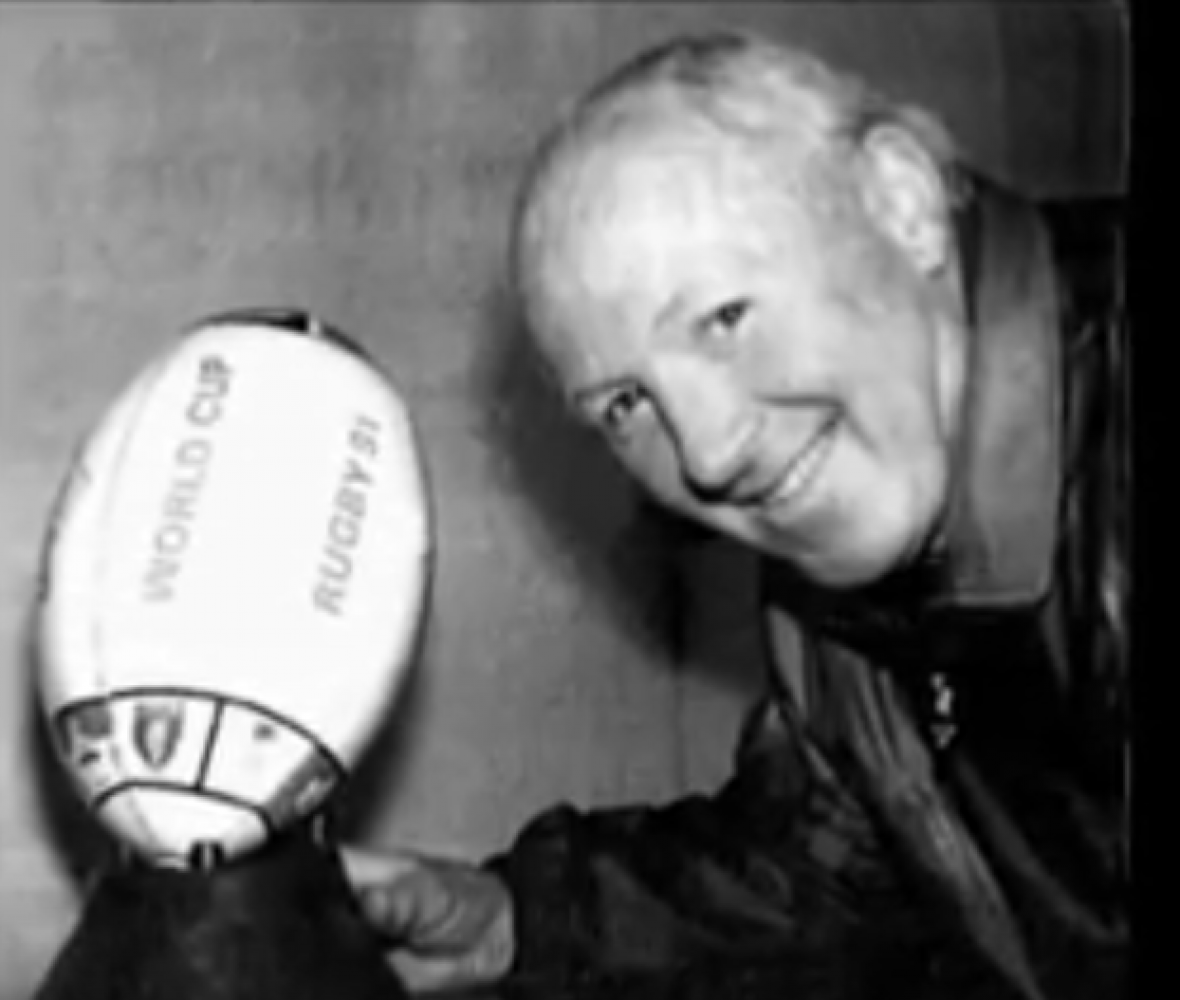 The fabric of CW culture is based on this catch phrase. Last week we referred to the inventor of the Tetley Kicking Tee, when introducing Mark Wyatt. Let's introduce you to the real Don Burgess. Burge achieved many notable feats on the rugby pitch for the Oak Bay Wanderers, the Crimson Tide, the BCRU and Canada. He was first capped in 1962 and played for Canada on seventeen occasions. He was selected to tour Britain and played in 14/17 matches at fullback, the most notable being a 3 - 3 tie with the Barbarians when Burge booted the three points. One report in a Welsh paper noted Burgess "thundering tackles" caused havoc; he "tackles like an outraged bull moose"! In 1966 Don kicked five points in a historic B.C. win over the touring Barbarians, 8 – 5.
Don taught school, coached kids and senior men. He was a stickler for practise, believing skills such as swerving and side-stepping could be taught and learned. As a youth he practised what he later preached, jinking around the trees on the perimeter of Queen's Park N.W. to improve his skills! Burge coached the Wanderers up until amalgamation, often "donning" the boots to make up the numbers, playing with many 40-50 year olds present at the dinner. It was great to see the Mighty Burge at the dinner with son, Mike. A true Canadian rugby legend. Take six minutes out of your busy life to see a synthesis of a rugby life.
Sevens Heaven
Off to Vegas today are a number of B.C. Men, Women and youth who will be playing Sevens rugby over the next three days. We bring to our readers' attention the fact that CW has solid representation with BC Men Next Gen including Nathan Stewart; U18 Elite Girls – mentioned earlier – Kelsey, Payton and Shaye; U16 Girls – Amelia, Chloe and Maelle, coached by our own, Mandy Marchuk; U18 Boys Gold – Jim Newman and Lachie Kratz; U18 Boys Navy – Sam Kahn. Best of luck to you all and go, B.C.!
---