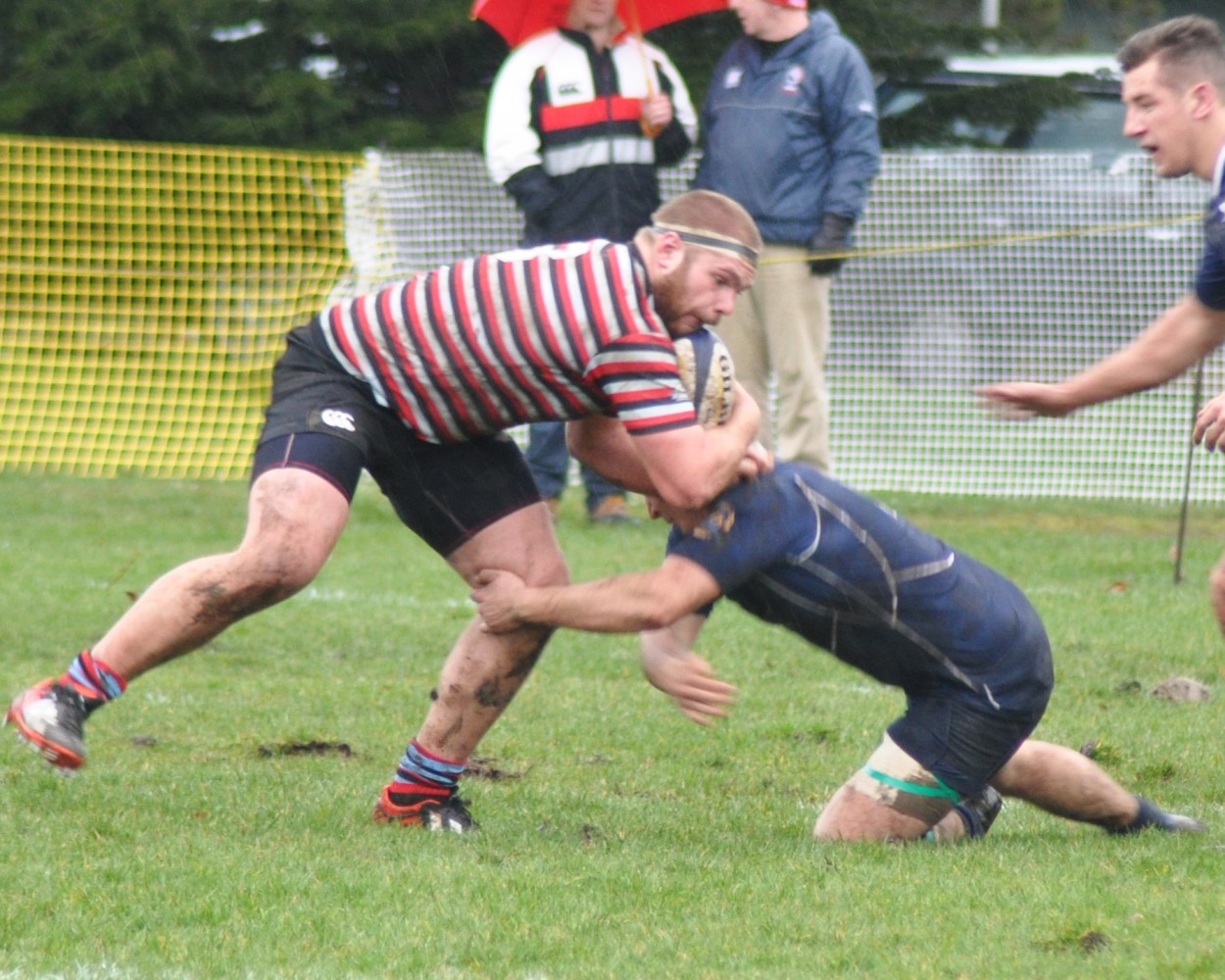 Where in the world is Jake? A noted absence from the B.C. Bears announced squad for CRC's was the name of Jake Ilnicki. Transpires, that with a little bit of sleuthing via Riley, we found him turning up as a regular front row starter with Sydney's oldest established First Grade club, Eastern Suburbs. Easts Beasts under the new leadership of Darren Coleman, well known in Prairie circles, are not having one of their more stellar seasons to date and lie mid-premiership in the standings, although they gave leaders, Manly a good go recently. Interesting to also see at the same club getting the odd start in the lock position, Canadian, Kyle Baillie who also had a stint with Ceedub. Easts are in a re-building year and I offer this quote from their website, from their coach which will give heart to B.C. senior clubs having numbers issues;
Things haven't quite gone to plan on the field for Darren Coleman in his first year as head coach at Woollahra, with Eastern Suburbs sitting 10th on the Shute Shield ladder, with just a handful of wins in 2015.
"Although things haven't gone great results-wise, of the eight losses, I reckon there's three we could have won, three we should have won and two that we just weren't in," Coleman told Rugby News.
"There's really only been two matches, Randwick and Southern Districts, that we haven't been in the game."
After back to back wins, Easts remain a mathematical chance of playing finals football in 2015 and sit sixth in the Club Championships, however it's what's happening off the park, that has Coleman most excited.
"We've just spent $80,000 on a new gymnasium, our whole sports science and medical department has taken an overhaul; we have an onsite full-time physio practise at the club."
"This year we have put on Dr John Malloy who is the ex-Canterbury Crusaders team doctor; we have two part-time paid strength and conditioning staff, which are in our gym up to 20 hours per week. So we are really trying to build the foundations of what a professional rugby program looks like," he added.
The club is also currently advertising for a full time Colts coach to start ahead of the 2016 season.
"The impact of a full-time colts coach could be immense. Firstly in the recruitment, doing the homework on the kids and the background of the kids in what they want to do on and off the field."
"With colts all being developmental players, having a full-time coach there will give the players the opportunity to come down in breaks from class, early afternoons, do individual skills coaching, video review, all with a coach that's there 24/7."
Whilst Coleman doesn't expect overnight success, he's confident the club is heading in the right direction.
"You look at any successful organisation the building blocks and the base have got to be there. Otherwise you could potentially manage one season of success, but to get the success that the Sydney Uni's and the Eastwood's have had over a long period of time, it's on building blocks."
That success isn't solely focussed on the rugby field, with Easts now employing a careers advisor to mentor its players.
"We have found that some of the more attractive programs were the ones that had their off-field mentoring and career pathways away from rugby strongly established." Any new player joining the club has a one-on-one sit down with her, school leavers or not, and she assesses what career aspirations they have and then she facilitates through our mentoring network employment opportunities or study opportunities."
After re-signing for 2016, Coleman is confident his side's on field fortunes are beginning to turn.
"It's definitely got a long term look. Our backline that finished the match against Parramatta, Jonno Lance and Charlie Clifton were the only two of the seven that weren't first year out of colt's age."
Moral to this story, look at all of these available resources and East's issues, so don't give up!
The Eagle has Landed (and taken off)!

We bring you this spectacular footage of a recent Father's Day fishing expedition in Oak Bay when CW's, Kevin Hall took his son and some mates out to try their luck. Jonah displays a good ad for V.I.R.U.'s Junior Tide but the eagle takes the prize. Kevin informs us that the fishing charter was a CW Fundraiser auction prize, courtesy of Kingsley Grant, owner of King Size Adventures. Kingsley's son, Walker plays with the club's U18's who are preparing this summer for a tour to the U.K. Best of luck all and Jonah, better luck next time! That is a KING-size adventure!


CANADA WOMEN Vs N.Z. SUPER SERIES SATURDAY
N.Z. have announced their team to play Canada tomorrow, 5:30p.m. The match can be watched live at;
www.livestream.com/rugbycanadaofficial
There are not too many Smiths or Jones in this squad, surnames being an interesting indicator of lineage. Toka Natua, Fiao'o Fa'amausili, Aleisha Nelson, Aloise Blackwell, Charlene Halapua, Justine Lavea, Linda Itunu, Kendra Cocksedge, Victoria Subritki-Nafatali, Renee Wickcliffe, Chelsea Alley, Stacey Waaka, Honey Hirene, Serlica Winiata (C.). Spares: Teresa Te Tamaki, Aldora Itunu, Te Kura Ngata-Aerengamate, Angie Sisifa, Lesley Ketu, Emma Jensen, Kiritapu Demant and Janna Vaughn.
Interesting to note that N.Z.'s coach, Greg Smith, has been relieved of his duties, receiving a fourteen week suspension for abusing game officials. A number of Kiwi mates have suggested it should have been permanent. Enough said. The series of games involving U.S.A., England N.Z. and Canada promise to produce very exciting rugby and will certainly set the stage for future women's competition.
---